Virat Kohli Resturant – The amount of respect and money that is given to cricketers in India is rarely found in any other country. There are many cricketers who earn a lot of money in addition to cricket.
Now in the list of such cricketers, the name of India's strongest batsman and captain Virat Kohli has also been added.
Virat Kohli, captain of the Indian cricket team has opened a restaurant called Nueva in RK Puram, Delhi'. This Virat Kohli Resturant is attracting all the foodies in the city. Because of its best service, Nueva has been picking up a lot of headlines. So let's know some specialities of newly opened Nueva.
Here are the specialities of Virat Kohli restaurant 'Nueva'
Chef Michael Swamy
Chef Michael Swamy is one of the most renowned names in India food industry. Yes, famous chef, food analyst, author and travel photographer chef Michael Swamy cooks in Virat's newly opened restaurant Nueva. Michael's name is in one of India's top 50 chefs and he has been honoured many times by the country.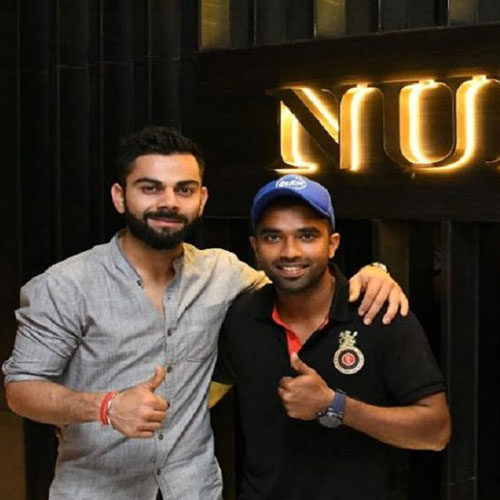 Lively Ambience
This restaurant has many specialities, one of which is a classy ambience. This place is divided into two sections. The bar/lounge has been made to the ground floor. The place is very vibrant and lively and you will surely enjoy your visit to Nueva.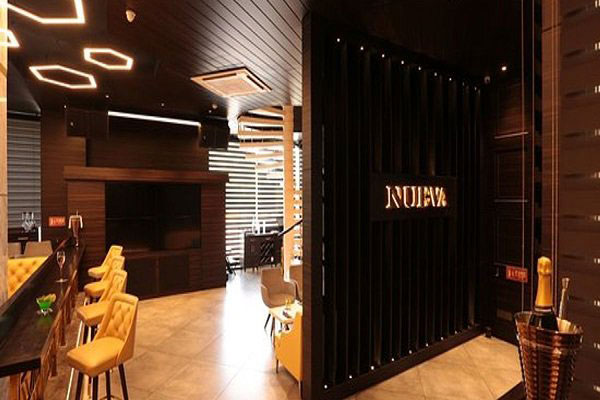 Tasty Foods
At Nueva, they serve authentic South American cuisine which you will rarely find in other restaurants around. In the menu, you will find a variety of Spain, Italy, Portugal, France, Japan and Asian food. Apart from eating a whole meal here, you can also enjoy tea, coffee and other drinks in this restaurant.
Bodacious Beverage
This restaurant has not yet got the license to serve alcohol. But Nueva has a list of influential mocktails that have been specifically prepared by an expert. As soon as they get a license they will start serving alcoholic drinks as well.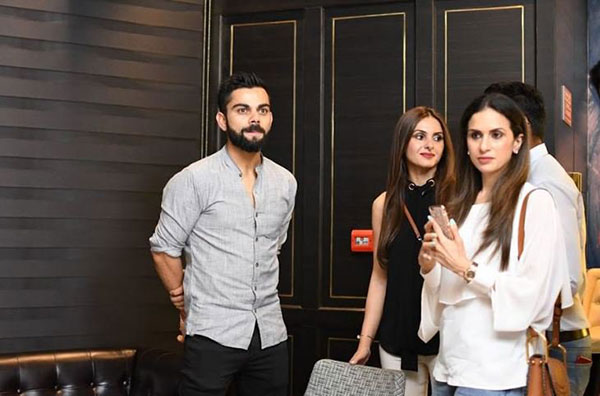 Virat Kohli
Well! the most special thing about this restaurant is that it is a Virat Kohli restaurant. If you are a fan of Virat Kohli, you should visit Nueva at least once. As the restaurant has a celebrity status, there are chances that you might meet some celebrity there, however it depends on your luck. Virat had given a lavish party to his Royal Challengers Bangalore team in Nueva when they won over Delhi Daredevil.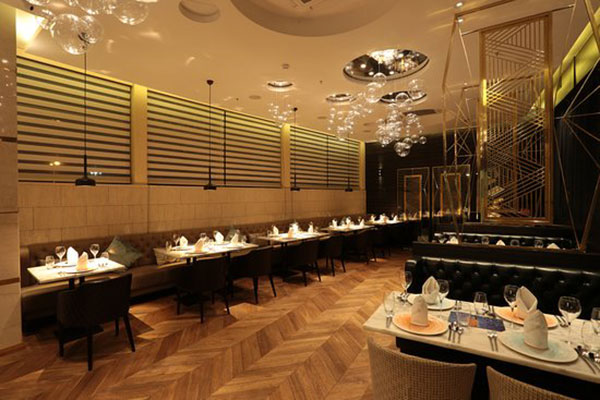 If you are also a fan of Virat and you live in Delhi then you should also come to his Nueva restaurant. Here you will get all the top quality services, but as it is a high profile restaurant, let us tell that having even a single meal here will pinch your pocket hard. But if you are a true Virat fan then you might not mind the expensive menu.
Virat Kohli Resturant – In December last year, Virat was married to Bollywood's top actress Anushka Sharma. Just like Virat Anushka has also owned a side business than his mainstream profession of acting. Yes, Anushka has opened a clothing brand named Nush, in which designer clothes are available. This name has been taken from Anushka's name and Virat also calls her with the same name.
We wish a very good luck to Virat Kohli for his new restaurant.