Trait That Makes Celebs Popular – What is the one thing that every celebrity should have to become popular? Social Media Followers? Good Looks? Let's not brainstorm. Well, Anushka Sharma feels that a celebrity should have a certain trait in them to become popular in every step that they take towards success.
It is only because of this trait Anushka Sharma has managed to grab maximum attention. You see, she's quite popular now. She has worked with three popular KHANS in Bollywood industry. Plus, she is also dating the "Highest Paid Cricketer" Virat Kohli. Talking about social media, Anushka Sharma is an Instagram star with total 13.5M Followers. Isn't that impressive? Well, apart from her movies & commercials, here's a thing that makes Anushka Sharma so popular.
Anushka Sharma once revealed that she's an attention seeker. She even said that every actor & actress is an attention seeker. It is a trait that every actor & actresses have to popular. If they don't, then they'll never become popular.
Isn't that true? Some celebrities are indeed attention seekers. But it's just that they don't accept it. Whereas, Anushka Sharma happily agrees that she's an attention seeker. So guys & girls, the next time she does anything, make sure to give her the attention that she wants.
Anushka Sharma will be next seen in a new movie titled "PARI." Few months back, Anushka Sharma revealed her First Look & surprised all her FANS.
Here's the First Look –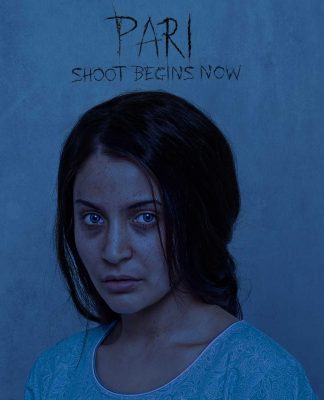 Trait That Makes Celebs Popular: For those who don't know, PARI will be produced by Anushka Sharma. Earlier, she produced two movies "Phillauri" & "NH 10." It'll be interesting to see how it all turns out to be for Anushka this time.