Color black – I have got to see a lot of people talking about the colour 'Black'. Heard them all saying the colour is not cool, not good and blah blah. Even after great advancements in the field of science and fashion, I still don't understand why people are stuck up with such believes.
Let your colour be Black, but not the colour of your mind.
With the tremendous growth of fashion, there is different colour that is hot favourite for every season. Taking an example of summer – the most liked and favourite colour is white or subtle colours. Likewise, each season having one. But Color black is always in style, irrespective of the season or the part of the day. Would you like to know the reasons? Well, read ahead.
Color black –
Sleek illusions
Wish to appear sleek?! Then, black is your right choice. Black  makes you look slimmer, hence women love black. The colour black makes you appear sleek and highlighting the entire look. Black outfits are easy to carry and maintain. They give you the hottest look ever, when the black colour is mixed with shimmer. Imagine wearing a black shimmer one piece to the prom night, with a beautiful hairdo and smoky eye. Trust me you would be an eye turner.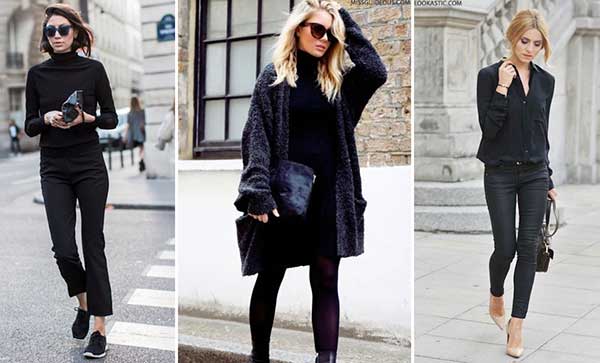 Perfect for mix n match
No colour goes in so well unless matched with the boldness of black. Mix any colour with black and see the outfit getting wonderful look to you. Match any colour with black. You really don't have to think much regarding this colour, because any colour looks absolutely cool with it.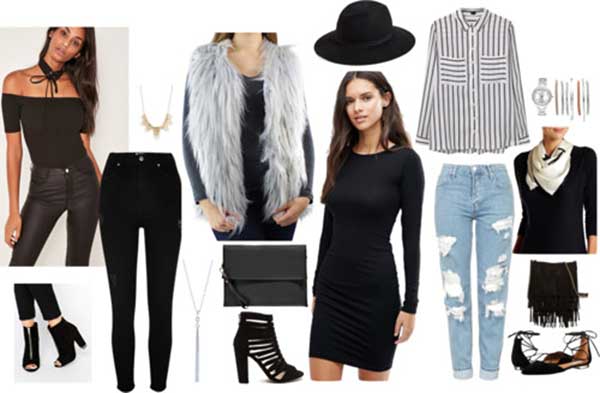 Black when in doubt
Black to the rescue. When you really doubt about any colour, just search for black from your wardrobe. As it suits almost every do, can be worn with worrying much.In fact, the colour gets in boldness and confidence to you and the entire look.So, what are you waiting for – time to get in some blacks into your wardrobe.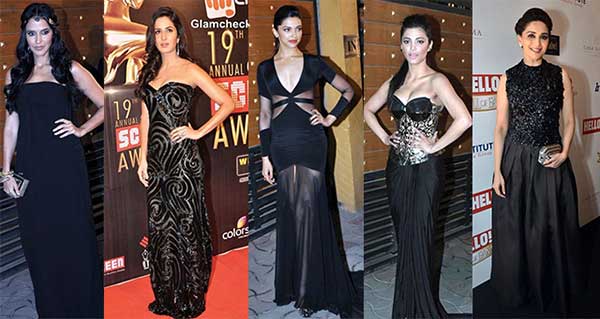 For a classy look
Upgrade to the newest fashion that are evolving in the world of fashion almost every single day. Wear this ultra-modern colour to sport the hottest and the most desired look. Sport a class and sophisticated look with black. We also see the Bollywood stars following this magic mantra to sport the most stylish look. Now with black colour, you can also look stunning in your outfit.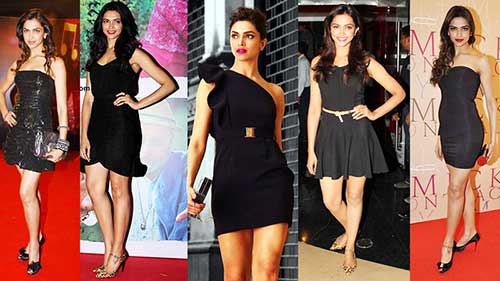 For a super confident look
Not only this colour makes you look stunningly hot, but also givesconfidence. This is because black is all about confidence and the valour.To be unique and most stylish in the way you dress, you gotta choose black.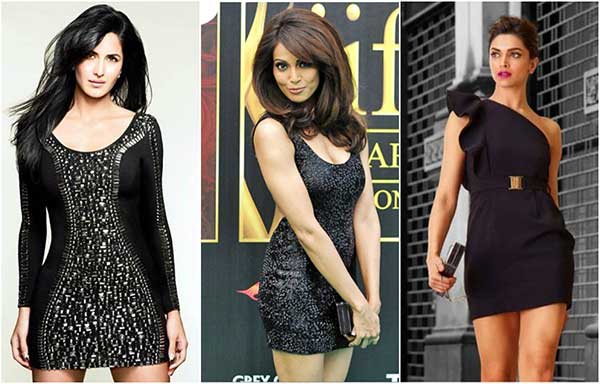 Color black, is not a seasonal colour. You can opt Color black during any part of the year. It looks absolutely hot and stunning when paired up with the right colour combo. Looks at its best on everyone. Perfect for professional meetings, casual hangouts with friends etc. Good day!!