Mumbai Goa luxury cruise service – Mumbai Port Trust is all set to introduce 'Angriya', the first seven-stories luxury cruise service which will ferry passengers from Mumbai to Goa.
This vessel was made by Japan which has been remodeled to be launched in India. Previously, it ferried passengers from Tokyo to the Ogasawara islands. The organizers are waiting with bated breath now for its maiden voyage towards Goa.
Mumbai Port Trust is venturing into a bustling cruise terminal by deploying more domestic liners which are likely to join many foreign operators like Royal Caribbean and Costa Cruises.
Mumbai Goa luxury cruise service –
If you are planning a gateaway in Goa here are hair-splitting insights into the Mumbai Goa luxury cruise service:
The cruise got its name after Kanhoji Angre,who was the first admiral of the Maratha Navy and was staunchly known as the 'Shivaji of the Indian Ocean'. His unflinching chivalry during thePortugese and British invasions earned him the title. There are 104 cabins onboard which include Japanse styled pods and spacious family suits. The cruise is also endowed with two restaurants, six bars, a lounge and a cozy reading area along with an infinity pool. There are many options to keep you intrigued during your journey through the cruise.
Just soak up some luxury as you sit with a cocktail in hand by the poolside.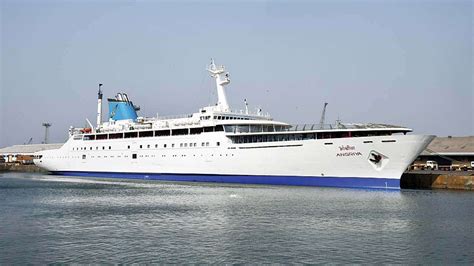 The ticket prices:
Mumbai Goa luxury cruise service – If you are opting for a double room, you will have to pay 7,600/- and 2000 extra for the food. Otherwise, it will be sorted within 4,300 for a room. The journey will span for a rough 16 hours in which you will get to feast your eyes on the sunset and sunrise views of South Goa's Mormugao airport. You also stand a chance to spot Dolphins on the way. However, the options in the two restaurants are limited and they will serve only Konkani food but you can have some Chinese or Continental fare too. The rooms might be minimal but they are smart nonetheless so this luxury cruise tour should definitely be on your bucket list.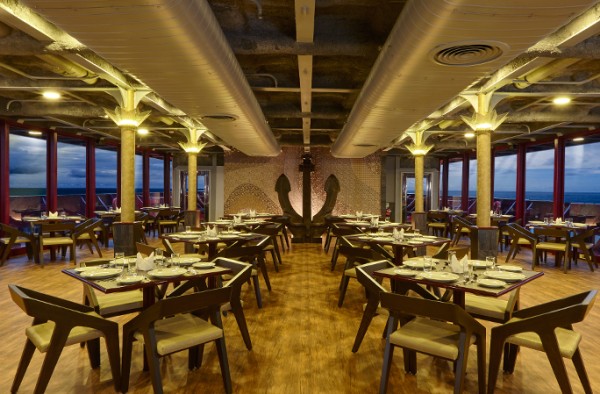 The route that it covers:
This luxury cruise line covers an old route which is likely to be reopened. The route mentioned here was once a popular connecting route between two ports. Angriya captain Nitin Dhond had dreams to sail through this route and that is being materialized. According to Leena Kamat Prabhu, The Managing Director of Angriya Sea Eagle Private Limited, "Our family is from Goa, and back in the 1970s , this was a regular route for Goans to come to Mumbai and vice versa. It for this nostalgia and a passion for the sea that we decided to start this cruise."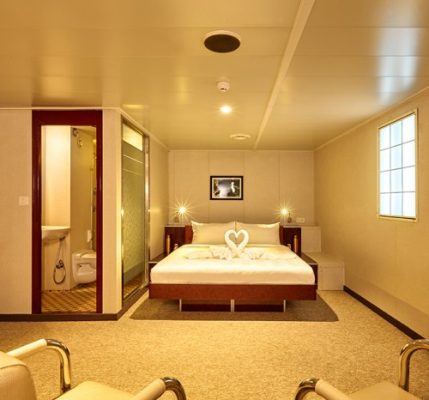 Mumbai Goa luxury cruise service – The concept of luxury cruising is to be introduced for the very first time in India with Angriya. During these 5 days journey you will only experience ecstasy that too in budget. In this overnight journey you can explore Marine travel, which is still an alien concept in India.