We have come across some beautiful sporting moments this year but there had been a relentless wave of controversies too. Some cricketers have mired their names in scandals, some got into ugly spats and what not. Of course, there were retributions too. This year, however marks the golden year of Indian sports because Hima Das made our country proud in the global forefront. When a young Japanese woman Naomi Osaka became the first Grand Slam Winner, female athletes conjured courage to break barriers in India too. Hima Das's win definitely was a landmark one where she became the first Indian woman to win Gold at the IAAF World under 20 Athletics Championship in Tampere, Finland. However, talking about the controversies, here under are some major ones that shook the sports world in 2018:
Mithali Raj vs Ramesh Powar:
Mithali Raj was ousted from the playing XI team of the ICC Women's World 20 semi-final against England last month. This made India to lose the match by nine wickets. Hence, Raj lashed out at Edulji and coach Ramesh powar in a letter to the BCCI, letter being leaked in the media. In this letter Mithali accused Raj of bias and Powar putting her down.
I'm deeply saddened & hurt by the aspersions cast on me. My commitment to the game & 20yrs of playing for my country.The hard work, sweat, in vain.
Today, my patriotism doubted, my skill set questioned & all the mud slinging- it's the darkest day of my life. May god give strength

— Mithali Raj (@M_Raj03) November 29, 2018

#MeToo: Rahul Johri accused of sexual harassment:
Towards late October, BCCI CEO Rahul Johri got his name mired in sexual assault controversy. This accusation was brought upon him by an anonymous woman who sent the complaint to CoA member Diana Edulji. However, after an investigation panel probing into the situation, Johri got acquitted.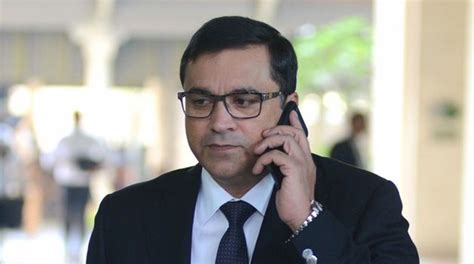 Rape charges on Christiano Ronaldo:
A US based former model Kathryn Mayorga accused Ronaldo of raping her in a hotel room in 2009. It happened in Las Vegas, as claimed by the model and she went on to file a lawsuit against Ronaldo also. Of course, this scandal took the sports world by storm because this preceded UEFA Champions League with Real Madrid. The Football lawyers termed what happened between them is 'consensual'.
The expression of Cristiano Ronaldo accused of rape appeared – https://t.co/VuVmuMB8fl pic.twitter.com/N1HQD8Myh9

— Aleda Brown (@AledaBrown03) December 23, 2018

Serena William's spat with the referee in U.S Open:

Serena Williams was beaten Japan's Naomi Osaka, the 20-year-old-tennis player to win Grand Slam singles champion. However, this match grabbed undue attention as the referee objected upon Serena seeking tips from her coach in the middle of the match. The referee Carlos Ramos penalized Serena and the player accused him of sexism.
Does the referee owe Serena Williams an apology? Why or why not? pic.twitter.com/WCpbqkA7n1

— The Lunch Table Blog Show LLC (@TLTBlogShow) September 9, 2018
First Female Ballon D'or Ada Hergerberg's Twerk Scandal:
Sports fans rejoiced Ada Hergerberg achieving Best Woman Soccer Player trophy in the world. But on stage while receiving the trophy, when the presenter asked her if she knew how to twerk, she got infuriated. However, the presenter Martin Solveig later apologized and said he just meant to tread a joke.
Lyon striker Ada Hegerberg, first female Ballon D'Or winner after scoring over 250 career goals at the age 23, asked to twerk on stage in front of footballing giants and the public watching. Disgusting and really ruined her moment she deserved. Poor. pic.twitter.com/FSz0ozz2T4

— Sean (@SeanWalkerSport) December 3, 2018
These were the major sports controversies of 2018.