Kachori is the ultimate bae. Food culture in India is different from other parts of the world because our undying love for fried and ghee smeared stuff. During the recess, you will see even the smallest of food stalls are thronged by the employees and the students alike. The steaming hot plates of Kachoris being served between the bustle of the streets is a different experience altogether. In fact, Chaat is another story in India, a lot of relationships have been built over Chaat dates. Mind you, not coffee dates.
When it comes to making the most lip-smacking Chaat, no other city in India is at par with Delhi. Delhi has its own kind in making Chaat and no wonder, the people pride on their food culture a lot. When you amble across the narrow alleyways of old Delhi that look like dinosaur's ribs, you will bump into Chaat stalls successively. You pause there, spoilt for choices.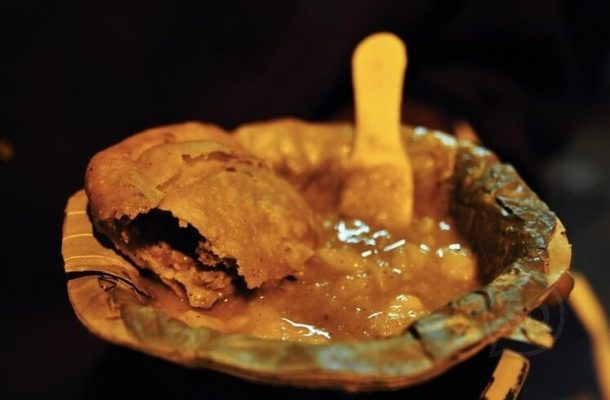 Now let us introduce you to the 150 years old Chaat shop in Delhi that is spellbinding the customers since forever. Those, who have guessed the name, perhaps are already smirking. It's Jung Bahadur Kachori wala in Chandni Chowd that drove us insanely in love.
Chandni Chowk in Delhi is already famous for its parathas, now dig some sinfully spicy Kachoris going by our suggestion. The shop is humble, fairly nondescript but what they have in their disposal deserves hands down. A lot of people, may be even you, will walk past this but let us tell you, you have missed the best Chaat.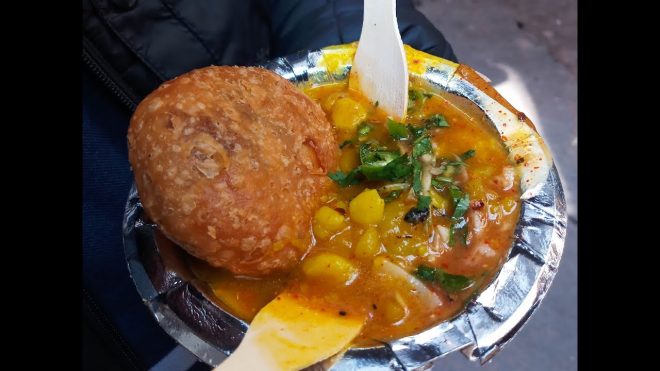 We will recommend you to try on the Kachoris that they serve with spicy Aloo ki Sabzi alongside tangy Kachalu chutney to amuse your taste buds. The prices are held at 20 for half plate and 40 for full which seems pretty feasible as compared to the quality they have to offer. More surprisingly, the quality remained all the same through the years from its birth. May be one plate won't suffice for you and you will end up ordering another.
Let us tell you, it will be really difficult to track down this place but this is worth a find. Take note. The 50-year-old shop in Chandni Chowk that leaves you in awe with its awesome Kachoris, have become a buzzword among the foodies for all the right reasons. You can binge on Kachoris and other delicacies here. If you have already heard about this place, you should not wait any longer to have a distinguished gluttony experience. Two thumbs up from us!!