Spanish La Liga football returns this weekend with all big clubs in action on Saturday night
Spanish La Liga football returns this weekend with all big clubs in action on Saturday night. The start of the group stage of the Champions League next week means that the sides that finished in the top four, last season play on Saturday with one game likely to capture all the attention as Real Madrid visit Villarreal.
Villarreal have been one of the revelations at the start of the La Liga season with three straight wins, but all of the focus is likely to shift on Gareth Bale, touted to be the world's most expensive player. If fit, he is in line to make his Real Madrid bow.
With left backs Marcelo and Fabio Coentrao injured, it could mean that Bale could start at left back, a position he initially began his career with.
Earlier this week, Real Madrid assistant coach Paul Clement hinted that even though Gareth Bale might be carrying such a hefty tag, he may not be guaranteed first team football. But as luck would have it on the Welsh winger, injuries have crept into the Real Madrid squad, paving the way for Bale to make his Los Blancos debut.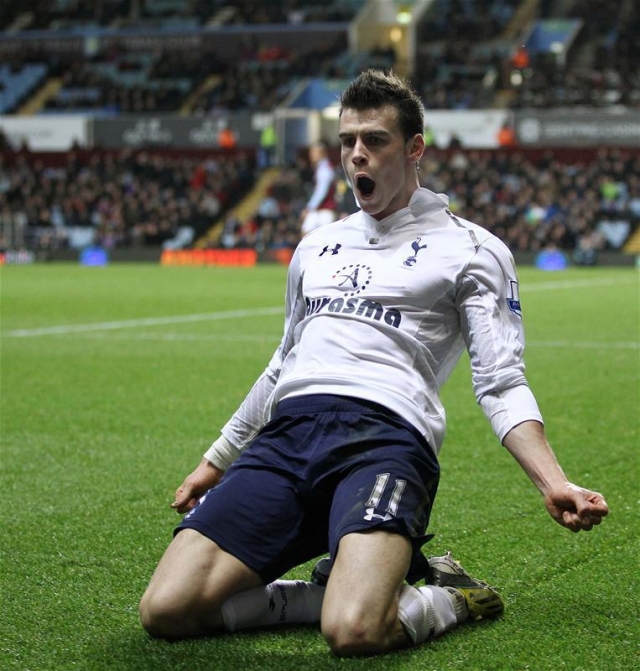 Reports from Spain fuels in rumours that Portuguese star Cristiano Ronaldo would be 'unsettled' with the arrival of Bale, but pictures tell a different story altogether. The two 'giants' shook hands in a meeting that took place in the club car park. All the rumours were quashed when the two were seen training together at the practice ground with the rest of the team.
On the other hand, Barcelona fans will be rubbing their hands in anticipation of seeing superstar Lionel Messi and Brazilian wonderkid Neymar together again on the pitch, although manager Tata Martino may make changes after the international games and with a view to next week's Champions League debut. The mighty Barcelona will be at home to a Sevilla side that has kicked off the campaign with only two draws from three games, while Barca have won all the games.
The world sure awaits the debut of the expensive footballer, what with La Liga already pumping up its TRPs. So just wait for the next 'El Clasico' that sees Bale and Ronaldo take on Neymar and Messi!