Pilgrimage is the journey that has been included as a part of tradition from ancient times. People and the devotees believe that traveling throughout the different parts of the country will give them Moksha. Some of the well-known places in India, the pilgrimage makes popular are Varanasi and Kedarnath. These places are connected to the soul between the devotees and God. Pilgrims travel around the year to travel throughout the country for religious trips. These pilgrimage trips were mainly to encourage spiritual trips.
Hinduism has changed as well as diversified religious travels and spiritual trips. The pilgrims are is in search of sacred places to get relief from their sins and gain liberation. But with the rise of elaborative journeys, the trips are divided into spiritual trips and pilgrimages.
Benefits of Pilgrimage
The reason for pilgrimage is to acquire the goal of spirituality. During ancient times religion was the only way to discover the feeling of spirituality. Travels were years after years, without any particular place to stay nor proper food to eat.
Journeys were uncertain as well as filled with hardships, unlike modern religious places. People wanted a break from their regular lifestyle. Disappointment, stress, and the desire to move away from family life was a reason for pilgrims to step away from their houses.
To acquire the fulfillment of birth and acceptance of death was the main reason that people even today prefer to stay at religious places. Varanasi is one of the ancient religious places that is also popular for its gain of spirituality.
Pilgrims seek healing and develop faith within self and life. The rituals worship and holy environment help them to overcome their hidden disappointments. As well as prepare for renunciation.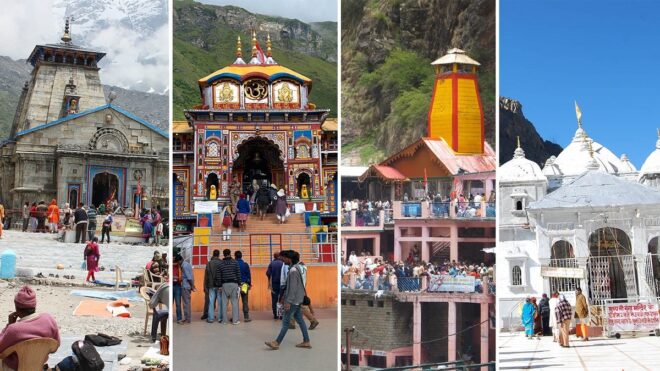 What are spiritual trips?
The concepts of spiritual trips were less popular during ancient times. The connection of soul and spirit was mostly through the books and preaches of religion. But with time people have changed their views and prefer to introduce spiritual trips that console their souls.
It can be traveling to a hill or seaside, it can be around the Ghats of Varanasi people from around the world can travel to any part to gain peace for their souls. Irrespective of religion the aim of spiritual trips is to give ways to improve mental and physical health.
People meditate, and chant mantras, to gain spiritual goals. While some may travel to various sacred places, such as Rishikesh, Golden Temple, Dwarka, and Haridwar are some few places. Tourists and pilgrims travel to these places for their beliefs towards God as well as spirituality.
Not only Hindu people, but people from any religion and caste visit these places. They may be residing in any part of the world can visit, stay, meditate, join the events and refuel their life.
Pilgrims mostly focus on devotion and worshipping the idols, apart from visiting the temples. Spiritual trips are to rejuvenate and develop the essence of life.