Both need and greed are differentials but definitions of requirements. Poverty and hunger both are interrelated to need and greed. Due to poverty poor are suffering from hunger, food is the need from the old to the kids.
Problems arising due to the financial crisis has led to increasing the need for essential amenities. While differential approaches are observed according to the interests and necessity. Greed has always been assumed as the worst nature of human beings.
Desire to get more inspite of already having it in greater quantity has been always considered as a negative behavior. It can destroy humanity growing hatred for society.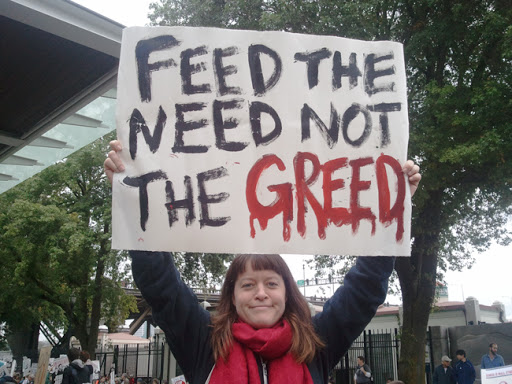 Unites 
Whenever there is a crisis it is obvious that it will provide a negative impact on society. It is also true that when there is a need for food and Bunny people will slowly develop the habit of being united. They learn to help each other and support each other. Needy do not have the ability or desire to think of achieving more and accepting it.  Somehow if they can acquire greater than requirement sharing it will be the first thing in their minds.
When defining greed apple never allows a person to overcome discrimination or they will never learn to unite.  As it always tends to occupy entirely. Someone everything may not have anything. Greed will never allow thinking beyond their requirements. Rather if they have the ability to have excess greater than their capacity, it will never discourage them.
Grooms
Need has always been over greed as comparing between need and greed. As the necessities, suffering from different unavoidable situations generally grooms the entire human community. The crisis of food, shelter builds a race to acquire them. So,  people work hard to make living for themselves and provide a better living to others. Supportive and caring are the other two features that develop during the time of need.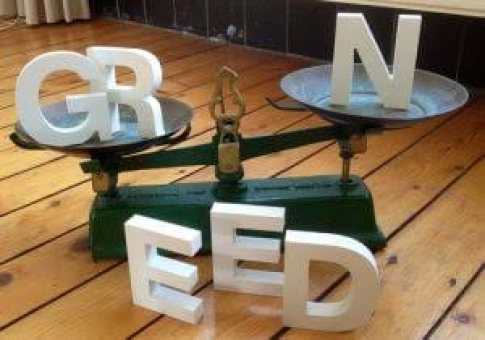 But greed has always shown a different phase for the people and society itself. Read may enable a person to become stronger in status and ability but never help in growing a society. It never allows developing a mind to help others or the groom.
Occupying the maximum to maximum is the first consideration of a greedy person. It does not think about any good or whereas a search for the benefits to the people.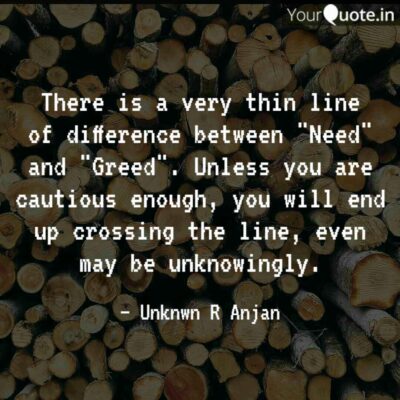 Scopes
Whenever there is a need the seek for scopes increases. The requirement helps in developing various platforms for jobs and occupations. Enables to generate innovative ideas and discoveries. It creates a hunger for creativity and development. All over it has the affinity to growth and progress but when we compare between need and greed the latter does not shows any improvement. It always pushes to declination.
Destruction to self and the ambiance is the major objective of greed.
Hereby sufferers from hunger and poverty can lead to problems of greed. People may push themselves to destroy themselves while few may develop the habit of need. The knowledge and wisdom to help and support humanity comes from the ability to understand the difference and trace the path accordingly for a better future.