Detox water recipes – Detox waters, as the name suggests detoxifies your body and helps release the toxins as you work out. These detox waters aid in your weight loss too if you there is routine consumption of the same.
There are specially designed detox water bottles are available across the market which can be carried to the gym and you can sip on them as you break a sweat there. There are many other allied health benefits of detox water too such as making your skin healthier and giving it the added radiance.
The stipulated consumption limit of detox water is 6-8 glasses which help you remain hydrated throughout the day and keep the vital organs of your body healthy too.
Here are some quick detox water recipes you can glance upon:
Detox water recipes –
1 – Strawberry grapefruit detox water:
Take 1 whole cucumber sliced thin, 2 whole grapefruits, 2 cups of fresh strawberries and add some mint leaves to taste. Grind everything and soak them in water overnight to consume it later.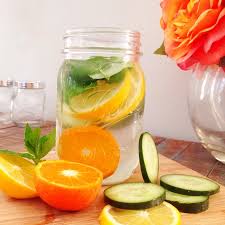 2 – Pineapple Lime Detox Water:
Squeeze 2 whole limes to make juice out of them, add a lemon cut into wedges and add Pineapple wedges too. Add an extra dash of Parsley leaves.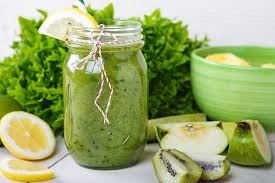 3 – Dragon Fruit Detox Water:
You have to squeeze fresh juice from one lemon, add some dragon fruit wedges in them and add a cucumber sliced thin and you are good to go.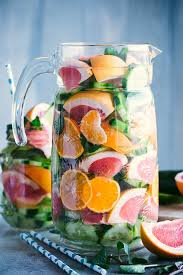 4 – Cool Ginger Mint Detox Water:
Take a cucumber sliced thin, add 2 inches freshly peeled ginger roots, add 2 lime wedges, 10-12 fresh mint leaves, 1 lemon wedge, 1 orange wedge then 5-8 cucumber slices which will seal the whole deal all right.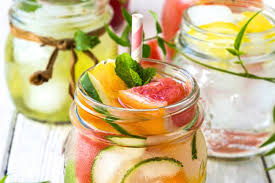 5 – Watermelon Citrus Detox water:
Take 1 cup of fresh watermelon cubes, squeeze juice of half a lemon and 1/2 orange wedge, 5-8 cucumber slices and your detox water is ready to consume.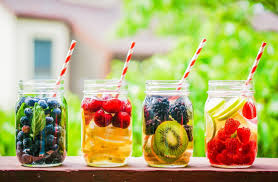 6 – Cucumber mint detox water:
Slice 2/3rd of a cucumber into roughly 15-20 thin slices, add 5-7 whole mint leaves, add a dash of Himalayan salt and your drink is ready to consume.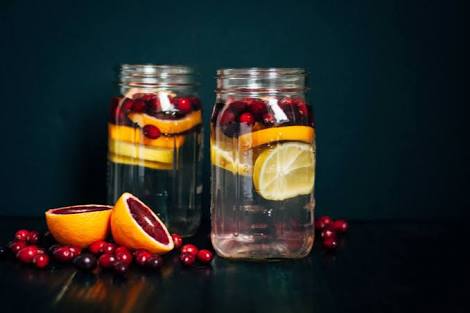 Weight watchers at large swear by these detox waters that curb your extra pounds in matter of months. These are pretty easy to make and consume so start consuming them to see a visible and positive change in you in just a few days. You will feel more energetic and there will be an added glow in your skin too.