Wedding lehengas – The day you get married is considered to be one of the best days of your life and why not?
What can be better than tying the knot with the love of your life? Well, everybody has some planning, dreams and wishes for their marriage which they want should happen. When we talk about a woman who plans to get married, the first thing that comes to her mind is her attire, her lehenga.
Every girl has an ideal lehenga planned for her marriage and as the time is changing, women want to get away from the mainstream red lehenga for their marriage. In that case, one of the best designers of India, Sabyasachi comes to the rescue. He is an expert in creating masterpieces in form of lehengas of various colours. Just as you thought about it.
Here are 6 examples of wonderful wedding lehengas created by him which are basically "Not Red". Here we go:
Wedding lehengas –
1 – This is one of the most elegant looking lehengas which is sure to put you in a definition dilemma. A pinch of modernised design on one of the most traditional outfits of the country is one of the rarest sights in India. This lehenga is no short of a fashion marvel. Isn't it?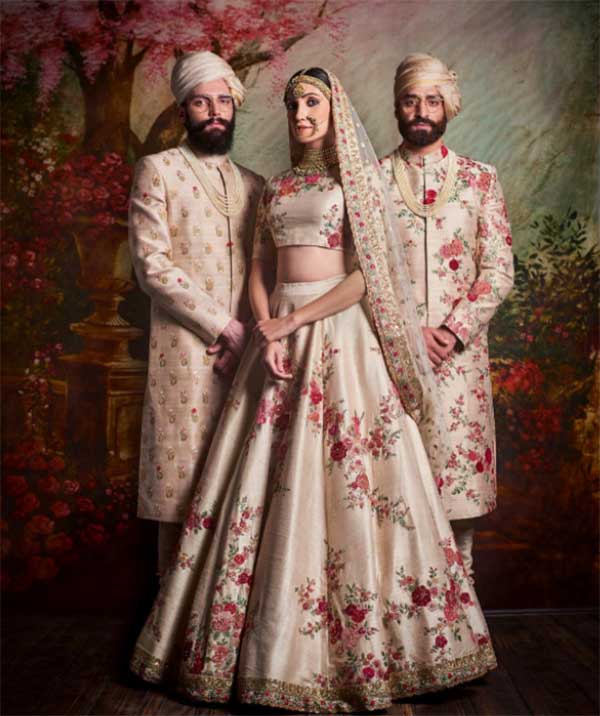 2 – How can this angelic-looking lehenga no be a dream lehenga for all of you out there? This is one of the most graceful, subtle and smooth looking bridal lehenga I have ever seen. It's literally making me drool over it.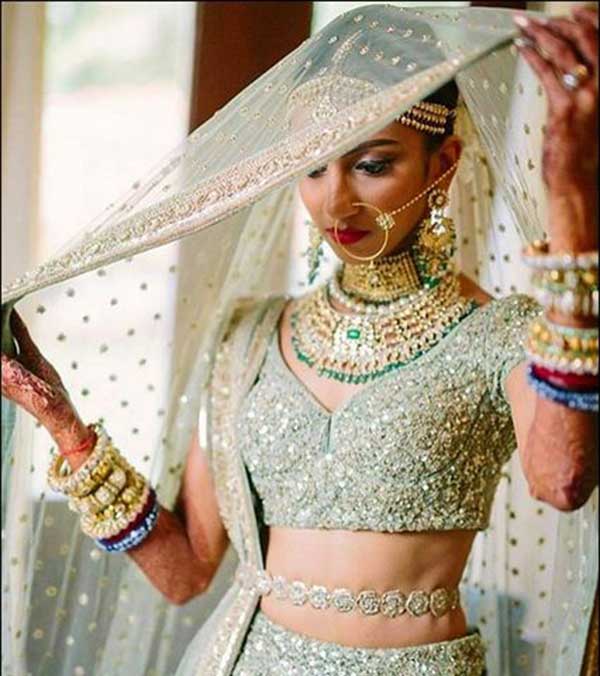 3 – This lehenga no doubt is adding further charm to the already so charming bride. Isn't this so cool? I mean why go for the 'Chattak Red' and follow the stereotype? This lehenga is surely glorifying the wedding day for the bride and others around her. Isn't it?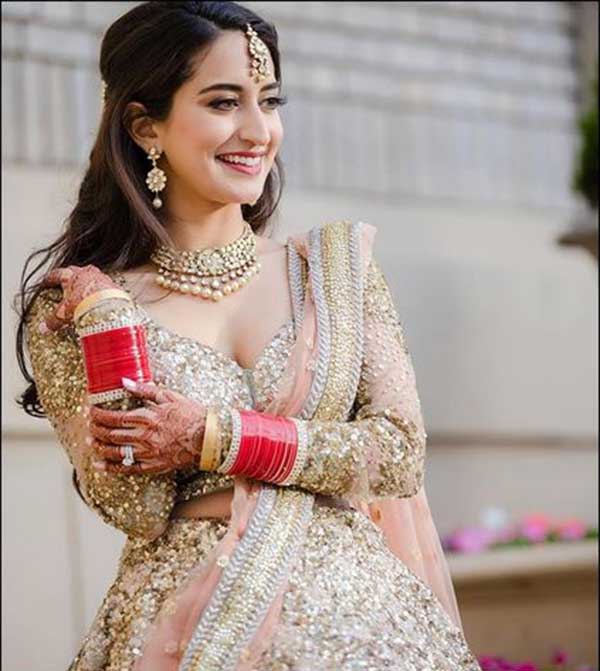 4 – A turquoise coloured lehenga for the bride? Who can imagine that without thinking of it as out of place? Well, Sabyasachi can besides proving that out-of-the-box colours of lehenga is his thing and he excels at it like a boss.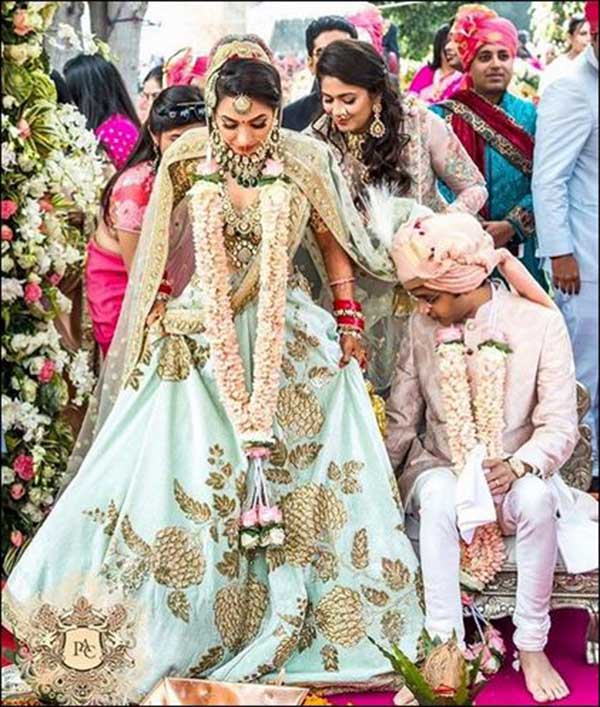 5 – Isn't this bride looking like a goddess? She is definitely going to turn heads on her wedding day because of the queen-like lehenga she has chosen for her marriage. Sabyasachi can literally turn a bride into an epitome of grace, royalty and beauty.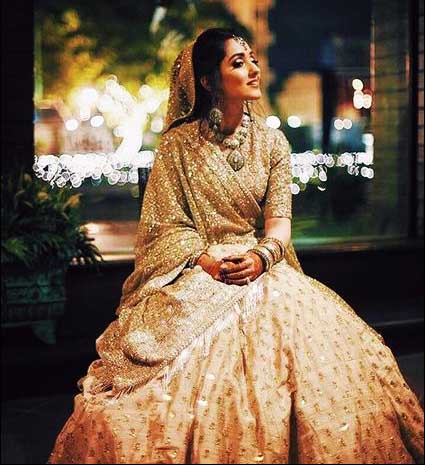 6 – People are surely going to get a heart-attack when they come to know that the bride is wearing a white lehenga on her wedding day as white is considered inauspicious for ceremonies like these. But what if the 'White Lehenga' is designed by Sabyasachi? Well, silence is the only reply they can have because this lehenga is surely going to make people go out of words.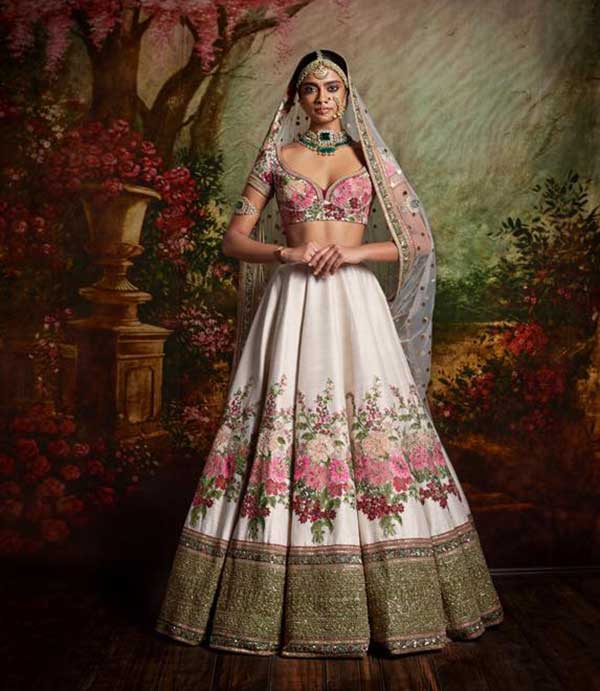 These Wedding lehengas are only a trailer of what kind of magic Sabyasachi possesses when it comes to designing the 'It' outfit for the bride. These lehengas are a proof that RED has nothing to do with a bride, it's just about how special her attire is making her feel about herself on her wedding day.