"Hot New Fitness Trend In 2017"
And the new fitness trend is…Crawling like a baby!!
Yes, you've read it right.
Just when you thought, your age of crawling is OVER; here we are to bring it back to you. Crawling is said to be the new exercise that helps you rediscover your mobility.
Believe me- Old is Gold.
And, don't get into thinking, it is a child play. Because, crawling even when you're an adult is full of benefits i.e. it stands out to be the perfect exercise. One who has major back problems can do this and it can help one with healthy blood-pressure levels. Even if you start doing it early in the morning, it'll help you a lot, by building strength and making you fit and fine.
According to the source, Chiropractor Justin Klein, is trying hard to turn crawling into a movement, and is already referring to it as "NEW PLANK".
People around the world have taken up this crawling exercise way too seriously. (I'm not kidding) According to the source, Klein, The Washington Post Reports, people are crawling at home, at gym, and in the area between "The White House" and "The Washington Monument", in an event hosted by Klein called "Crawl On The Mall".
Here's a fitness method experienced by Original Strength.
Picture Source: – UPROXX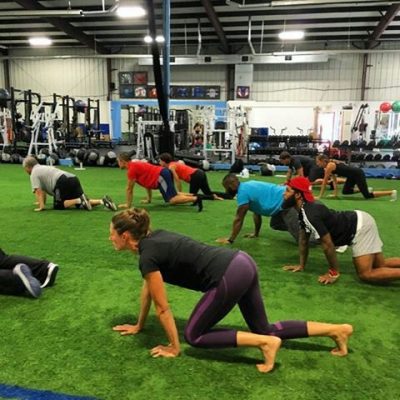 Picture Source: – Instagram (Original Strength)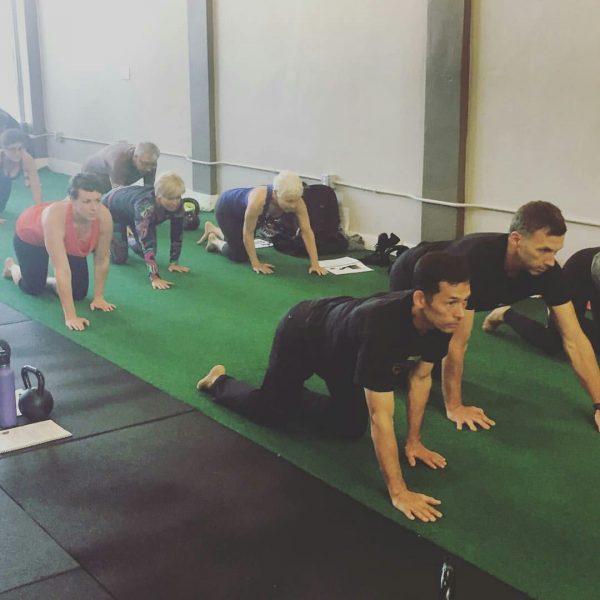 You will think it is an easy exercise to carry, but in reality it is a bit hard to do when done with proper techniques.
One don't have to go on doing it for about 10 minutes, according to Cosmopolitan, one can practice this exercise for at-least 3 minutes regularly as it'll help you get in shape. All you need is a space to try this exercise and (obviously) a mind to try this exercise with complete determination.
So, what are you waiting for? Find a place and do this hot crawling trend. And, if anyone gives you an awkward eye, tell 'em – It is the Hot New Fitness Trend In 2017. (Wink!)