The Hrithik Roshan Kangana Ranaut spat has gotten uglier with every passing day and both the opponents hurled accusations at each other unsparingly.
Meanwhile we are trying to figure out who did what in a rather overtly convoluted case from which media has drawn the most meat, Arnab Goswami interviewed Hrithik Roshan to gain more foothold in the issue last night on the television show The Nation Wants To Know and here under are some excerpts from it: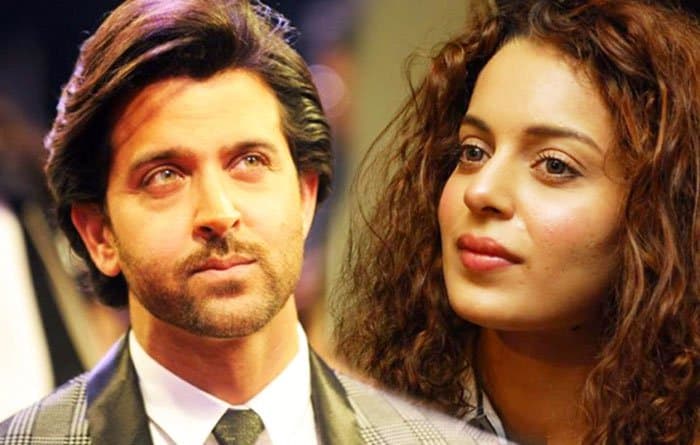 Hrithik Roshan Kangana Ranaut spat –
Hrithik came out a clean breast about his alleged relationship with Kangana and chronicled some major highlights from it. Hrithik said he only admired Kangana as a co-star and there is nothing he's trying to shield.
Hrithik never took Kangana's name even once to defend the accusations against him. Not even once in the entire interview.
When Arnab Goswami called Hrithik foolish for not coming up with his side of story when his engagement in Paris rumours was in the air. Hrithik dealt with this question maturely and answered that it was always a third person touted as a 'close friend' referred to have been divulging details about the alleged engagement so any moves to defend himself in media glare could have been ruled out by Kangana in a second.
Referring to the barrage of 3000-4000 e-mails that Hrithik has received over the years which media dubbed as sexual; Hrithik said they weren't sensual but offensive to the senses.
On being asked if he has a message for Kangana, he outright rejected the proposal and said she would rather speak with her in person to share her thoughts with her and that fighting in the national television was disgraceful.
Arnab Goswami signed off as saying, this was the first time he didn't pass any judgment on anyone which hints at the fact that he was convinced by what Hrithik had said, may be?
So, here are some highlights from the long awaited interview on Hrithik Roshan Kangana Ranaut spat. Now this is for you to judge whether or not Hrithik telling the truth.