Think of a silent water place and you are the sailor, like the captain of your own ship!
Like a boss you row your boat on the lovely shores experiencing tranquil waters. Yes, kayaking gives you this perk, luxury and fun to have an amazing time with the nature on still waters similar to a lake or a pond. Other than other water sports, kayaking gives you a certain kind of peace in the serene location.
In India, we have an emerging trend of kayaking just like in other countries.
More and more people are attracted towards this activity and are specially planning trips just to enjoy kayaking amidst the nature.
With the increasing interest in this activity, now we even have some good institutes for a proper kayak training. Just like mountaineering, people can try their hands in kayaking too. The Indian Kayaking and Canoeing Association (IKCA) takes care of the complete training with regards to kayaking and canoeing. Here is a look at some of the premium institutes that provide a professional training in kayaking are:
Bhopal, Madhya Pradesh
Set up in the year 2011 by IKCA, the Institute is supposed to be India's first international kayaking and canoeing training centre opened at the Upper Lake in the city. The beautiful lake is the main reason that the institute has been opened over here. Apart from this there are many national and international level competitions that take place to give better exposure to deserving candidates.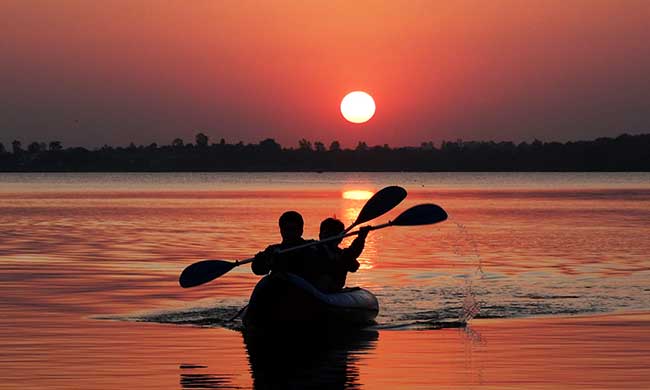 Rishikesh, Uttarakhand
Rishikesh can be the best place for learning any kind of water adventure sport. You can always grab the opportunity to pursue a course in kayaking in the roaring river Ganges. The institute offer courses right from basic to advanced level. If you are short of time, you can even opt for a crash course in kayaking for 4 days.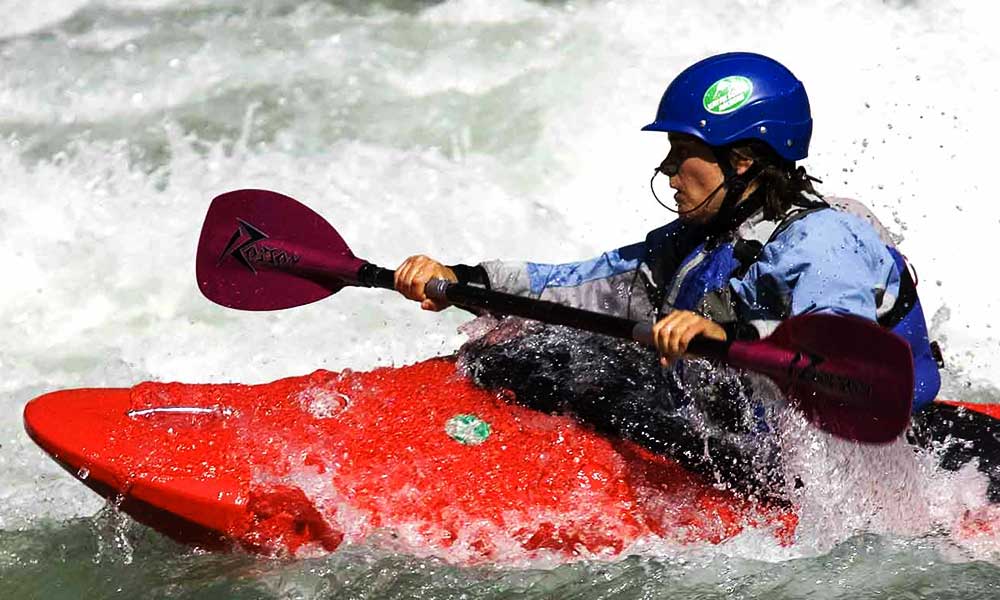 Goa
The National Institute of Water Sports in Goa is an elite institute that provides all kinds of training in different water sports including kayaking. Here you will find all types of training given in different water sports and members also get proper exposure to take ahead this water sport achieve a good position among other sports in India.
Good knowledge of kayaking can also fetch you employment in these training institutes and besides that there are many national and international level competitions taking place across the country.
So after completing training in your favourite sport, you can go berserk with kayaking as India has some great destinations for the same. Some of these lovely places that can be added to our wishlist are: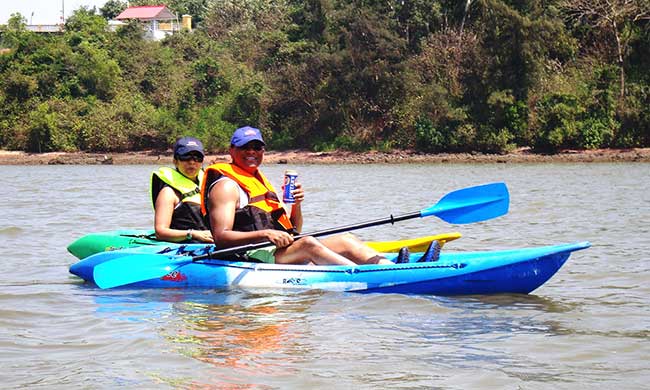 Backwaters of Kerala
With the silent and serene backwaters located in Alleppey, kayaking is one of the best things to do during a vacation. It can turn out to be good leisure activity. Unlike the houseboats, which are common in Kerala now, kayaking helps you discover many hidden places where houseboats cannot travel.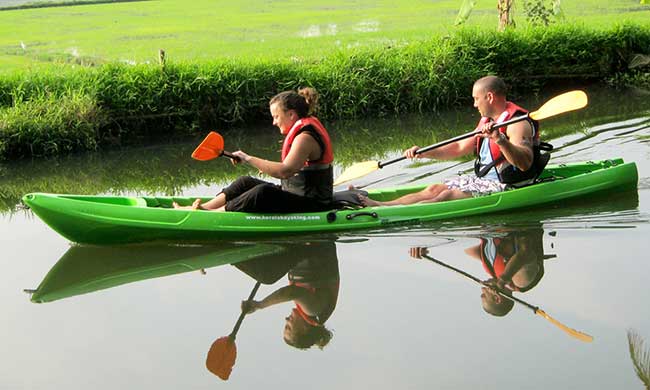 Shivpuri, Rishikesh
In the lap of the river Ganges, you can certainly feel the adrenalin rush in the roaring river and kayaking is so much fun at this place. The white flowing river adds up to the adventure of this sport. Shivpuri has all the arrangements for different water sports. Apart from this, for staying, this place also offers you a good camping experience.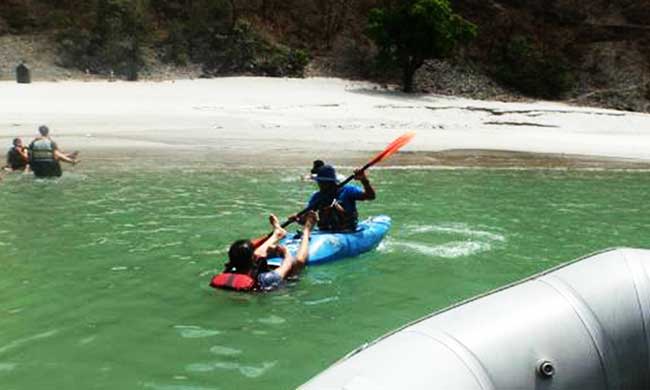 Bhadra River, Karnataka
Chickmanglooru comes out to be a place where you can chill for a holiday. Next to this location, flows the Bhadra River where you can have an amazing kayak experience of your life. You cannot get over with this place and the long stretch of the river also gratifies you thoroughly. You can be completely mesmerised by this place.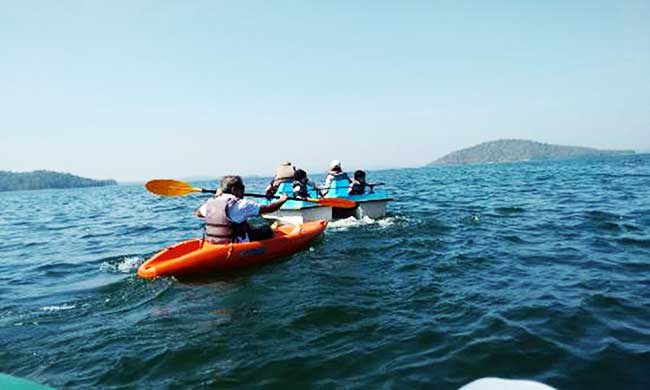 Teesta River, Sikkim
From southern India, heading towards north-east India, Teesta River in Sikkim can give you a lifetime experience of Kayaking. It is the lifeline of Sikkim and beautiful Himalayan foothills surround the river, providing all kayaks a beautiful site.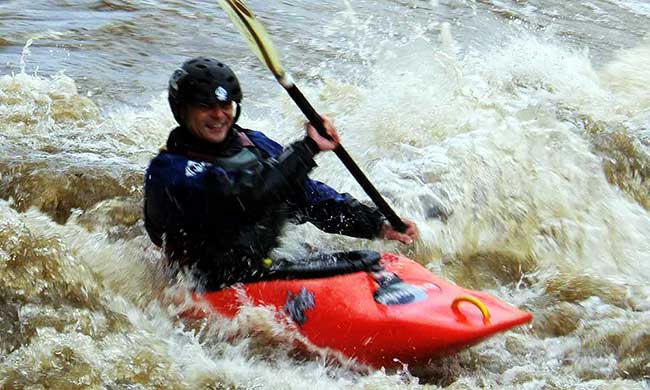 Summers are the best time for kayaking in India. Also, during the activity make sure you take a good care of the surroundings as well and be eco-friendly.
With all the above information, hope you are all set to pack your bags and try your hands out on yet another water sport for an amazing experience waiting ahead.