Tales of bravery – We have read about heroes in tales and folklores have mention of them.
In the common belief, a hero is who protects his society and has an image larger than life, at least that's what Greek Epics taught us. But we had little inkling what our real heroes do, how irrevocable their dedication to the nation and its people is and till what gamut they self-sacrifice.
Here's referring to Tales of bravery of our brave soldiers and it is no secret how they stand guard in the Siachen Glacier overnight in the bone-chilling cold to give us peaceful sleep. If that is not larger than life, then what is?
Here are the Tales of bravery of our brave soldiers that will surely put you in tears:
Tales of bravery –
1 – Captain Vikram Batra:
Captain Vikram Batra is known as the hero of Kargil war who belonged to the 13 J&k Rifles. He pioneered one of the toughest operations in Kargil and hence called the Sher Shah. He, with his team recaptured Peak 5140 located in 17,000 feet, there after he recaptured peak 4875 and called his family, little did he know, that it will be his last call. Pakistani forces were up in arms against them there and in the journey, his fellow officers was severely injured. He laid his life to save his fellow soldier because he had children. His last words were 'Jai Mata Di'. He was posthumously awarded Paramvir Chakra.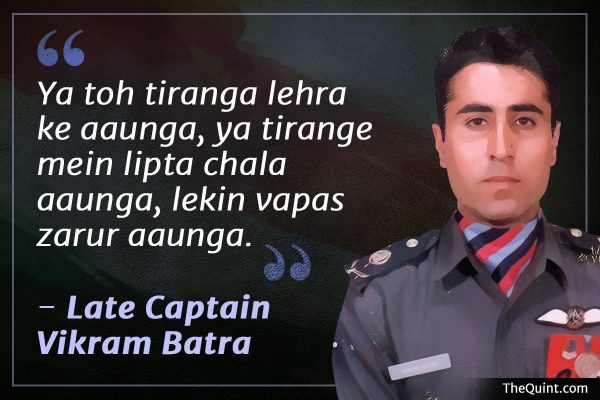 2 – Major General Ian Cardozo:
He left his mark in 1971 war with Pakistan where he was an young major in 5 Gorkha rifles. His leg was injured by a landmine blast in the war and doctors could not operate it. He asked for a Khukri and cut his leg off saying 'go bury it'. He, with his unflinching will power, continued to serve the country even after the incident and became the first disabled officer of Indian Army. No abled soldier could beat him for fitness too.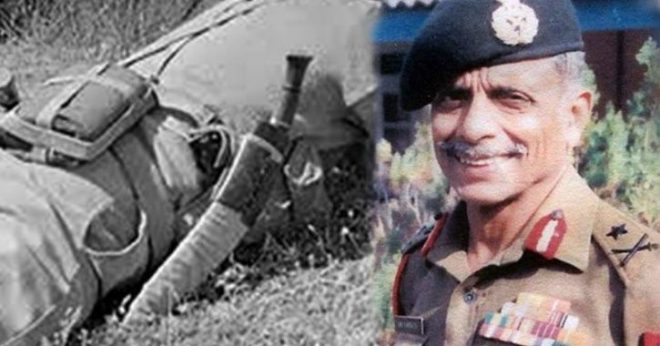 3 – Brigadier Mohammad Usman:
He was named 'The Lion of Naushera' by his fellow soldiers because of his fierce attack on Naushera and Jhangar during the Indo-Pak war of 1947/48. At the time of Partition, he was offered the supreme position in the Pakistani army but he chose to stay in India and joined the Dogra regiment of India. He never got married as he was committed to his country and its people. He even donated a large share of his salary  for the well-being of poor children. This inspiring personality died during defending Jhangar and his last words were 'I am dying but let not the territory we were fighting for fall to the enemy."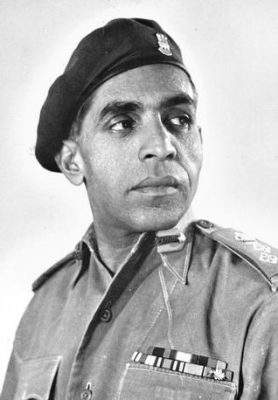 4 – Subedar Yogendra Singh Yadav:
He was the youngest recipient of the Param Vir Chakra which  was conferred with at the age of 19. His courage in 1999 Kargil war became a benchmark and he volunteered the capturing action of three strategic bunkers on Tiger Hill above a 16,500 feet snow covered high cliff face. By the time he was climbing, the enemy camp started rocket-firing which struck his groin and shoulder but he didn't stop until the target was achieved. He crawled to the nearby enemy bunker and threw a grenade irrespective of the severe pain prompting the Indian soldiers to climb up the peak. He further engaged in hand-to-hand combat with the enemies too and succeeded in achieving Tiger Hill. He even survived a few more bullets that hit him during this time. Yadav's on screen portrayal was Hrithik Roshan's character in the film Lakshya.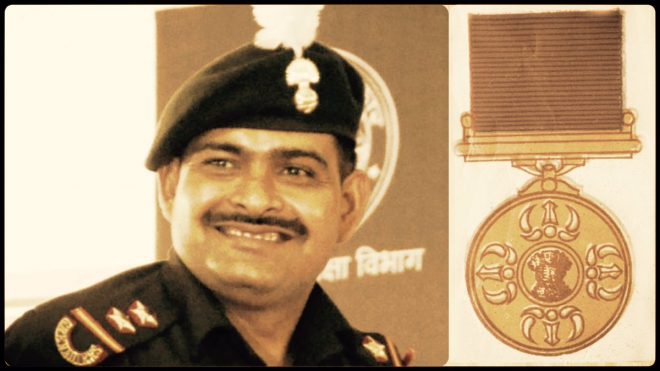 5 – Major Sandeep Unnikrishnan:
He was an officer in the Indian Army serving the elite special action group of the National Security Guards. He was martyred during his fight against the terrorists in the fateful 26/11 incident in Mumbai. In the night, when several iconic South Mumbai buildings were attacked, He was the team commander of 51 Special Action Group and jumped to the rescue of hostages in the Taj Mahal Palace Hotel. He entered the hotel with 10 commandos and reached until sixth floor through the staircase. On suspecting the presence of the culprits in the third floor, they broke open the door and opened fire. During this fight, his fellow team mate Sunil Yadav was gruesomely injured by the counter attack and Unnikrishnan arranged for an evacuation for him. Soon after, he succumbed to his injuries being shot at the back. He received Ashok Chakra  for his bravery.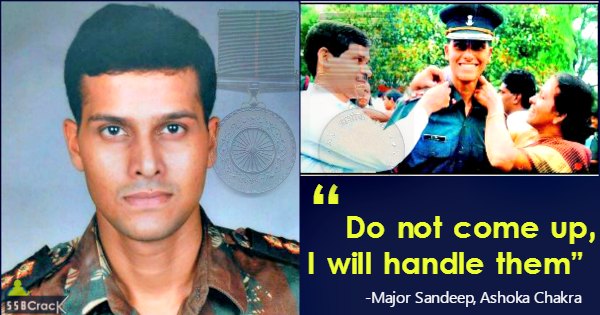 6 – Major Ramaswamy Parameshwaran:
He was martyred in the 1987 India's Sri Lanka operations. He was returning from search operations in Sri Lanka where he was attacked by terrorists. He showed great presence of mind without panicking. He encircled the enemies from the back and hurled attack on them. This one was followed by a hand-to-hand combat where a militant shot him at the chest. Parameshwaram snatched the rifle from the militant and gunned him down and kept fighting until his last breath. In that situation, Indians managed to kill 5 predators only to recover three rifles and two rocket launchers from them.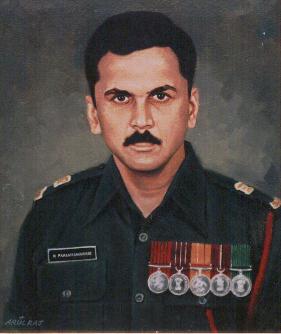 These are the Tales of bravery – Our eyes moisten, hearts stop and we get goosebumps reading these stories because they are too heroic to be real.