Rahul Gandhi Mansarovar visit – We all know what is the place of religion in politics.
According to the Indian Constitution, no one can comment on the religion of any person nor can the religion be used for campaigning, although it is known to all that the political parties of India have been openly using religion to their personal benefits and today elections are incomplete without making religious moves.
Due to this bad image, if a politician believes in any religion, people generally don't believe him and consider it as a move for political benefits. The same is happening with Congress President Rahul Gandhi who has taken a break from work and enjoying vacations these days, Rahul Gandhi Mansarovar visit.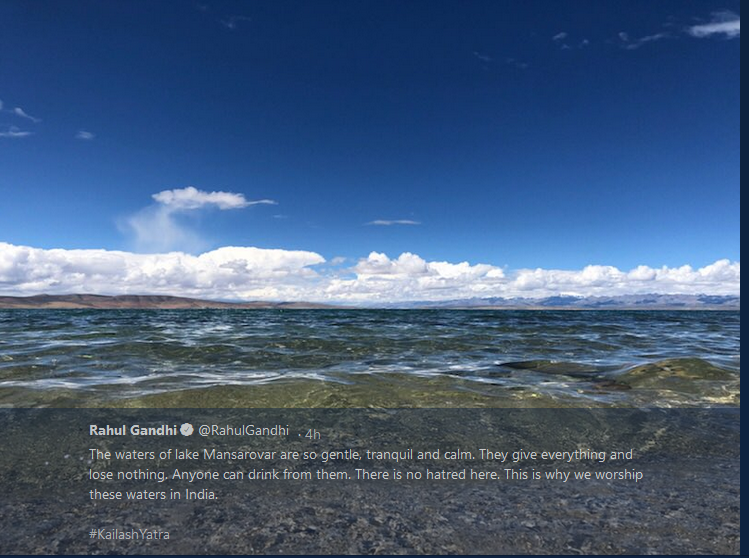 Mansarovar is one of the most important pilgrimage sites of the Hindu community. And after Rahul Gandhi Mansarovar visit, it has become a hot political topic. BJP leaders say that Rahul Gandhi Mansarovar visit is merely a sham. On the other side, Congress is defending Rahul and saying that God cannot be just BJP's.

But this question arises here is there really any political significance of Rahul Gandhi Mansarovar visit?
Well! before commenting on this question, it is necessary to know why Rahul Gandhi went on this trip according to Congress!
Congress's Take On Rahul Gandhi Mansarovar Visit!
Actually, during the campaign of Karnataka election, there was a failure of Rahul Gandhi's plane, due to which his plane had leaned on one side, but later the pilot took over the situation and provided Rahul Gandhi safely.
After this, Rahul Gandhi announced to visit Kailash Mansarovar during a rally of Karnataka elections. Rahul Gandhi had said that after the Karnataka elections, he will go to Mansarovar Yatra.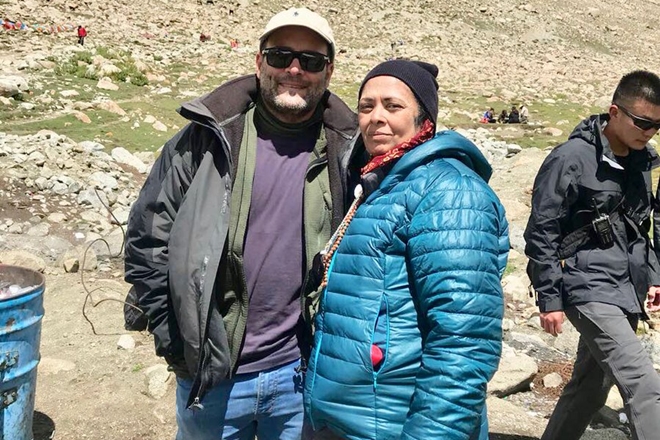 However, at that time, his point was being linked to Karnataka elections. Now, Rahul Gandhi, who is presently in Mansarovar, recently wrote a tweet from there that a person goes to Kailash Manasarovar only when he is called and I am happy that I Got the chance. Now Rahul Gandhi's tweet appears as there is no limit to his faith and he is really very religious. But the matter is not that straightforward as it seems to us.
Although the other parties may be linking Rahul Gandhi's Mansarovar Yatra to politics for their benefits, it is also necessary to understand that is there really any political motive behind Rahul Gandhi's Mansarovar Yatra or not?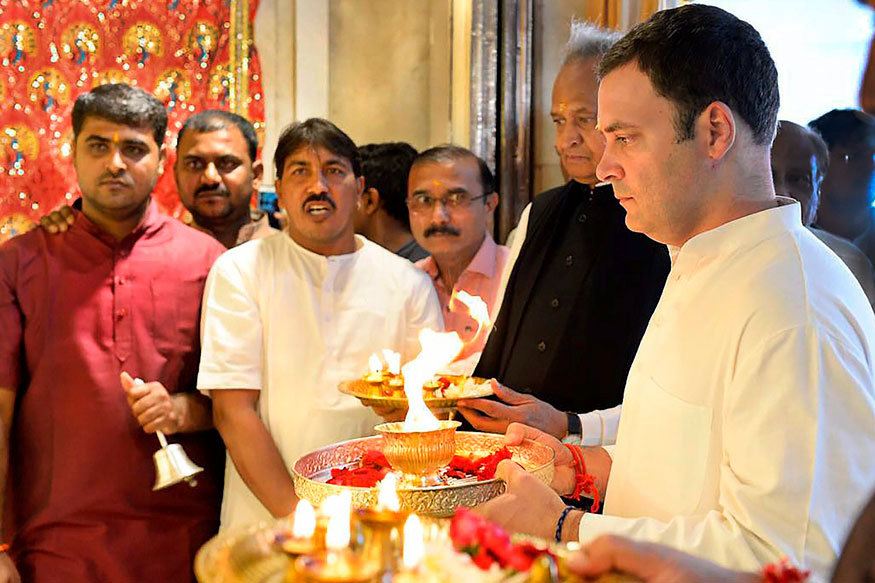 Congress Changing Their Image For The 2019 Lok Sabha Elections
According to the report, religious belief had emerged as a major reason for BJP's victory in the 2014 Lok Sabha elections and subsequent assembly elections. Also, another mantra of the victory of BJP was portraying Congress as a Hindu anti-party amongst the citizens.
Although whether Congress is a literal anti-Hindu party or not, we have no right to comment on it. But one thing is sure that Congress has an image of an anti-Hindu in the public.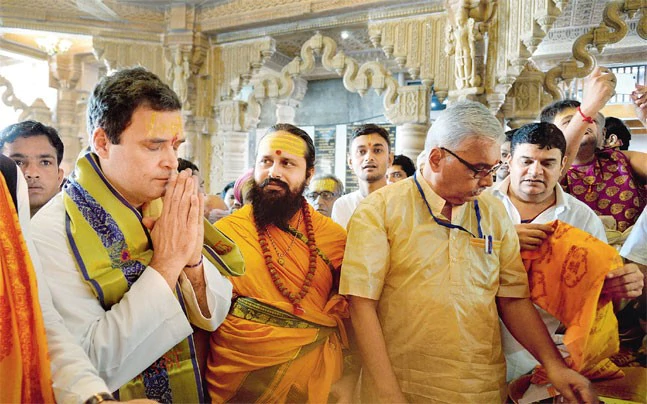 Because of which the vote bank of a big community went away from the hands of the Congress. And this is the reason that before the year 2014, people have never seen Congress President Rahul Gandhi going to any temple or pilgrimage, but he has visited many temples in the past few times. Consequently, his Mansarovar Yatra is also to be seen in connection with the Lok Sabha elections.
We cannot blame BJP or any other party for it because it is Congress who has suddenly started doing pro-Hindu activities. They could have to go with the flow but they themselves are trying to change their image and giving a chance to question them.
Why does Congress want To Change Its Image?
Rahul Gandhi Mansarovar visit also raises the question of why the Congress wants to change its image? People consider Congress as the biggest party, a party which belongs to the legends of Indian history such as Mahatma Gandhi, Subhash Chandra Bose, Sardar Vallabh Bhai Patel, Pandit Jawaharlal Nehru, Rajendra Prasad. These legends of Congress are themselves a symbol of unity in diversity then why the same party fighting for its existence today? Can we consider the current leadership responsible for this?