Indian Taboo Practices – The below taboo practices carried out in our country will shock you.
Indian Taboo Practices –
Muria Tribes in Chhattisgarh:
The Adivasi tribe of Chhattisgarh called 'Muria' has a very strange practice of doing it. Yes all those corrupt minds out there, I am also talking of the same thing.
Sex – a word that is considered to be taboo in our country is a practice in this tribe. Not a very healthy way of practising though.
According to their custom young  girls and boys are kept in close proximity in dormitories. They are supposed to engage in sex. The disturbing part here is that in some cases they aren't supposed to be emotionally attached to their partners and the girls are supposed to have sex with multiple partners.
These dormitories are called 'ghotul'.
Sleeping with the same person for several nights can even lead to punishments.
According to reports pregnancy is avoided by the community's own version of contraceptive – consuming locally brewed liquor.
Just in case a child is born then it seems the entire village adopts the baby as no one knows who the father is.
Pre-marital sex with cousins (first cousin) is common.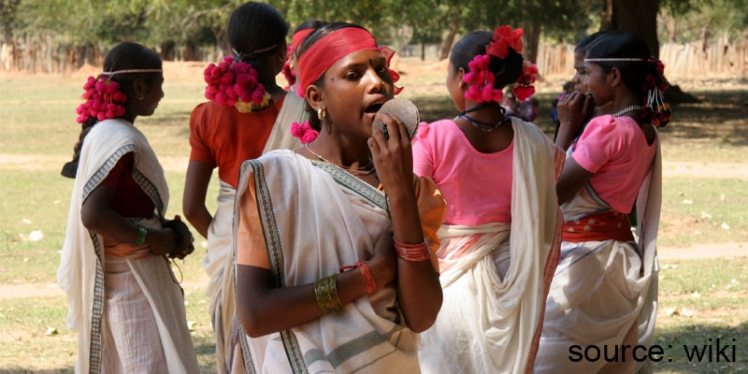 Flagellation during Muharram
Muharram marks 'matam' or the mourning of the death of Imam Hussein ibn Ali, the grandson of Prophet Muhammad and a Shia Imam, was killed in the Battle of Karbala.
The process of mourning is quite dangerous though. They beat themselves or even hurt themselves with knives, blades, swords, etc.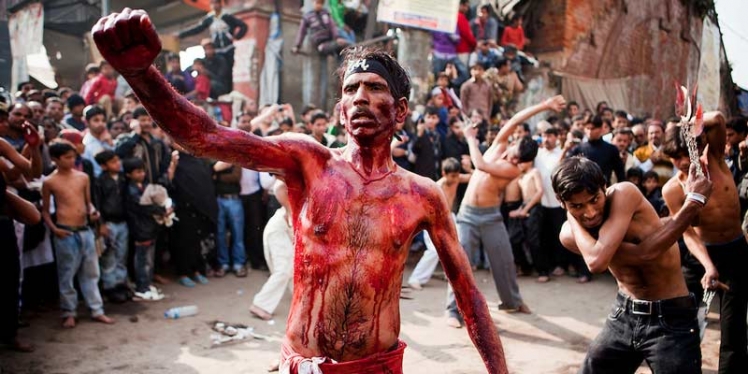 Even children are included in this entire practice.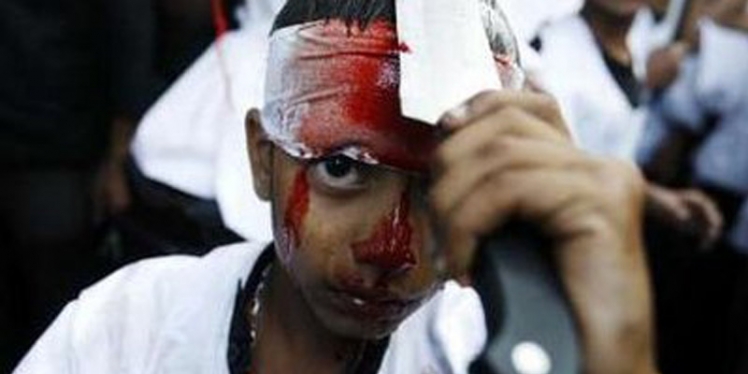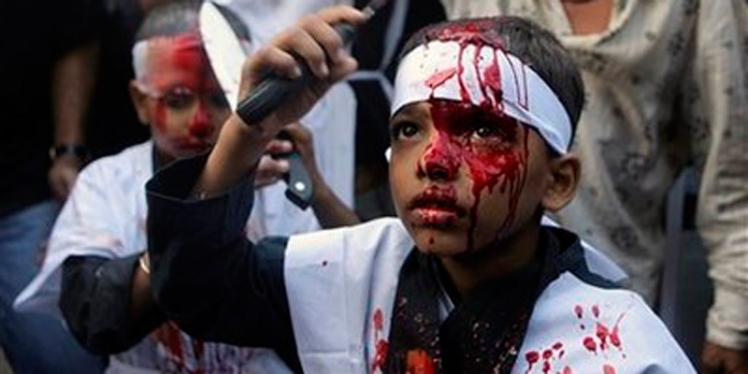 Recently reports of the Bombay High Court taking a stand against this practice of self-flagellation that involves participation of children was taken to stop the atrocities on them in the name of 'matam'.
This displeased the Shia community and as per reports they are to oppose the PIL.
Aghori Babas:
They are usually found in the cremation places. They do the tantric rights and indulge in cannibalism. As per reports they make animals and human sacrifices.
During the Ambubachi (Ambubashi) mela in Kamakhya temple, Guwahati you would find several Aghoris coming there to perform their traditional tantric practices to please the Goddess.
They roam around naked also, use a human skull for begging and even feed on human corpses.
Watch the below video to get a glimpse on the kind of puja (rituals) performed by these tantric babas and also how one of them even admits to cannibalism.
They call themselves worshippers of Lord Shiva.
On December, 2013 The Maharashtra Prevention and Eradication of Human Sacrifice and other Inhuman, Evil and Aghori Practices and Black Magic Act was passed.
As per this Act, it is criminal to perform black magic, human sacrifices, etc.
Female Genital Mutilation:
National Award Winner Priya Goswami's documentary 'A Pinch Of Skin' shows this practice carried out secretly in India.
The Dawoodi Bohra Community in the country practice this horrendous tradition called 'khatna' in females wherein they remove the clitoris.
These practices carried out either openly or secretly mark the harsh customs of our country. Religion or traditions are supposed to enrich a community or a society but if they are creating scary regressive repercussions then it is a dangerous case for our country.
These are Indian Taboo Practices – Tomorrow we would come up with more such cultural norms that are practiced in the country and somehow we all have become obliviant to these traditions.