The gay community or LGBT community both were considered to be against nature and religion. Sufferers were those who had been unknowingly growing up to be part of a community, the society and religion were against it. The changes and revolution brought new light and hope of surviving better when voices were raised against their human and equal rights. One of the young voices was of Harish Iyer, an activist who still works against all the odds in society.Born in West Bengal, 1979 Harish Iyer graduated from the SVKM NMIMs, Mumbai. His work and responsibility towards society are known and it is the reason for his popularity.
 His contribution against child and women abuse, violence, equal rights for transgender and the LGBT community is undefinable. Over years, he had participated in awareness campaigns to bring a change in the thoughts of society and engage to a better cause and humanity.
Harish Iyer is one of the equal rights activists who worked for decriminalizing the most cursed relationship of homosexuality. Dedication towards humanity and his approach to changing society set him to apply for a 377 case. Therefore it was in 2018 he was appointed to express his thoughts and speak on his allegations towards the challenges faced by the community.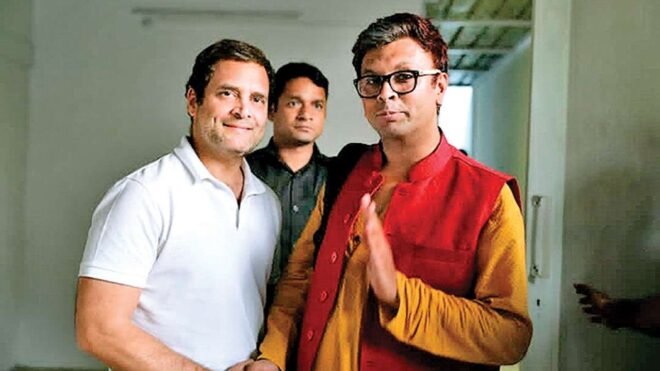 Harish Iyer, activist and his voice on behalf of Sufferers
Lots of people were hesitant to speak their minds. They were suffering from the pressure of society, moving against their wills. Hiding their nature and behavior was a part of their stress and harshness. But Harish Iyer is one of the people who had spoken against the pressure which they have to face being a transgender or any LGBT.
It is when speaking about rights he mentioned the necessity of having non-heterogeneous people in politics. He said that "Political parties do not have non-heterogeneous people in the party. This is why people like me must join politics to make their space. As there is no one to express our genuine viewpoints".
While mentioning child abuse, he also recollected the incident he was abused when he was a kid. He said, "I was 7 years only when I was first abused by a male relative and it continued for the next 11 years".
Harish Iyer Real-Life Story Inspired Movies
His life is an open book as Harish Iyer is no longer hidden. It has given courage to many introverts who could hardly explain or were hesitant to speak about their truth. The truth relating to abuse or being gay, his strong approach towards truth gave voice and thoughts to many young ones.
"I Am" and "Amen" are two movies that were inspired by the real-life story of Harish Iyer. Both are based on child abuse that he had felt and can relate to many lives. Raising the voice of child abuse has given an idea to the parents and the caregivers about the issues that a child can face but cannot explain.
In present society many kids face child abuse, it can be at home or in school. Iyer's voice against child abuse irrespective of gender has brought a revolution to the society of India.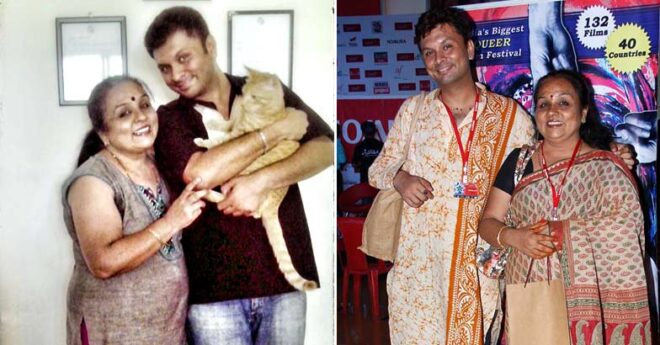 Activists Harish Iyer's Awards and Appreciation
Achievements of activist Harish Iyer's have been not only for working against child abuse and supporting LGBT. He worked for the rights of women, also worked for women empowerment. 
In 2016 he was awarded the Energising Bharat Award by BPCL. Apart from it, he was given the Zindagi Live Awards for extensive work against child abuse. 
Explaining the issues of child abuse and being gay has been a difficult task. It was then his determination to fight and revolt against all differences and problems brought a lot of struggles. His early life was not at all normal when there was a lot of suffering. His fear was intense that could not forget his early days of childhood. He said, "I started to fear men". 
He also said that "at a time while fighting with the mind and the society I decided to commit suicide". But he was able to survive, which was the turning point in his life. Iyer found a mission to survive and fight for those people who are tired of fighting against the dual existence and child abuses. 
Masculine Appearance and Feminine approach
Defining and pointing out the problems of those kids or people who do appear to be male, possesses masculine features but their approaches are female. Mentally they are not able to accept themselves as male when they are comfortable behaving like a female. He also pointed out the problems they have to face at their workplace or a place of education. 
He said, "Such people cannot succeed at their place of work. As they are abused and bullied". Raising the voice against discrimination is now no longer based only among genders and castes but also on LGBT and transgenders. 
Harish Iyer is one of the top supporters and influencers of India's Lesbian and gay community. He ranks among the top seven people on the list. Apart from being an activist, he loves to write columns and travel.
He is carefree and honest to accept his feminine nature through the beginning of his life was messy and filled with hardships. But his strength to express his mind out and prove his thoughts explaining that nothing is against nature has given him and others freedom to survive. Reducing the unfolded crimes and abuses boosting the society with new light and images of truth.