Ways To Celebrate Independence Day –
Happy 71st Independence Day!
On this auspicious day, what are you planning to do? Posting pictures on the internet to show that you're HAPPY that India got its independence on 15th August, 1947 i.e. 71 years ago? What are your plans to celebrate it? No doubt, we will proudly salute our Indian army for protecting our country.
We will also sing our National Anthem with enthusiasm, right? Our National Anthem "Jana Gana Mana Adhinaayak Jai Hai, Bharat Bhagya Vidhata…will once again make us A PROUD INDIAN.
But, the question is, what are you going to do to ENJOY THIS FREEDOM? Just in case, you haven't figured it out then don't worry anymore. Here, I've compiled a list that'll give you an idea on how to celebrate our 71st INDEPENDENCE DAY PROUDLY. But, before that, let me remind you why "August 15" was chosen as Independence Day.
The British Parliament commanded Lord Mountbatten to transfer all the power to the Indian Leaders by June 30, 1948. But, if Mountbatten had waited until June, then no powers would've been left to transfer to the Indian Leaders. Thus, he decided to pre-pone the date to August 1947.
Now, choosing a particular date was quite tough. But, based on his inputs, the British Government presented the Indian bill on 4th July, 1947.
Later, British Lord Mountbatten decided to choose 15th and when he was asked about it, he said "The date I chose came out of the blue. I chose it in reply to a question. I was determined to show I was the master of the whole event. When they asked: had I set a date, I knew it had to be soon. I hadn't worked it out exactly then – I thought it had to be about August or September and then I went to the 15th of August. Why? Because it was the second anniversary of Japan's surrender."
Now, as we all know, Prime Minister Narendra Modi will be giving a speech this time too. People are suggesting him themes to address in his upcoming Independence Day speech.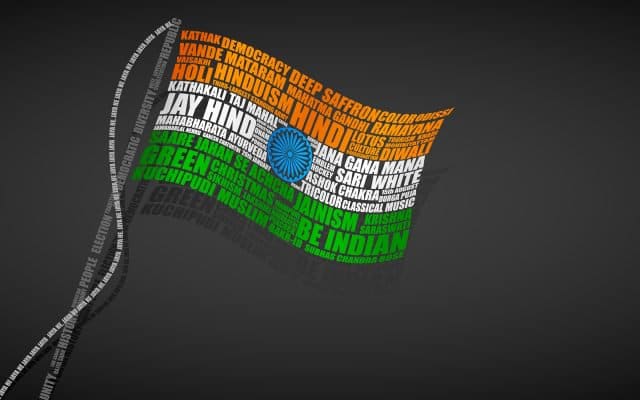 On the other end, here are some ways to celebrate our 71st Independence Day proudly.
This time, don't be boring. There's a way to show others that you're proud to be an Indian. Wear tri-colored clothes. There's a proud feeling that one gets when they wear something that shows love for our country. Enjoy your TUESDAY along with your friends and convince them to do the same.
Make sure to have this FUN – Fly a kite. Call out all your friends and enjoy this fun activity. There's no better feeling than enjoying the FREEDOM along with friends. So, do it and have FUN.
Bring everyone together and plan something out. Or, make sure to go a place where people are celebrating it with total FUN. Join 'em and enjoy the freedom to the fullest. I know, you enjoy a lot, but this time, do it with all the enthusiastic people around you. For e.g. there are shows i.e. singing and dancing, so join it.
The best thing is, to watch parade. There's no best feeling than attending parade. If possible, make sure to attend it.
Also, what if you can't attend the parade in Delhi? You can make it happen where you live. Gather people together, start singing songs and have maximum fun while doing it.
Why not go to an orphanage? Just think about it. Having FUN is not only about dancing and singing etc, there's more to it. You can celebrate it in a PEACEFUL way as well. Go to the orphanage and make their day special.
Most importantly, while wearing the flag, don't wear with an intention to show-off. Plus, wherever you see the flags on the ground, pick that up.
Independence Day is not just about celebrating it with your friends. You can spend time watching an Independence Day movie with your family as well.
When it comes to sharing pictures on Social Media account, this time, share your thoughts on Independence Day and let others read it.
This was all about the ways to celebrate Independence Day. JAI HIND!