When mom visits after marriage – Indian moms are rather ruthless about asserting right on their children even after marriage.
They always had the alibi to reprimand us and teach us the values of life, cleanliness, respecting the elders in stifling proportions, and especially bringing above 90 percent marks in the boards so as to exorcise the demon next door called Sharmaji whose son always makes his parents proud with his marks and Sharmaji can't stop gushing over him. So, the bottom line is every Indian parent wants to breed a Sundar Pichai in each homes and they just can't keep calm about finding faults.
When we grow up, pat comes the marriageable age (the danger period starts from 21 years) and Indian mothers are left in cold sweat how their 'Sweetu's and "Laadla's will shoulder the 'enormous' responsibility and here under the things that would happen when they visit you in your love-nest:
When mom visits after marriage –
1 – She will dig out an abandoned sock from your sofa:
So you just sat down in the sofa watching the match after being back from office and got rid of your shoes there. Thanks to the Baai that those shoes now proudly glisten from the shoe rack but the other sock from the pair disappeared in thin air only to be found by mom later when she starts to dust it. She looks at you in dismay and you blatantly pass the blame on your spouse!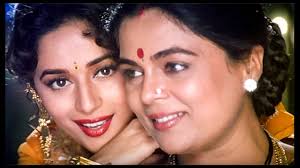 2 – She wreaks havoc on your diet:
Forget surviving on sprouts and yogurt that mom is here now. She seems to have taken life by the tail when she enters the kitchen and dishes out delicacies from Paneer Butter Masala to Mutton Biryani . Well, when the aroma itself creates the hunger pangs how can you not eat? This is how moms adulate!.. err… manipulate with the aroma.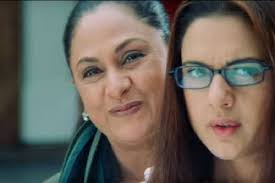 3 – You land up embarrassed sometimes, ahem!
So, she wanted a pen and you are used to laptops and smartphones so you had to ransack all your drawers for a pen only to be exposed to packets of condoms that you have stacked up as emergency stock. She leaves the room disappointed that she is not going to meet her naati anytime soon.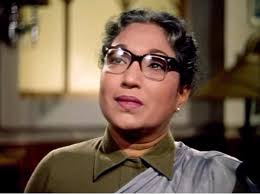 4 – She makes sure your Baai is value for money:
So, you wanted to go for a movie and left mom to the baai's care and on your return you find that the Baai needs intensive care because mom made her doubly clean the house with almost stopwatch on. Your hand reaches your ears before the Baai seeing her gasp for breath.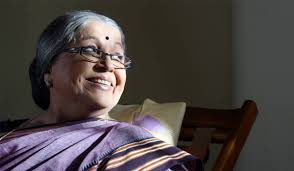 5 – She takes a class about family planning:
The planning of family itself didn't exist for you a few months ago before marriage now she is giving you a mighty goal about family planning. You end up leafing through internet if there is a rulebook of family planning to draw inspiration from.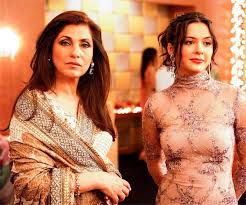 When mom visits after marriage – Moms will never learn to chill. But who can loathe moms now that they are so loveable? We are sure the above pointers had reminded of your mom too.