Bollywood performances are sometimes plastic, well most of the times. They channel a lot of efforts to make it look believable but they end up being super dud. Kissing is a fairly intimate affair and to pull that off as if effortless on screen is a big thing that actors are tasked with. Especially when the cameras are pointed at you and the director is barking instructions. Hilariously, some kisses that are portrayed on screen become clumsy at its best and all efforts go in vain to make it appear real. On screen kisses were not as prevalent in the times of dancing around the trees, but we have come a long way and let's face it, we are ought to do a lot better:
Amir Khan and Katrina Kaif in Dhoom 3:
Amir can be a perfectionist as far as his on-screen performances are concerned because he does his research alright and puts his mind and soul in the matter, but when it comes to kissing, he has jagged edges to smooth. We are saying this in reference to the liplock in Dhoom 3 with Katrina Kaif here he looked like someone held a gun on his forehead to make him do this.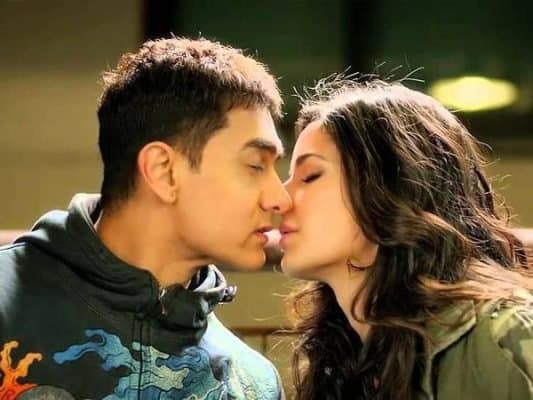 Shah Rukh Khan and Katrina Kaif in Jab Tak Hai Jaan:
We thought this would be so fun to watch this first on-screen pairing kiss in reel but our dreams shattered into pieces when the reality struck so bad. We can certainly say that this was no fun to watch.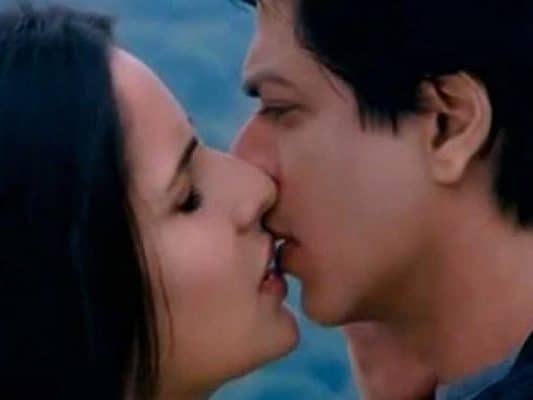 Kareena Kapoor Khan and Akshay Kumar in Kambakht Ishq:
It seemed like Bebo was all reluctant when Akshay just forced himself upon her. Of course, it goes without saying that this was painful to watch.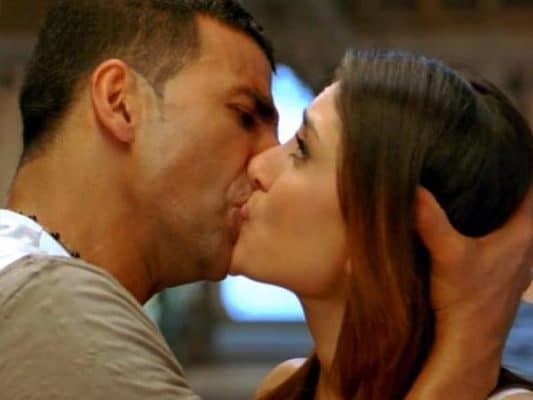 Uday Chopra and Tannisha Mukherjee in Neal and Nikki:
Well, this scene was so cringe-worthy that we wanted to cover our faces immediately. That made us feel squeamish and you would just want to dig a hole and sit there forever if anybody offered you to revisit the scene.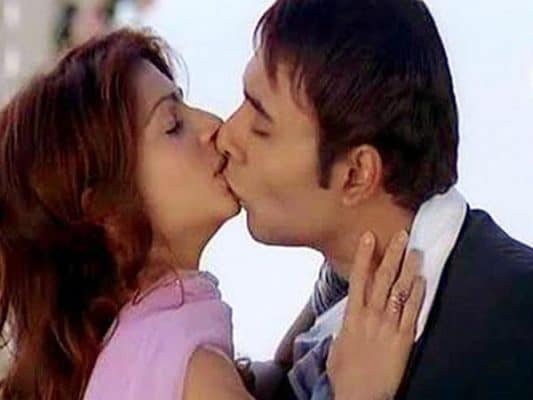 Sradhha Kapoor and Arjun Kapoor in Half Girlfriend:
I guess you remember what we were told to do when something inappropriate popped up in the screen? cover the eyes right? We are afraid you will feel like taking that leaf out from your childhood days again after seeing Sradhha and Arjun Kapoor kiss on screen.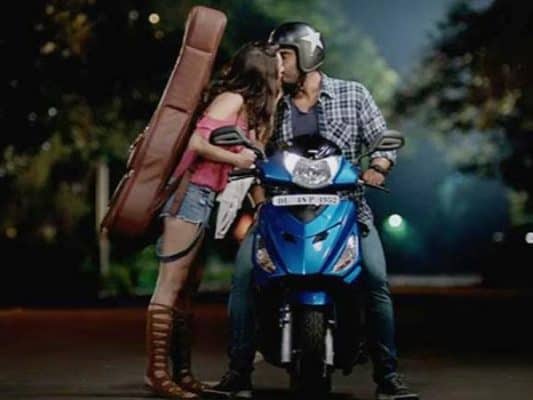 Well, as there is nothing could be done to reverse that awkwardness, we better keep blindfolds handy while watching those movies and wear it when need be.