Internet trolled Gautam Gambhir – Remember how Anushka Sharma was targeted when Virat Kohli's performance was going south and India lost the semi-final match to Australia in T20?
Then again, she is recently trolled for Virat's poor performance in India-South Africa test series. We wonder how people derive pleasure from someone else's expense. Why they just can't let them be? And now Gautam Gambhir is being fiercely trolled.
Find out why Internet trolled Gautam Gambhir below:
Gautam Gambhir has been dumped by KKR irrespective of being their most consistent player and a good skipper. In his tenure only, KKR won the titles in 2012 and 2014. But Indian Cricket fans are not always solicitous towards the ones who are discarded by the franchise. No wonder, a seasoned player like Gautam Gambhir too has become the butt of all jokes recently. As soon as the news broke in the internet, people worked their creative merits to come up with memes and jokes about him and here are the examples:
A guy shared a candid picture of Gambhir and Shah Rukh Khan and borrowed a caption from Shah Rukh's movie to take a sarcastic jibe. This dialogue is an iconic one from the movie 'Kuch Kuch Hota Hai'
Check the picture here: Internet trolled Gautam Gambhir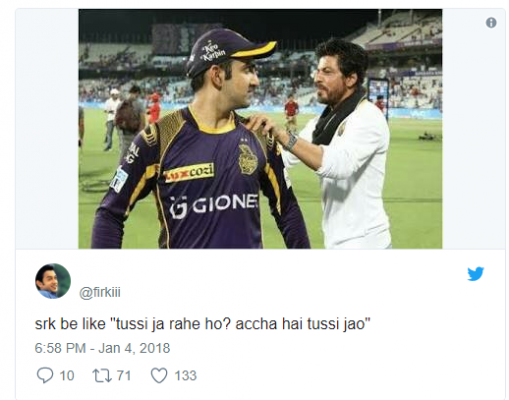 Another guy shared a picture of an angry Ravi Shashtri to symbolize the collective anger of Gautam Gambhir fans and that was hilarious. You've got to check the picture here: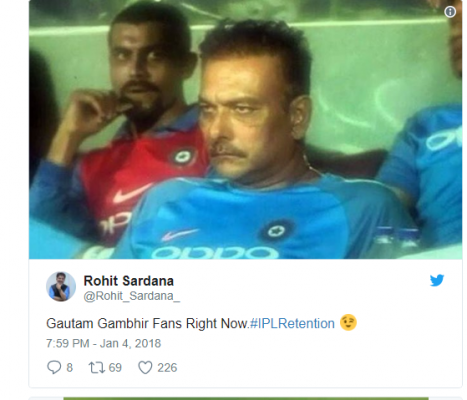 Then there is this guy who shared a picture of Gautam Gambhir wearing a Nokia KKR Jersey and left it upon us to read between the lines. Here is the picture: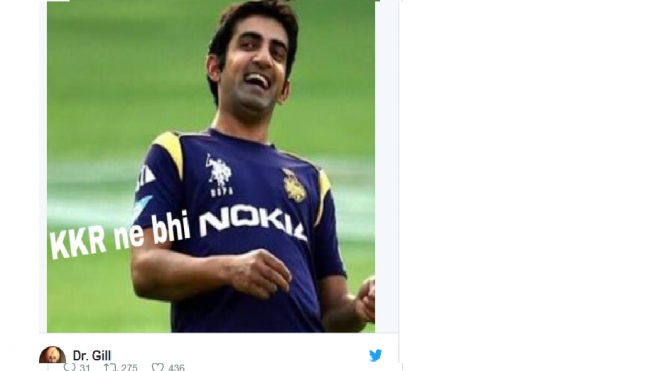 Well, this one is the meanest of all, check out below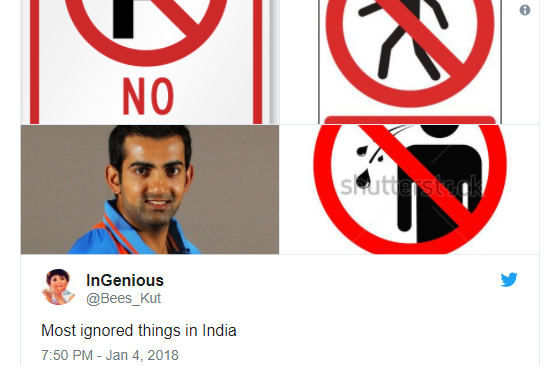 This is just mercilessly brutal. Noooooooo!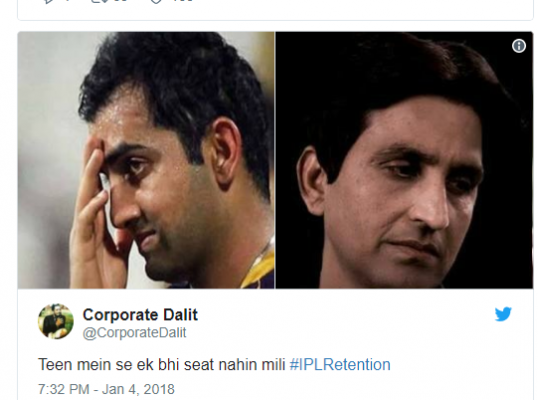 This guy just face-swapped Gambhir with Ranbir Kapoor and we can't stop laughing.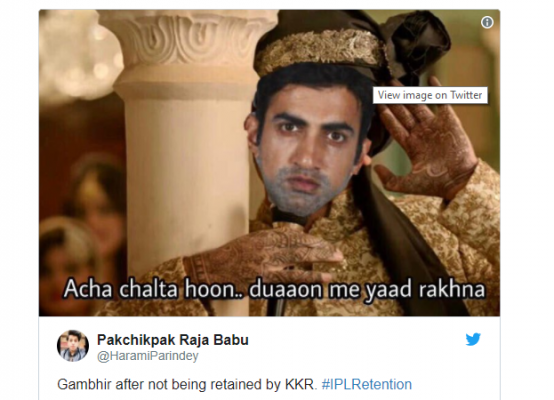 Then there is this mean guy who picked up inspiration from the daily commuters' dialect and came up with this masterpiece. Check out the picture below: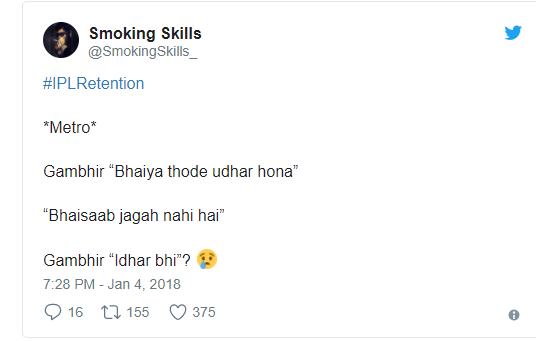 This is how Internet trolled Gautam Gambhir – Twitter is always on the prowl for opportunities to troll someone, no matter if he is a seasoned actor, politician or a player. In a time and age when internet has become a common platform to reach out to the larger masses, such mindless trolls surface.