Cats Posed As Girls: Look at these cats and analyze for some time.
Aren't they duplicating a pose of a girl? Australian creative freelancer Rachael Aslett and advertises Hurly-Burly came up with similar photos where cats posed as girls.
Let me tell you, cats were able to do is more attractively than girls.
Have a check here at some of the hilarious photos of cats posed as girls.
Cats posed as girls –
You will die laughing hard at this picture.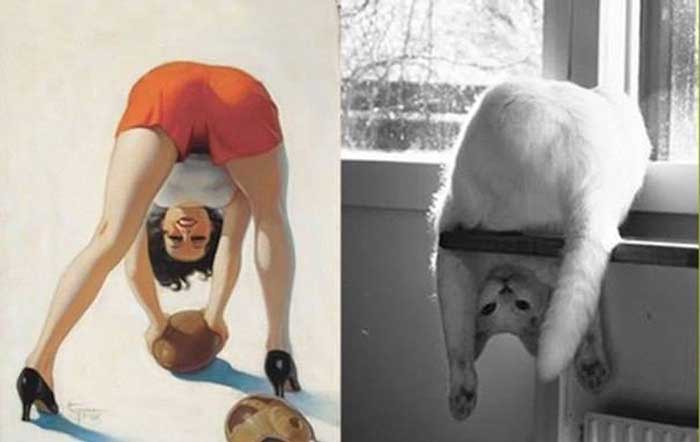 This sexy cat is trying to seduce you.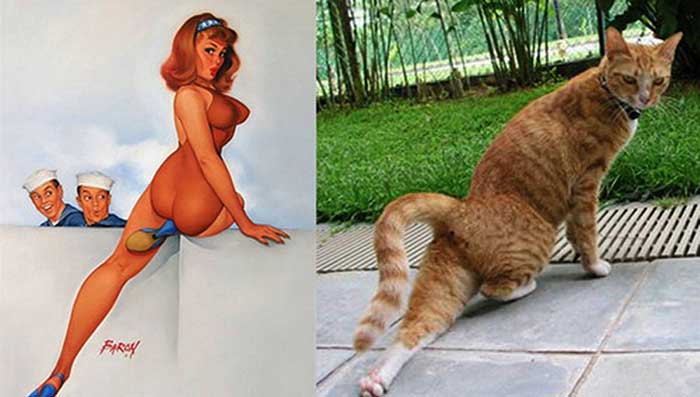 Look at this crazy cat trying to duplicate a pin-up model.

The results are hilarious!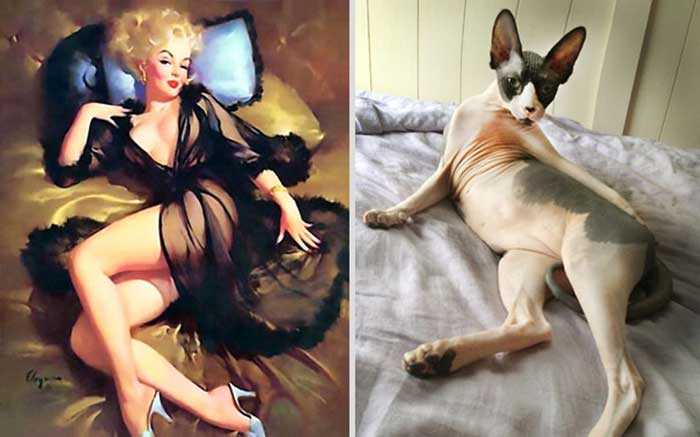 This cute cat nailed it with her innocent looks!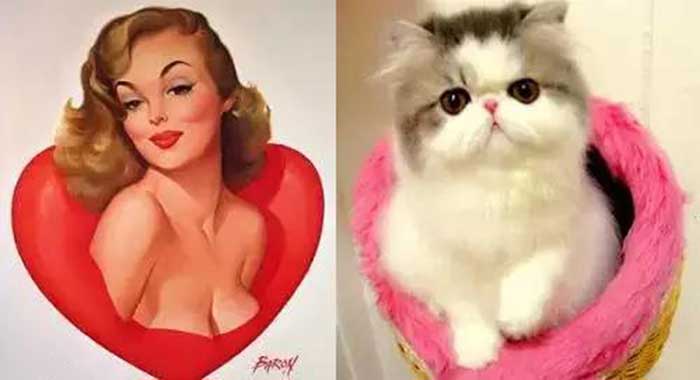 What would you say about this playful cat?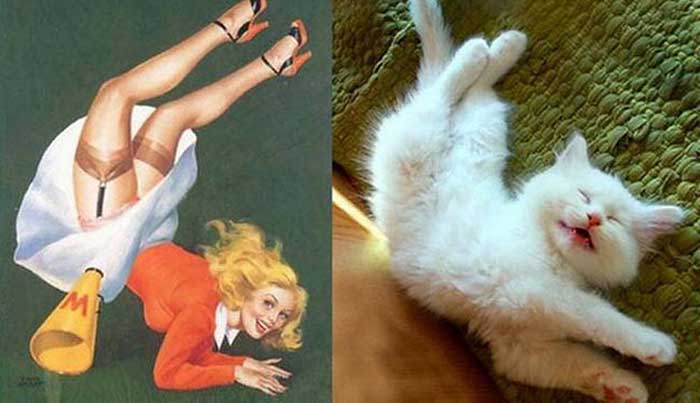 This photo is the master of all.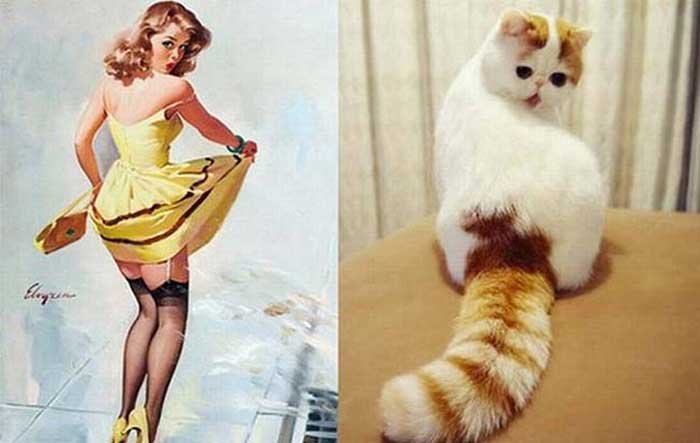 Miss Lady, the cat is doing better than you.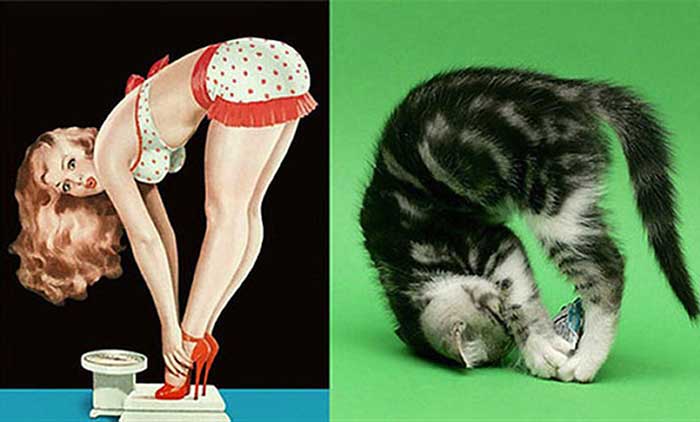 Exact duplicate!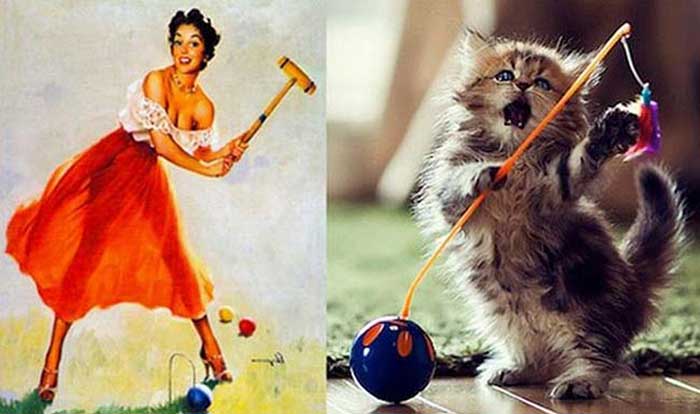 I'm sure this will leave you laughing hard.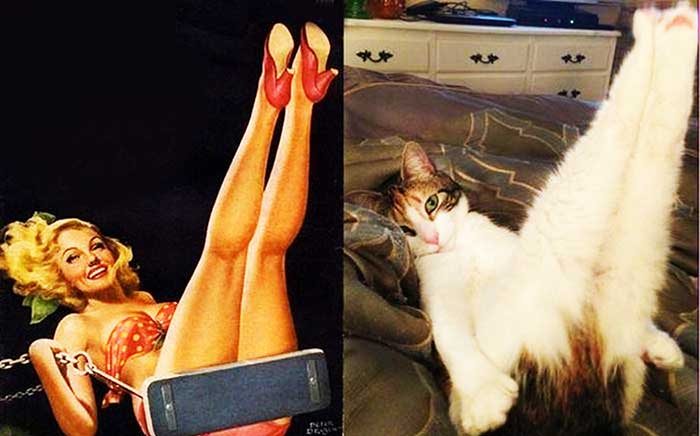 After looking at these images, all I could say is LOL! These cats and their duplication with Pin-up girls are just hilarious.