Bollywood sequels are becoming a rage and they are well accepted amidst the ardent movie buffs!
Yet, some of them fail to make a mark, as somehow the plot, the characters or the backdrops seem to lose the charm in the sequels. If not that, the sequels sometimes appear so predictable and a rerun of the prequels, without much to offer on the plate! Just imagine that you have to endure Dhoom – 5 or Krrish – 6? A death by a movie, I would call it!
But, there are certain titles that enthralled us as the viewers, delivering a huge entertainment quotient, while binding us to the characters.
We became a part of the story, and lived it like our own. And when the movie reaches its end, we found ourselves throbbing for more.
Such are the titles that definitely need a continuation in a perfectly timed and skilfully crafted sequel.
Here, I am going to talk about 6 Bollywood movie sequels we are eagerly waiting for! 
English Vinglish – 2012
We all remember this one so vividly even after 3 years of its release. The movie touched our hearts and Sridevi, in her comeback performance, proved, that she was never gone! English Vinglish emerged as an Indian comedy-drama film, written and directed by Gauri Shinde. The film's narrative revolves around a housewife who enrolls in an English-speaking course in an alien city like New York, to stop her husband and daughter mocking her lack of English skills, and gains immense self-respect in the process. The protagonist, played by Sridevi, was inspired by Shinde's mother. Before its theatrical release, English Vinglish was premiered at the 2012 Toronto International Film Festival, where both the film and Sridevi's performance received amazing response. Several critics hailed it as a "must watch film". Soon after its release, the film was declared a hit in India and overseas. Adorable Shashi Godbole (Sridevi) is wanted back again, in her new avatar, winning the hearts again!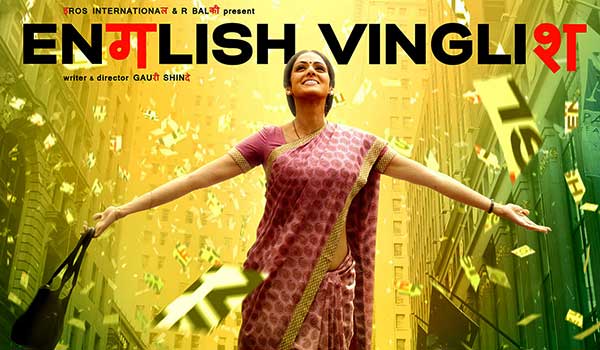 Special 26  (Special Chabbis) – 2013 
This one is on my list simply because of its brilliant plot and a well crafted screenplay fiercely presented by some of the ace actors of the industry. Directed by Neeraj Pandey, it housed Akshay Kumar in the lead role with magnanimous performers Manoj Bajpayee and Anupam Kher in supporting cast, accompanied by Kajal Aggarwal, Jimmy Shergill and Divya Dutta. The film is inspired by the 1987 Opera House heist where a group posing as the Central Bureau of Investigation (CBI) officers executed a conned income tax raid on the jeweller in Mumbai. Special 26 came  to a widespread critical acclaim and was regarded as one of the best films of 2013. And as an intrigued audience, I loved the intricately crafted characters of Ajay (Akshay Kumar), P.K. Sharma (Anupam Kher), CBI Officer Wasim Khan (Manoj Bajpayee), and Sub-inspector Ranveer Singh (Jimmy Shergill). The story was so intense, it kept the viewers glued to it to know the end result. And the suspense created so neatly, blew the minds at the end. I would definitely love to see the con team weaving another con and making through it with elan.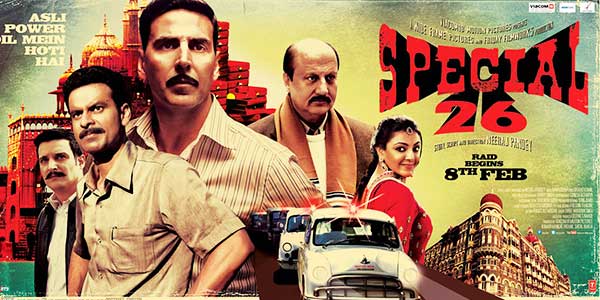 Yeh Jawaani Hai Deewani – 2013 
And then came this crazy riot of the sorts which most certainly deserves a sequel. Yeh Jawaani Hai Deewani is a 2013 Indian coming-of-age romantic comedy film, directed by Ayan Mukerji and produced by Karan Johar, it stars the cute couple of all times, Deepika Padukone and Ranbir Kapoor in lead roles. Kalki Koechlin and Aditya Roy Kapur played supporting roles. This one helluva movie received some critical acclaim and was a huge box office success. Yeh Jawaani Hai Deewani has become the eleventh highest grossing Bollywood film of all time in India and worldwide. It is also the tenth highest grossing Bollywood film in overseas markets. Apart from the business stats, the film itself is so binding for young and not-so-young alike! The friendships, the crazy holidaying, the underlying romance, the nip-of-it love and the excruciating heartbreaks! The icing on the cake was the "all lived happily ever after" ending to it. I really want to see a re-union of the gang, with another roller-coaster plot to it!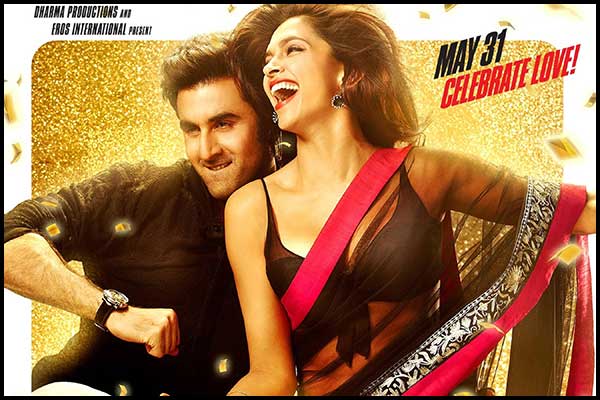 Queen – 2014 
This one, you all would agree with me, must have a sequel! The blockbuster of the year and one of the superlative lead role performances we witnessed Kangna Ranaut in, this movie stole our hearts, and how! Directed by Vikas Bahl, and produced by Anurag Kashyap, Queen appeared as a comedy drama in the year 2014 and swept almost all Best Film and Best Actress awards for the year including Filmfare and National Film Awards. In the character of Rani, an under-confident Punjabi girl from New Delhi, who embarks on her honeymoon to Paris and Amsterdam all by herself after her fiancé calls off their wedding, and returns a completely changed, confident girl, Kangana was phenomenal! I want to see this confident girl living a different life altogether, intact in her earthy demeanour, yet in a different story to her, this time maybe romancing the man of her dreams. Don't you?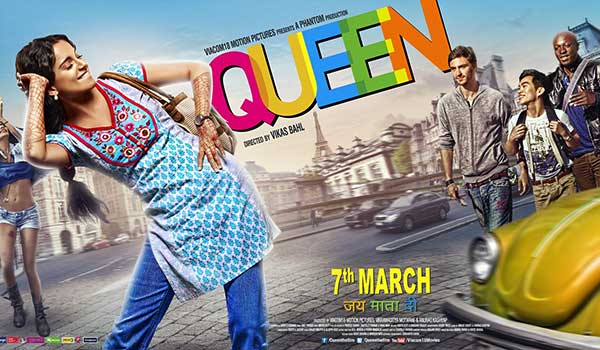 PK – 2014 
The highest-grossing Indian film of all time, PK also ranks as the 70th highest grossing film of 2014 worldwide. It was the first Indian film to gross INR 7 billion worldwide. It was also the first Indian film to gross US$100 million (Rs 630 crore) worldwide. That's the magic of perfectionist Aamir Khan, in the ace direction of Rajkumar Hirani! A satirical science fiction comedy, brilliantly penned down by Abhijat Joshi, it stars Aamir Khan in the title role with Anushka Sharma, Sushant Singh Rajput, Boman Irani, Saurabh Shukla, and Sanjay Dutt in the superlative supporting cast. It tells the story of an alien who comes to Earth on a research mission and loses his tool for the way back. In the finding process, he befriends a television journalist and questions religious dogmas and superstitions. The movie stirred up quite a lot, delivering much more than just the entertainment quotient. In the last scene of the movie, PK (Aamir Khan) is shown ushering another set of aliens onto earth, with a glimpse of Ranbir Kapoor, shown as an alien. Any sequel ideas, cooking in  your mind?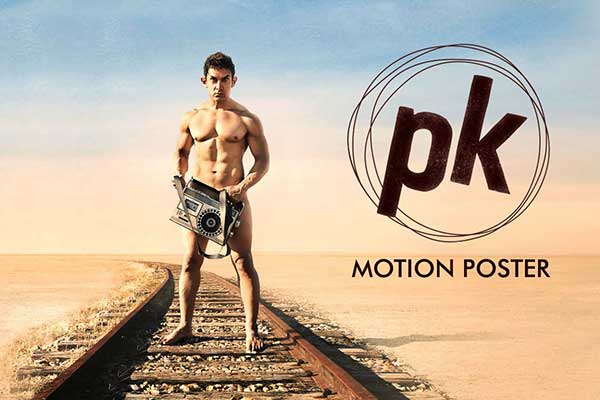 Bajrangi Bhaijaan – 2015 
A one of its kind Salman Khan starrer flick, this one for sure is the show stealer for the current  year 2015 till now! Sallu Bhai swept the entire cake with this remarkable canvas, set in the magnificent Kashmir backdrop. Directed by Kabir Khan and scripted by V. Vijayendra Prasad, the film has been produced by Salman Khan and Rockline Venkatesh. It features Salman Khan, baby Harshaali Malhotra, Kareena Kapoor and Nawazuddin Siddiqui in lead roles. Bajrangi Bhaijaan has emerged as Salman Khan's biggest hit to date, breaking more than a few box office records in India and abroad. It has become the fastest pacing Hindi film to gross Rs1 billion net domestically and is currently the second highest-grossing Bollywood film of all time in India and second highest-grossing Bollywood film of all time in international markets. It is also the third Indian film and second Hindi film to net Rs 3 billion in India and the second Indian film to gross Rs 6 billion worldwide. Declared as an All Time Blockbuster by Box office India, the film crossed 3.5 crore viewers which makes it the most watched Indian film ever since Gadar: Ek Prem Katha in 2001 and beating PK, 3 Idiots, Dhoom 3 and Kabhi Khushi Kabhi Gham. Well, more than anything else I would love to watch Bajrangi (Sallu Bhai) in a different set of touching yet poignant antics, even if it comes with a different backdrop all together. And, If we get to see cutely adorable Shahida (Harshali Malhotra), that would be like a bonus feast.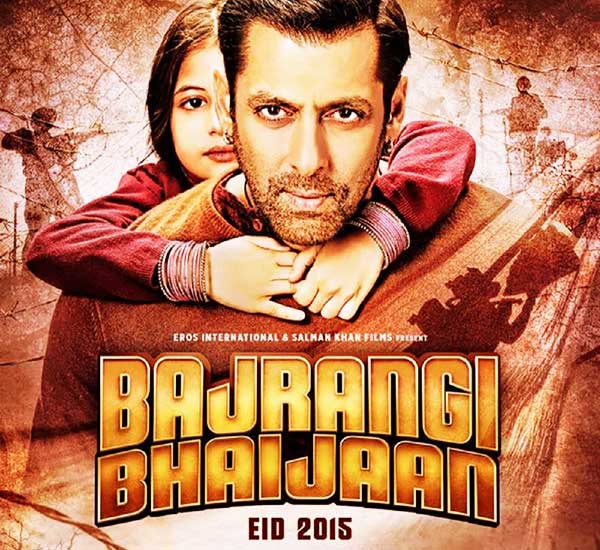 With this I complete my list of sequels that I really wish to watch and am eagerly waiting for. Hope, some of the ace film makers listed above, read my plea and get down to work.
Don't you want that too?