Lady Gaga has never failed to amaze us with her out of the world outfits and surprising make ups.
Nobody in the entertainment industry and fashion world has ever been able to beat her style and looks. She is the master of her own looks and styling.
Have a look at some of the Weirdest Lady Gaga looks that she carried with utmost confidence.
1 – The diva carried this so called outfit in Paris, France. She looked more like an alien rather than a human. It seems that now Earthly fashion industry cannot fulfil her choice of appearances.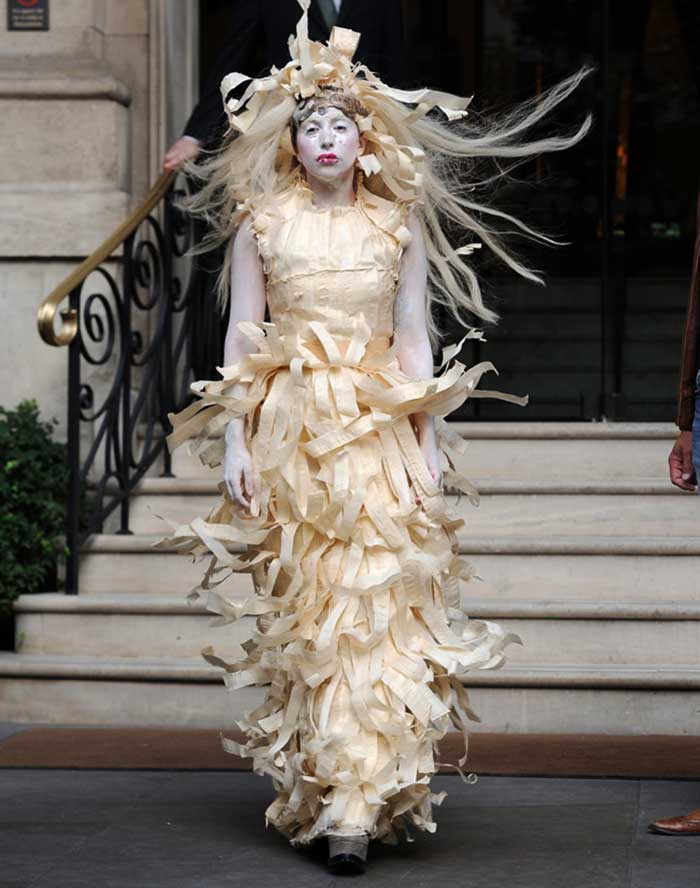 2 – Have the fabrics vanished from this planet? She actually wore this meat outfit to grab the attention of her fans. This is gross rather than striking.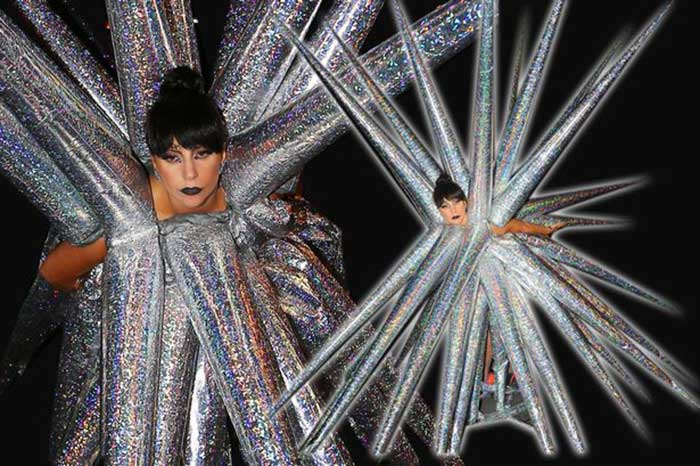 3 – No, you haven't seen a ghost here! It's Lady Gaga again in all white, even the skin this time. The ruffles and frills along with strange makeup are really scary.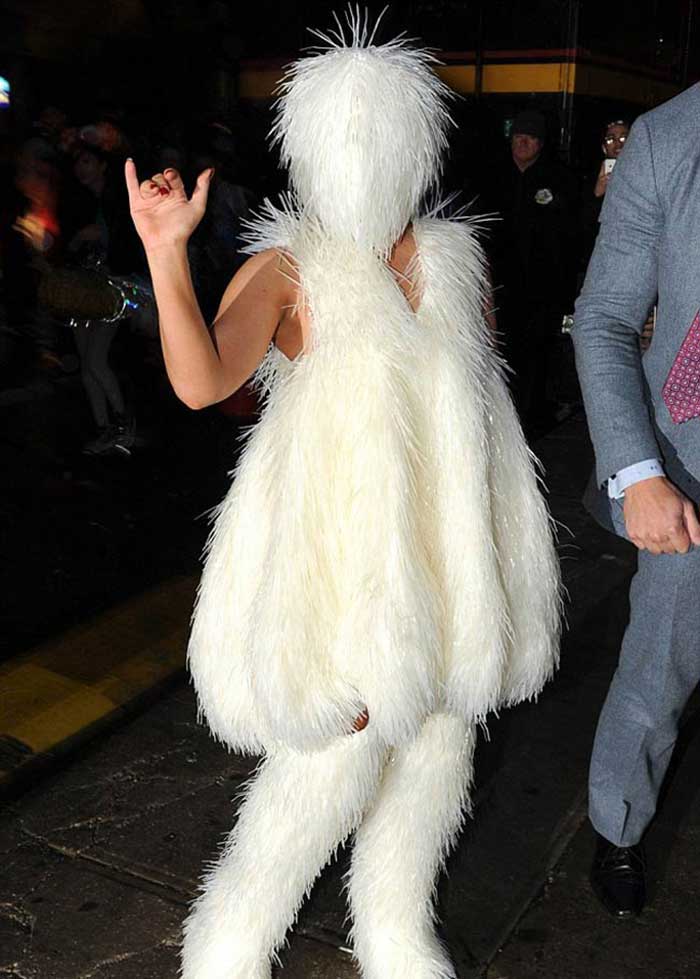 4 – Many of us are fond of bubbles but we don't actually wear them! This is what makes Lady Gaga unique and distinctive. She wears what she loves. She wore this outfit made of just plastic bubbles and played Piano beautifully.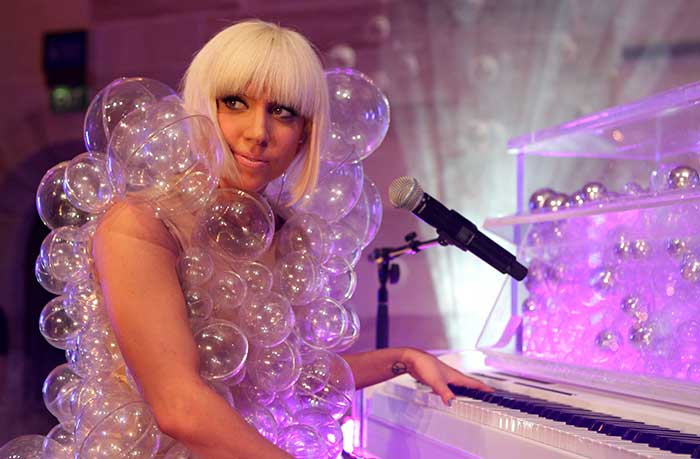 5 – This is one her dangerous looks here. It is a perfect Halloween outfit along with perfect scary makeup. She took this vintage collar idea and incorporated it in her clothing. The eye makeup especially is the essence of this look in red.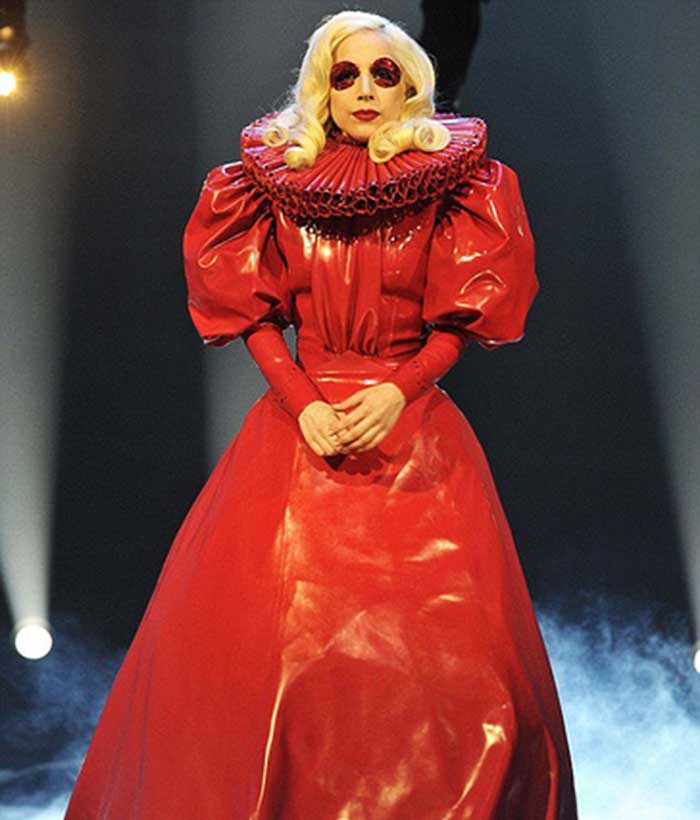 6 – It is a bit difficult to recognize our superstar here but the reports say it is definitely her. Nobody knows why she chose to stay in this fur hiding thing. She might be playing some sort of guessing game here and she literally wins. It looks like some kind of fancy dress competition where she is disguising as a bear.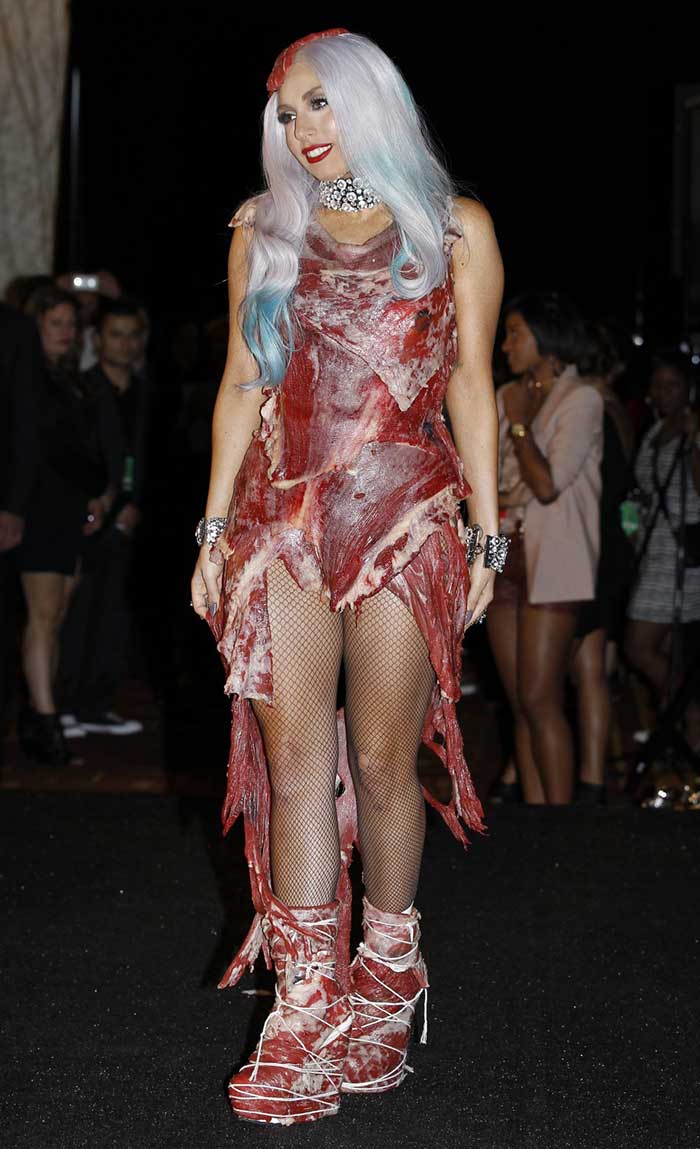 7 – Either she is coming all the way from another galaxy or she didn't find clothes on time and just wrapped around a silver foil! Sometimes her outfits are simply insane. She is loaded with money, obviously she could buy some expensive stuff for herself. But, this is what she chooses after all.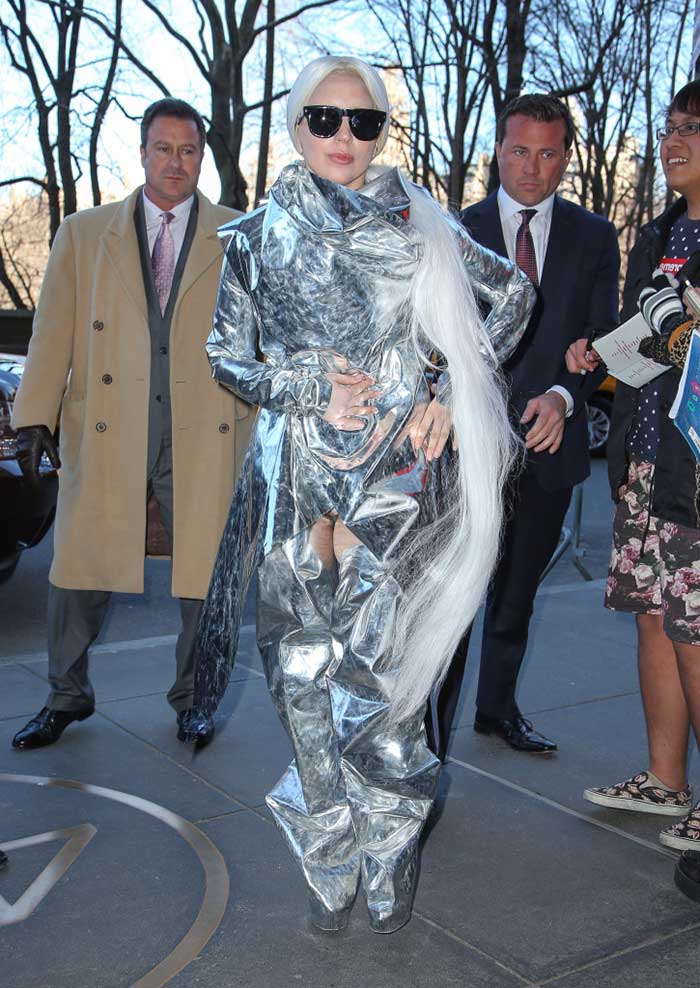 These are weirdest Lady Gaga looks – You can get inspired from her and try something of this sort but beware! Not everybody can pull it off like her. Her bold and weird clothing looks like it is just tailor made for her personality.