Justin Bieber And Hailey Baldwin – There has been a lot of buzzing around about the relationship status of Justin Bieber and Hailey Baldwin, people are going crazy to know whether Justin and Hailey are dating or not dating each other. Also, the recent pictures of Justin Bieber And Hailey Baldwin are spreading like fire in a jungle. Well! let us tell you that these are not usual pictures, both of them have been spotted kissing in public, so the buzz is pretty obvious.
Although it is not something new, their dating rumours sparked back in 2014 and now it is been years but people are still speculating on 'are they, aren't they'.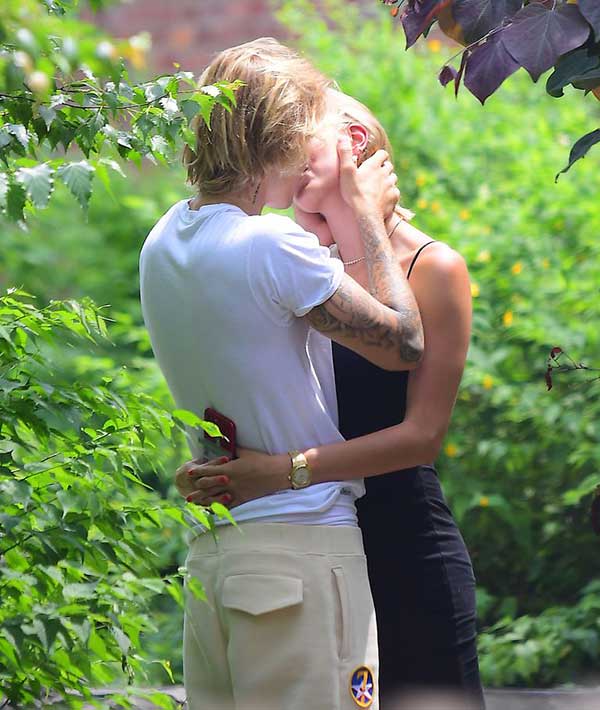 However, the two refreshers of industry denied about their relationship in 2016 but this time we have caught them red-handed and they have no way left to escape.
Yes, the couple was caught PDAing and kissing passionately in a garden in Brooklyn, NYC.
According to the pictures, Justin Bieber And Hailey Baldwin are standing in between a backdrop of trees where they locked their lips and had a passionate smooch. So it is clear that something serious is cooking up between them.
Bieber, 24, and Baldwin, 21, were seen so lost in each other that they didn't even bother about the paparazzi who caught them in their cameras.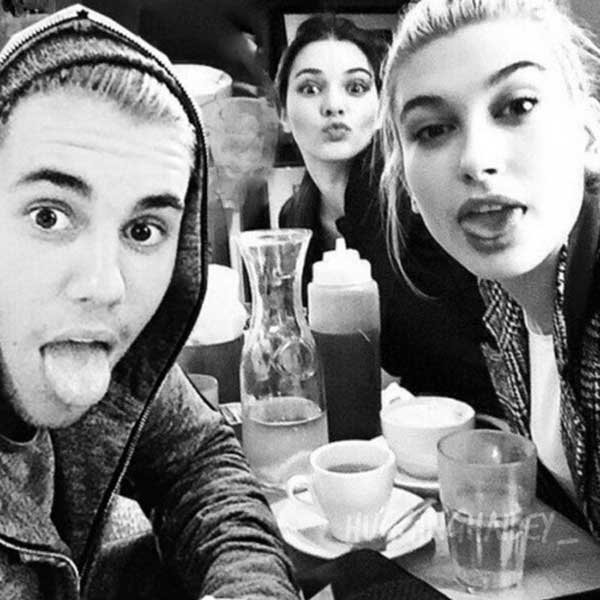 Reportedly, the couple enjoyed lunch at the new Dumbo House which was followed by a stroll around a local garden. According to the paparazzi, it was Hailey Baldwin who initiated the kiss and later it turned into a hot-short make out session.
According to a source, Justine and Hailey are casually dating. He says, "Justin and Hailey have always been into one another," the source said. "They dated in 2016 briefly, and the feelings never really went away." So, now they officially lighting up their feelings.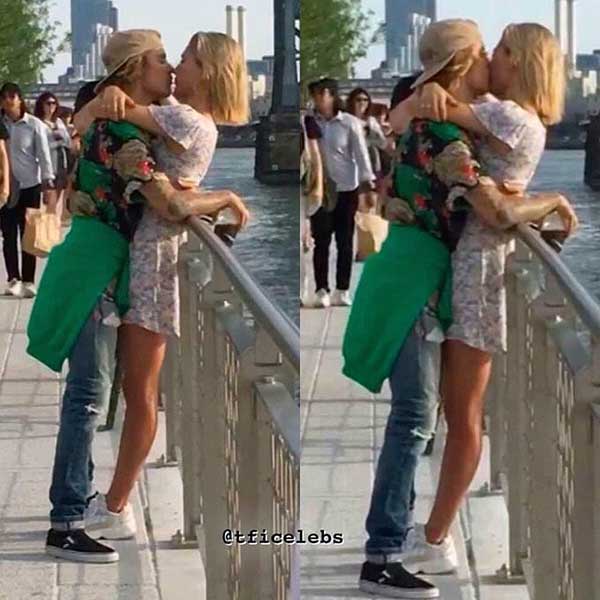 The source says, "They have a lot in common and connect deeply over their faith and relationship with God, things seem to be heating up as the two are spending more and more time together.
The couple seems so lost in each other. It is been a long time when their eyes met for the first time, it happened way back in 2009. Yes, the couple met in 2009 at the backstage of The Today Show.
However, they were just friends till 2014.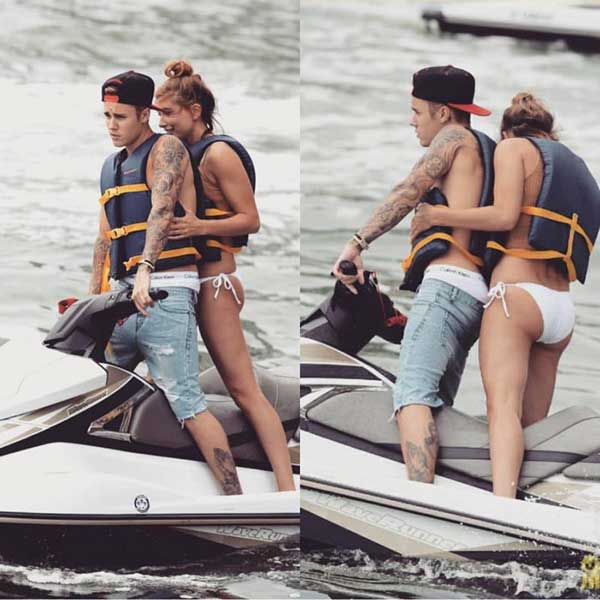 In 2014 Justin broke off with Selena Gomez and this was when Hailey Baldwin officially came into Justin's life and the two started spending quality time together. Since then the news of their relationship is heated up.
Even in an interview, Hailey Baldwin said "I've known him since I was young, and we've been good friends over the years. We've stayed close and there's nothing more than that."
Soon after this interview Justin came forward, posted a picture with her and stated  "People are crazy. I'm super single and this is my good friend you would know otherwise."
Despite that, the couple has always denied their relationship but there are various proofs, like the intimate pictures from their Miami vacations, where they were seen spending some intimate moments at the pool. And now finally these kissing pictures are irresistible.
Since the pictures of their PDAing are out Justin Bieber And Hailey Baldwin are left with no room for excuse.