The name of Mughal dynasty has been emblazoned in the pages of Indian history. From one of the eight wonders of the world, paintings, tombs, forts, monumentsto the shahi-pakwans all have a taste within. In the 17th century India Empress Nur Jahan was the most robust lady to immortalize her name and engrave it in the history of India.
Because of her courage, talent and intellect she has outshined the elite and common women of her time. She was born as Mehr un-Nisa and later on Mughal emperor Jehangir named her Nur Jahan (light of the world).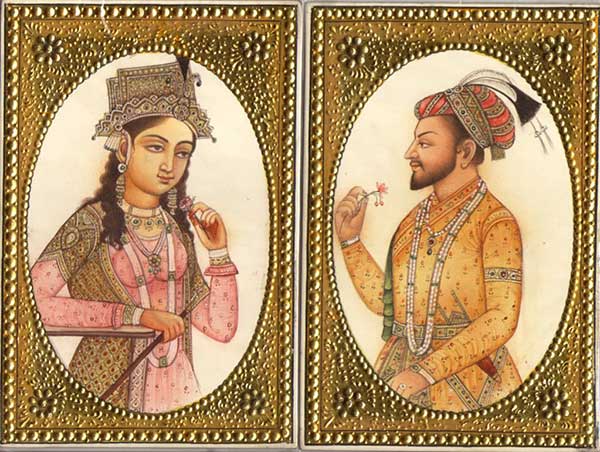 She was born in 1577, a few years after Queen Elizabeth I, but dominated her territory much more than her English counterpart.She was born to a Persian family, near Kandahar in Afghanistan. Which they had to leave because of increasing intolerance under Safavid dynasty and seeked refuge under the Mughal empire. She was brought up in a supportive family, under the affection of caring and supporting parents. This helpful network of men and women crafted her judicious thinking and bold & creative persona.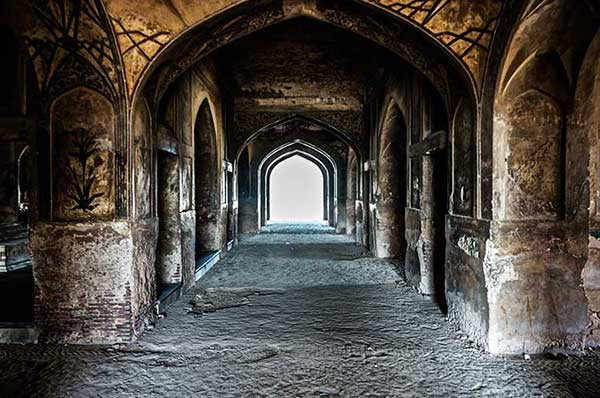 The Mughals ruled India for more than 300years and many of its rulers and imperial women were patrons of arts, architecture, paintings and music. It was during their era many monuments, forts and grand cities were constructed. She was not an exceptional, and had that creativity imbibed within. Nur Jahan was an excellent innovative architect, her plan for her parents' tomb, inspired the design of Taj Mahal later. Other than that, she tried her hands in writing poetries too, which were quite appreciated in her times.
If you visit Agra in Uttar Pradesh and Lahore in Pakistan, the two major cities of her era you would witness the stories told about her and relive those rich memoirs. The tour guides and older people find immense pleasure in narrating the love stories of Nur Jahan and Jehangir: of how they met and fell in love. They find pride in recounting the incident of Nur Jahan hunting down the maneater, the fierce tiger with her arrow, which she shot from the perch of her elephant and saved the lives of the village people. She proved that, as a lady she can be creative, affectionate and nurturing but can be fierce and will not backdown in taking up the arms in order to protect her people.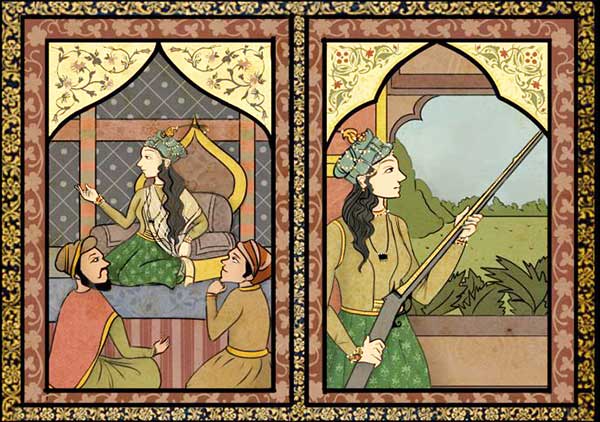 Raised in a nest where both traditions were blended, her birthplace values and practices of her adopted land Mehr un-Nisa married a Mughal government official. With him she moved to the province of Bengal and gave birth to her only child. Her husband was killed in a scuffle with the Mughal soldiers, who suspected him of treachery. As a widow she was given refuge in Jehangir's harem and started winning the trust and admiration of the other women staying with her with her diligence and sobriety. In 1611 she married Jehangir and became his Nur Jahan.
Nur Jahan was a remarkable leader in the male-dominated society during her era. Though she was not born in any royal lineage, but she soared from the emperor's harem to the great heights as a judicious politician and an efficient ruler. She ruled the Mughal empire as a co-sovereign along with Jahangir and also was his apple of the eye. Jehangir painted an admiring portrait of his beloved wife as a great caregiver, sensitive companion, accomplished adviser, skilled hunter, diplomat and an art lover.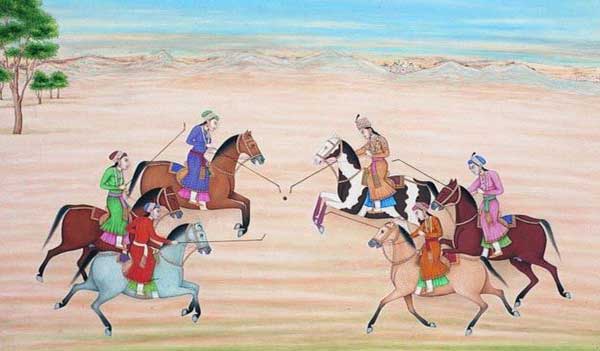 With her leadership qualities and excellent balanced nature, she stood by her husband through thick and thins and proved herself to be an eminent empress to rule the kingdom along with Jehangir. Nur Jahan was the Mughal dynasty's only women ruler, to rule the country along with her counterpart Emperor Jehangir. Immediately after her marriage she issued orders to protect the land rights of an employee, who was being exploited. The signature in the order read as Nur Jahan Padshah Begum, translated as Nur Jahan the lady emperor.
According to history Nur Jahan led an army to save the emperor when he was taken captive. A lady with an iron spirit can only think of it. She even defied the existing purdah system and appeared in the imperial balcony, which was reserved for the royal males. As a hunter, soldier, poet and ruler she every time put to test the patriarch society, who believed women to be a show piece of flesh and blood to decorate the household.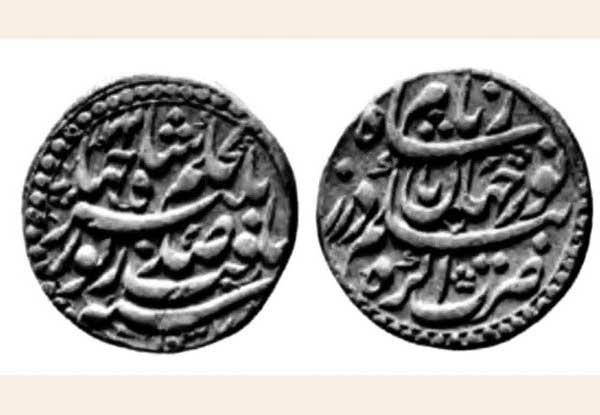 In 1617 gold and silver coins bearing her name opposite to her husband were circulated, appreciating her courage and the true qualities of an empress. Nur followed a lifestyle which is a dream of many girls even today in a misogynist society. She was not only an inspiration for her era, but still inspires many girls who believe in themselves.
It is true, that you need a supportive network to open your wings, but when the spirit is undaunting nothing really matters. These are few incidents recorded by some historians to prove, that Nur Jahan was truly a feminist icon of her era. It all came to light through the pages of the author who revisited the pages of history to put forward the feminist icon Nur Jahan: the lady who broke the rules, empowered the women of her age and reigned the sovereign with ace and dignity.