Netaji Subahsh Chandra Bose was a leader of the highest order.
Unsung, Netaji's name dissolved in oblivion after his sad demise. In fact, his demise was also shrouded in controversy which still perpetuates. Subhash Chandra Bose is the weak nerve of Bengalis till now because Bengal has produced a leader of his stature who shook the foundation of British Empire by his grit and bravery. Outside of Bengal, in Manipur they swear by Netaji a lot because he operated from there too for running his Azad Hind Fauj. 
Subhash Chandra Bose is a is the crowning jewel among the freedom fighters but sadly, he never received his due respect.
We will tell you here why he should deserve more respect than what he actually gets:
Netaji's educational qualifications were way ahead of his time:
As a child, Netaji joined a protestant European school where he was known for his sheer brilliance. Years later, he passed B.A from Calcutta University and thereafter, he went on to appear in the Indian Civil Services Examination. He matriculated in 19th November, 1919 from Cambridge University where he stood fourth. Irrespective of the fact, he didn't want to work for the British and came back in India.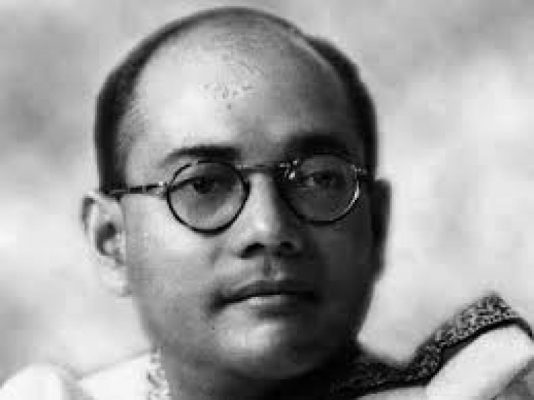 Subhash Chandra Bose was tolerant of others' philosophies:
Netaji's opinion was not at par with Mahatma Gandhi but he called him 'Patriot of the patriots' nonetheless. Both Bose and Gandhi were committed to the Indian freedom and Bose understood that there has to be mutual respect for each other who are fighting for the same cause. There was no sacrifice that Netaji didn't do for his nation hence he is highly regarded as the impeccable national leader. He vouched for complete freedom for India whilst other leaders wanted it in the dominion status which stands Netaji class apart. Even the rival leaders in Congress could not go without acknowledging his devotion for the country.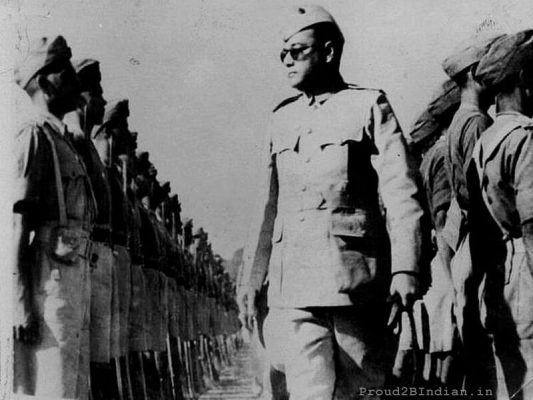 Subhash Chandra Bose sought help from the enemy's enemy:
At that point of time, British were at loggerheads with Germany and Netaji understood that in order to show British the door from India, one has befriend the enemy's enemy. So, he made no delays to visit Germany and seek help from them to raise a robust challenge for the British. This proves that Netaji was far sighted and his wisdom  was unmatched when it came to leadership skills. Netaji's Azad Hind Fauj too, in fact brought freedom to the Andaman and Nicobar islands by joining hands with Japan.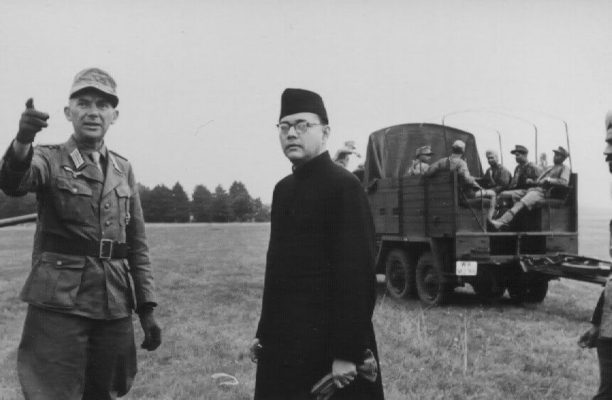 Netaji condemned the Governor General:
In one instance, Netaji was deterred from carrying his umbrella to the office irrespective of clearing the Civil Services Examination, he went vocal against Governor General with a swollen chest. He put the umbrella on the neck of British governor general and warned him to mind his behavior and watch his words. He made it clear that he won't stand any second class behavior.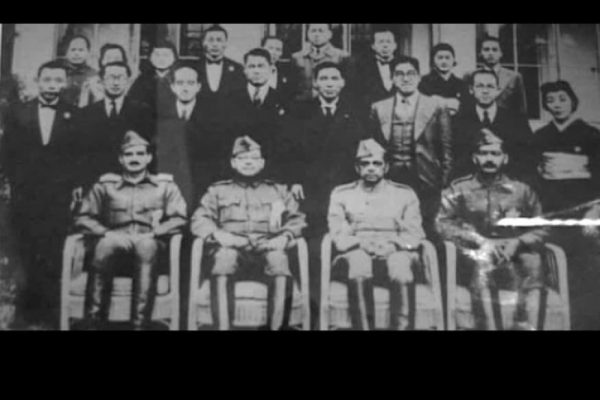 Netaji Subhash Chandra Bose is such a national hero whose bravery gave British cold sweat always. His vision and hard work played a major part in bringing us our freedom so we must accord him more respect than he gets.