Indian Forts have been the heritage that indicates and reminds about the emperors who invaded India to rule. Garhkundar Fort is one of the popular forts of India located in Tikagarh in Niwari District of Madhya Pradesh. The disappearance of the huge build structure confuses not only the historians or common people but also the scientists. They have been spending years to find out the reason for the sudden vanishing of the fort.
The structure is visible from 5 km but as a person moves towards the place it slowly disappears. No one is able to reach once and returns back without entering the Gate. Many tourists have returned back when they were unable to trace the route.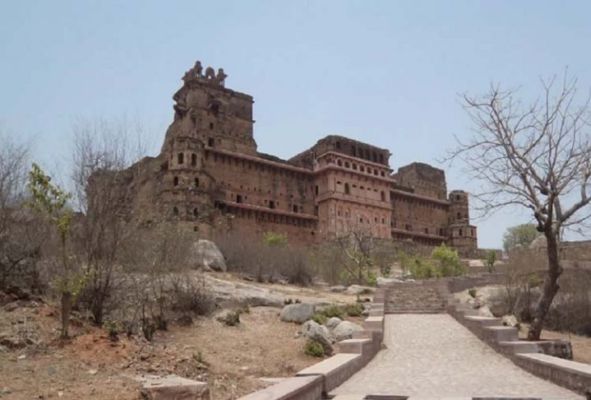 Original Path Of Garhkundar Fort is tactfully designed
While heading towards the route anybody will get confused with the path. There is a mystery that has made this place so dubious at the same time. There are certain interesting factors related to the construction and designing of the Fort that has created mystery. It is so constructed to keep the place safe from the invaders or any attacks.
The place was designed keeping in mind the security of the emperors. Its interior design from the basement to the terrace is completely web perplexed. Including the path to reach the fort is twisted which does not enable a person to reach once.
Even though whoever has somehow managed to reach and enter the Garhkundar fort was not able to return back. The puzzling pathways of the basements and the top two stories will never allow a person to come out of the fort. The designed paths are dark without any ventilation or sun lights enter into the basement.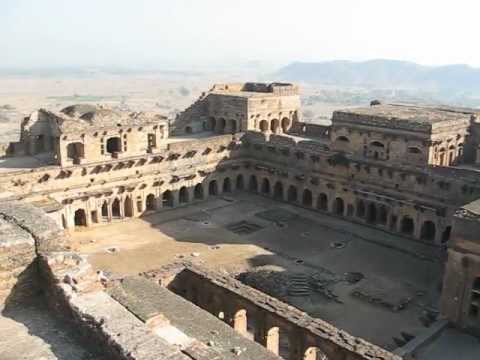 GarKundar Fort Is Centuries Old
The structure is weak now, but no one can deny the fact that it was elevated in 1517 still exists. Two dynasties were able to conquer over time and ruled by Khangar and Bundela Dynasty. After which the place is vacant and no one was able to stay here after the Bundela Dynasty.
The local people avoid entering the area even during the daytime. As the people do not find it comfortable, they believe the place is haunted. It is also observed that anyone who has spent one night in the Fort has not returned back.
Till long distances, the place is entirely vacant and there is no sign of life. Not of any wandering bird or animals. Two of the basements still is filled with precious treasures from the time of the Khangar dynasty. The government of India has taken the initiative to recover the treasures but was unable to take them out.
The basement entrances are entirely closed. So, that no one can enter into the maze and disappears. Not only the palace can be reached at once but if stepped in somehow no one can return due to the puzzling paths of the Garhkundar Fort.