Quick Breakfast Recipes – We always tend to skip our breakfast in the rush for office but it is the most important meal of the day.
Eating a hearty and healthy breakfast packs you with the requisite energy that helps you go for long hours. On the contrary, not having proper breakfast rips you off your energy and you only wait for lunch without concentrating on your work.
Hence, here are some quick breakfast recipes that prepare under 10 minutes and lip-smacking too.
Quick Breakfast Recipes
Atta ka Sheera:
Ingredients: 1 cup whole wheat flour, ½ cup melted ghee, 3/4th cup sugar, 1tbsp cardamom, and some julienned almonds for garnishing.
Process: Take a thick vessel and heat some ghee in it. Add the whole wheat flour and keep stirring to avoid lumps, flame should be medium and the stirring time should be 8-10 minutes. The atta will turn brown in colour then add the sugar, and water and keep stirring well. Serve hot with almond garnishing.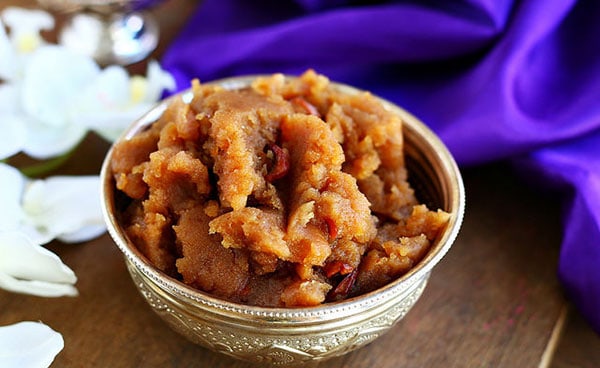 Curd Upma:
Ingredients: ½ cup curd, 1 cup semolina, 1tbsp green chilli paste, 2 tbsp oil, ½ tbsp mustard seeds, ½ tbsp.  Urad dal, 4 curry leaves, ½ julienned onions, 2tbsp finely chopped coriander.
Process: Make an assortment of curd, green chilli paste, salt and ½ cup of water in a thick bowl, whisk well and keep aside to sit. Heat oil in a thick vessel, splatter the mustard seeds and then add the urad dal and curry leaves and keep stirring on medium flame, add the onions and stir again for a minute, add the semolina and stir in medium flame for 3-4 minutes, now finally add the curd water with coriander, cover with lid and let it cook for 3 minutes.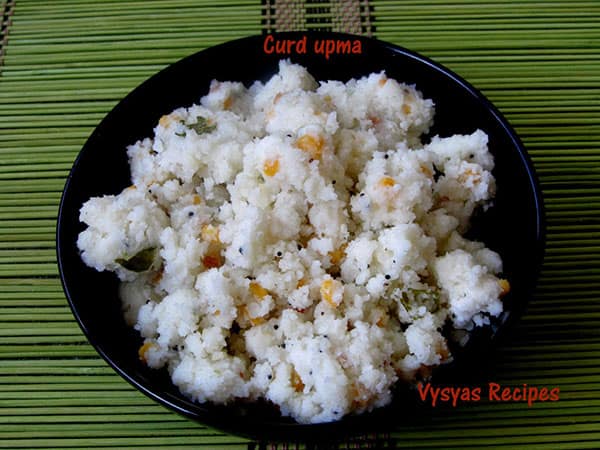 Batata Poha:
Ingredients: 2 cups of thick beaten rice flakes, 2 tbsp oil, ½ tbsp. mustard seeds, ½ cup finely chopped onions, ½ cup peeled potato cubes, ¾ th tbsp. turmeric powder, 1 tbsp ginger-green chilli paste, 1 tbsp sugar, 2 tbsp lemon juice, 1 tbsp milk, 1 tbsp finely chopped coriander.
Process: Heat the oil in a thick non-stick pan and crackle some mustard seeds then put some Hing, Now add the onions and fry until brown, add the potatoes, 2 tbs of water, salt and ½ tbsp. turmeric water, stir well and cook in medium flame for 4-5 minutes. Place the beaten and soaked rice flakes in a sieve, add little salt, ginger-green chilli paste, ½ tbsp. turmeric powder, sugar, lemon juice, and mil, keep stirring in medium heat for 2 minutes, make sure the poha does end up in lumps so cook carefully.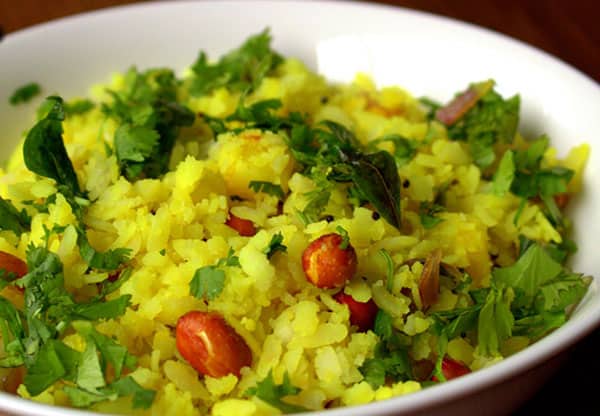 Almond Banana Smoothie:
Ingredients: 4 tbsp peeled almonds, 1 cup roughly chopped bananas, ½ cup chilled milk, 2 tbsp sugar, ½ tbsp. Vanilla essence, 8 ice-cubes.
Process: Combine everything in a blender and blend into a fine thick drink. It's tasty and filling.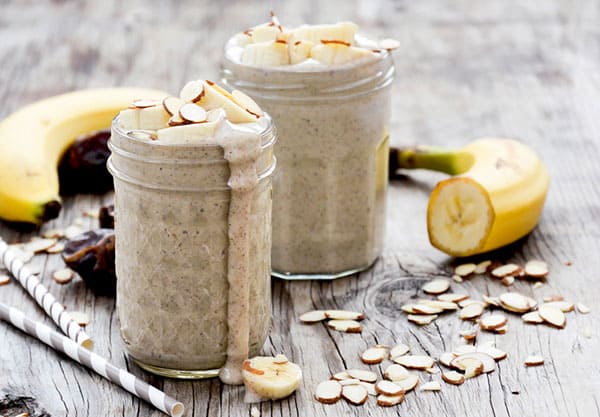 Oats pancake:
Ingredients: 1 cup of flour, ½ tbsp. baking powder, ½ tbsp. baking soda, 2 eggs, ½ cup milk, 1/24th cup vegetable oil, salt to taste, sugar to taste, rolled oats.
Process: whisk all the ingredients in a bowl and make sure there are no lumps. Keep it aside for some time to sit. Now heat a non-stick pan, drizzle some white oil and pour with a round bottom spatula and it will spread and take self-shape. Now cover cook for 2-3 minutes in both sides. Make sure the gas is in simmer all while. Serve with either maple syrup or honey.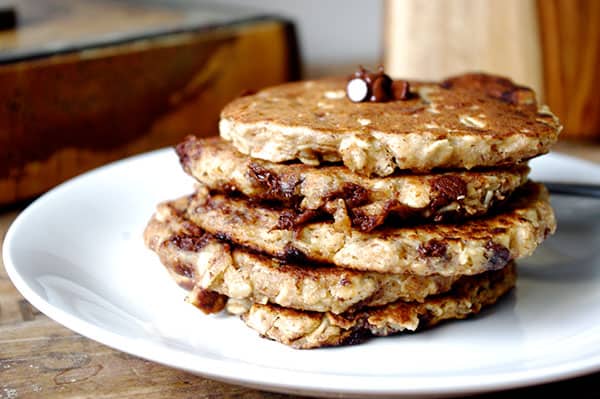 These are the 5 best and quick breakfast recipes that prepare under 10 minutes.