Eating salads will be a healthy habit only if you keep the dressing almost free of fat…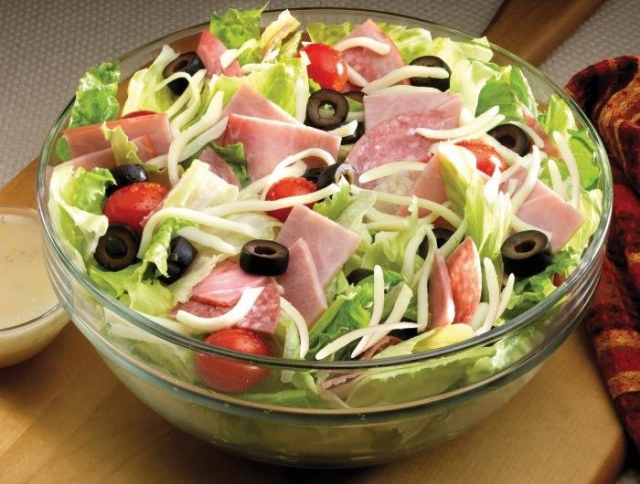 There is a general notion that eating salads is a healthy habit, but we often tend to forget what if the dressing has trans-fats, sugar, artificial ingredients and a surprising amount of calories. It no longer remains a healthy, natural option. So, what a calorie-conscious person or a health freak supposed to do? Simple, make your own low fat dressing at home so that the reason behind eating salads is not lost. We bring you a couple of enticing options which you can toss up easily at home.
Italian: It is one of the easiest dressings to make at home. All you need to do is mix half-a-cup of vinegar, two teaspoons of lemon juice, minced garlic and a hint of Tobasco sauce. Add salt to taste and it's ready to be drizzled over any salad of your choice, be it with veggies or meat or both, and enjoy your meal during any time of the day.
Asian: It is a concoction of some bold flavours which lend a delectable taste to, especially, salad greens. If you happen to be a hardcore carnivore and occasionally indulge in veggies because you find them dull and boring, then this is the dressing for you. Toss two tablespoons of olive oil with double portions of soy sauce, a couple of cloves of chopped garlic, half-an-inch grated ginger, some fresh basil leaves and oregano, together in a bowl. Let the dressing set for an hour before using it over your salad.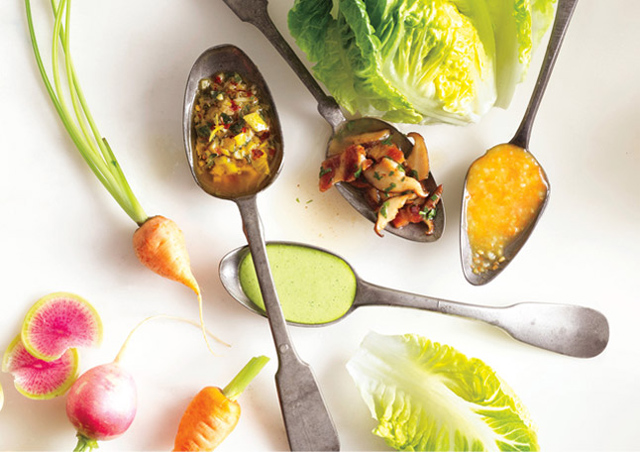 Buttermilk and herb: Don't make the mistake of ordering this at a restaurant because you diet will go for a toss and instead, make it at home. If you love creamy dressings and also want to avoid any calorie intake, then this is the option for you. In a mixing bowl, combine a little more than half-a-cup of low fat buttermilk, three tablespoons of flavoured vinegar of your choice, a few freshly chopped basil leaves, two teaspoons of chives and three to four chopped cloves of garlic.
Vinaigrette: While it can be made with or without any fat, if you are using it for your salad, a low fat version works best with a little oil. In a mixing bowl, combine two tablespoons of olive oil, three to four cups of balsamic vinegar, a couple of cloves of chopped garlic, freshly chopped basil leaves, and one tablespoons of mustard for a robust, tangy flavour.