When you want to feel the onset of winters'¦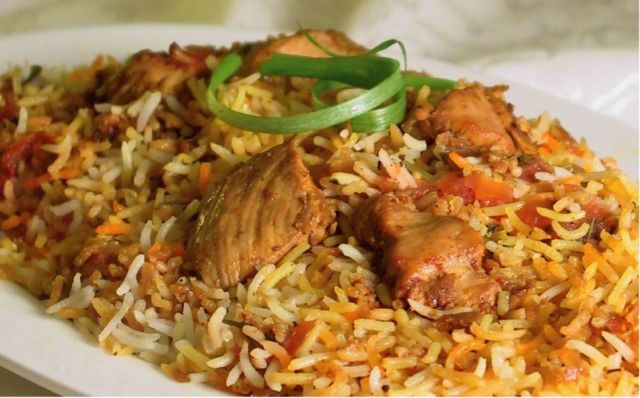 I am still to figure why and how the food smells better and is tastier in winters than in any other season. There is more colour to the veggies and looking at all the gorgeous edible things around, it's quite natural for the appetite to become bigger. Also, when it's cold, all that we do is look for warmth and nothing puts us at ease than a plate of delectable, piping hot meal.
While there is an increasing trend of exotic and easy to make one-pot meals across the world cuisines, it is during this season that it's most soothing to cook up such a dish and embalm your withered winter soul with its sheer warmth and flavour.
Chicken undoubtedly happens to be a favourite of many of us. Infact, I have met quite a few people in my life who don't touch anything non vegetarian apart from chicken and eggs. When you add the irresistible pungent goodness of mustard to it, it becomes all the more enticing. And what better if it turns out to be a one-pot meal which you can easily dish out even after reaching home from work.
For preparing mustard chicken pulao, heat cooking oil in a pan and crackle some mustard seeds. Throw in some chopped onions and sauté until they turn slightly brownish. Add one large boneless chicken thigh fillet and cook further. When it turns tender, add a small mug of chicken stock. Toss in masalas like coriander powder, turmeric, red chilli powder, garam masala, a pinch of pepper and salt to taste. Add two teaspoonfuls of mustard sauce (kashundi or any other Indian/homemade sauce or curry, and not the English mustard) and stir. Bring it to a boil and mix in basmati rice (enough for one person), stir well.
Add a few chopped pieces of broccoli, capsicum, potato, carrot and any other veggie you like and toss everything well together. Pour in enough water to soak in the rice. It should measure upto the first two sections of your index finger. Cover with lid and let it cook. Once the water is evaporated, check if the rice and chicken are properly cooked. If not, add a little more water and let it cook until it becomes tender. Serve hot, sprinkled with freshly chopped coriander leaves.