India is a land of surprises across all milieus of life. Our country is dotted with flavours amidst its length and breadth. Every nook and corner has a different taste, and one can get lost in this flavorful journey. With so many options around, it can be difficult to zero down on what you want to cook and serve to your guests, especially during a festive season.
It is correct you can always order out the food if you do not feel like cooking. However, some of us enjoy the art of cooking more than we like to admit. Keeping that in mind, here are 5 off-beat dishes that you can serve your guests this festive season (and with an effortless way to cook them too!).
Patande or Pateer
A traditional breakfast dish from Himachal Pradesh, Patande looks a lot like a dosa, but it is not! It resembles a pancake, yet has its own subtleties. A thin and smooth paper crepe, it is made with ghee, wheat flour, milk and more. It is relatively easy to cook Patande, especially with a modern appliance like a Dosa Maker from KENT.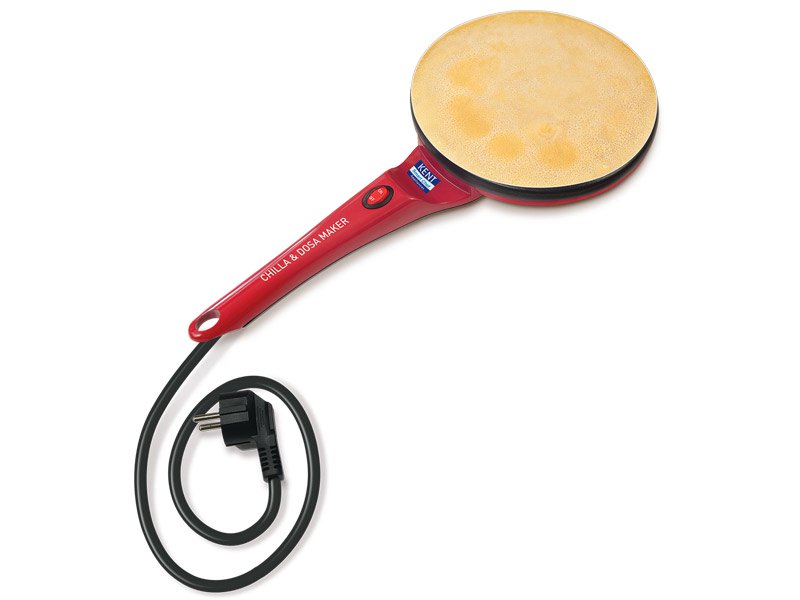 Ingredients
Patande (A)
2 cups milk
1 cup whole wheat flour
2 tablespoon fresh cream
1 pinch each of baking soda and baking powder
½ cup sugar (according to taste)
¼ teaspoon cinnamon (powder)
1 tablespoon condensed milk
1 tablespoon ghee (clarified butter)
Garnish (B)
Caramelized Apples, Cherries and Plums
Preparation
Mix all ingredients (A) to form a batter.
Use the preheated dosa maker from KENT and dip at an angle into the batter to cover the edges followed by the centre.
Flip over the appliance and let the Patande cook till they are brown.
Use a plastic spatula to lift the cooked Patande.
Garnish (B) with ingredients.
Serve hot!
Chilla
Chilla is another fast to cook Indian dish that you can serve your guests for breakfast. It is low in calories and packed with protein. Chilla is easy to prepare and can be paired with a host of side dishes. You can cook moong dal chilla, or gram flour chilla according to your taste.
Ingredients
1 cup gram flour (Besan)
2 tablespoon salt (as per your taste)
½ cup onion (sliced)
1 cup water
1 teaspoon chilli powder
2 green chillies (chopped)
½ cup methi leaves
Preparation
Make the batter by mixing all ingredients.
Use the preheated Dosa Maker from KENT and dip at an angle into the batter.
Let the chilli cook on the Dosa Maker till it is
Use a plastic spatula to lift the cooked chila.
Garnish with methi leaves and serve hot!
Aloo Pitika
A signature dish from Assam that your guests must not have heard about! It is made with mashed potatoes and other ingredients that enhance its flavour. A simple to cook the dish, Aloo Pitika is non-complicated and can be made in minutes!
Ingredients
4 big potatoes
4 green chillies
3 medium-sized onions
Salt to taste
2 ½ tablespoon mustard oil (to cook)
Preparation
Wash, and peel potatoes and cut them into
Boil them till they are spongy and ready for mashing.
Finely chop onions and green chillies.
Mash potatoes, green chillies and onions together.
Sprinkle salt as per your taste and add mustard oil.
Make a ball of the mixture and serve cold!
Noodle Spring Rolls
Yes! You can fuse Noodles and spring rolls together to create a scrumptious dish! This dish is a brilliant appetizer that will leave your guests wanting for more.
Ingredients
500 grams of flour (for noodles)
2 cups of water
2 cups of onions (finely chopped)
Salt to taste
1 cup sunflower oil
½ cup carrots (grated)
½ cup capsicum (grated)
1 cup flour/maida (for spring rolls)
1 cup olive oil
Soya sauce
Tomato ketchup
Preparation
The best way to cook noodles is by using a Noodle and Pasta maker from KENT. Mix 500 grams of flour and 2 cups of water into the Noodle and Pasta Maker and extrude fresh noodles.
In a large bowl, mix maida, salt and 2 teaspoons of olive oil. Add water and knead well.
Roll the mixture into small discs while heating oil in a pan simultaneously.
Sauté onions, carrots and capsicum for a couple of minutes.
Add water and extruded noodles. Cook until tender!
Add salt, soya sauce, tomato sauce and stir well until thickened.
Add the mixture to discs, roll them and seal the edge using little water.
Heat oil in a frying pan and deep fry the rolls until golden brown.
Serve hot!