Bikini yoga – It goes without saying that it is extremely important to stay fit and healthy at all times.
Yoga is probably the most beneficial of all exercises. The benefits of yoga are manifold as it not only helps us lose calories but also helps to purge our mind of the stress and the tensions of day to day life. Yoga had emerged in India in the ancient times and is now prevalent throughout the world.
What's more, people all around the world have introduced new and improved and different styles of yoga which are equally helpful and fun!!
Let us take a look at the very new and improved styles of beach and bikini yoga which has made working out doubly fun!
Varksh Asana
This is a lot like Surya Namaskar, with hands joined straight above your head and with your right leg folded like a flamingo near your left knee!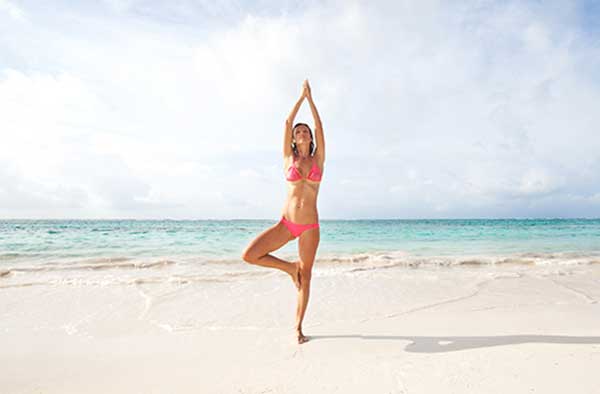 Namaste Asana
This, too, is like a namaskar, where you have to sit with your legs folded inside, at an angle and with hands joined above the head.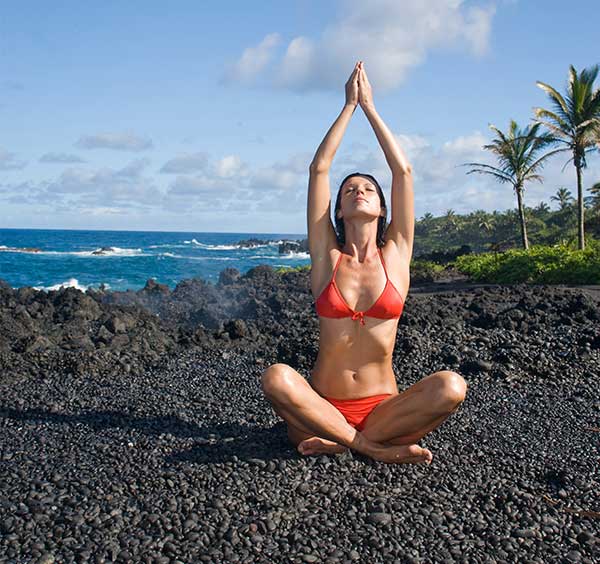 Dhyan Mudra
Remember how old hermits used to do meditation? This posture is exactly like that, with legs folded, hands resting on each knee and the thumb and middle finger tips joined.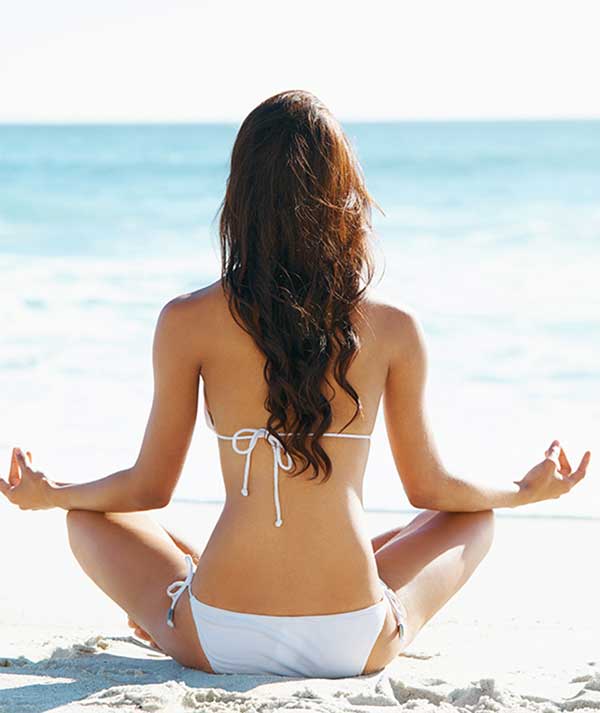 Sheesh Asana
This involves you to get upside down, with your legs in the air and your head supporting your body.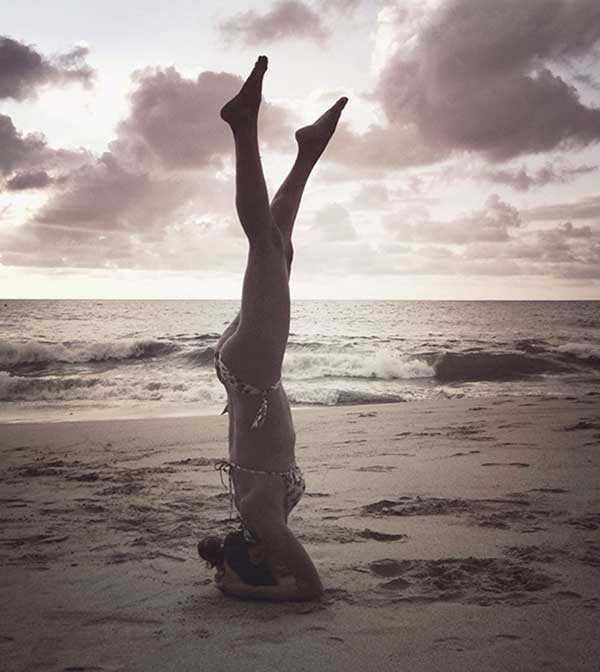 Chakra Asana
This is when you do a back flip while standing straight, forming a half-wheel structure. Flexible, isn't it?!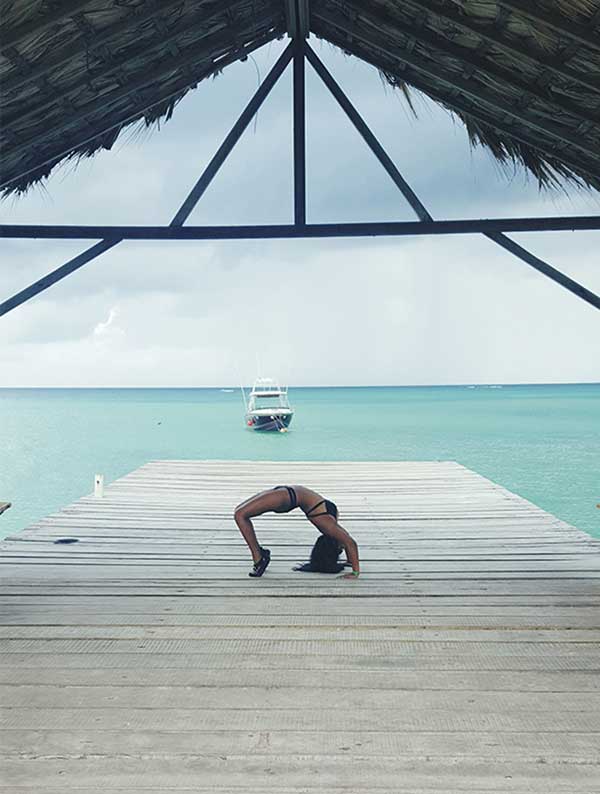 Nataraja Asana
Nataraja, the God of Dance, has invented many yoga steps and this is one of them. Standing on one leg, with the other foot up in the air and held by your hand, wow! Nice!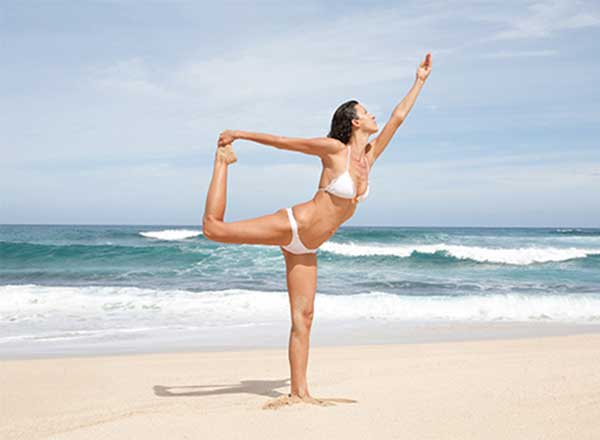 Purvottan Asana
This is when you lift yourself up, legs outstretched, just with the support of your hands, as if devoting yourself to peace!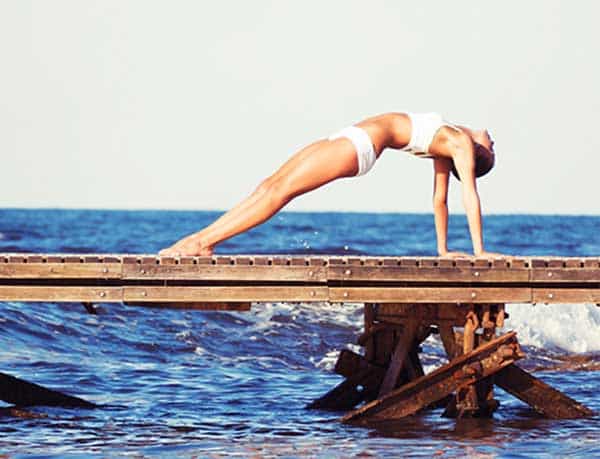 Veerbhadhar
This when you again have your hands joined in the air, one leg forwarded and the other leg stretched out back. This makes your thigh muscles stronger and also improves flexibility!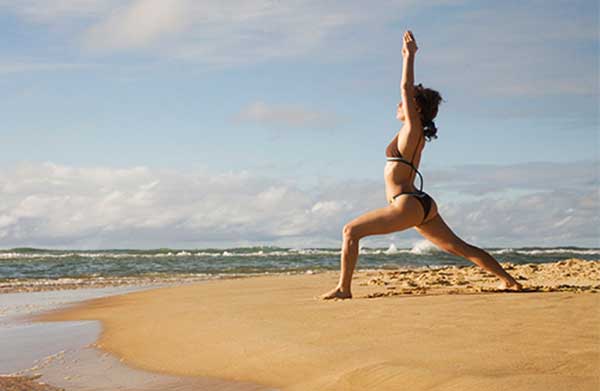 This is Bikini yoga – Doing yoga on the beach, in a bikini is not only liberating but also refreshing! Give this a try and you will surely thank us!!!