Virat and Anushka in South Africa – Virat and Anushka added to the figure of Bollywood-Cricket weddings recently and theirs was a talking point of the whole nation.
The dust hasn't yet settled and Virushka has got the media buzzing again with their recent South Africa tour where they are making their most in Cape Town and Indian Cricket Team Captain is gearing up for his upcoming cricket series. This made-for-each-other couple is giving us serious couple goals and we are doting over their love ever since their wedding pictures came in the media galore.
Virat and Anushka in South Africa – These pictures of their South Africa tour are so adorable that we almost cried:
In this picture Virat Kohli and Anushka Sharma Kohli were captured while leaving for Cape Town. Virat, who wore an Indian Cricket Team Jersey seemed elated to have his beautiful wife by his side. Virat will lead his team in the Cricket series to be held in South Africa and other members of his team left in the same day also.
Virat and Anushka in South Africa –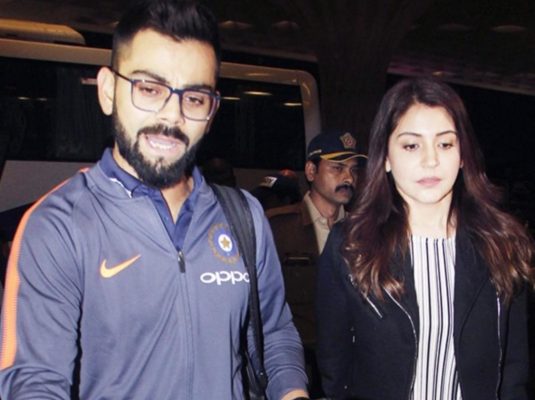 Virat is seen in this picture taking care of his luggage while Anushka shared a laugh with coach Ravi Shashtri.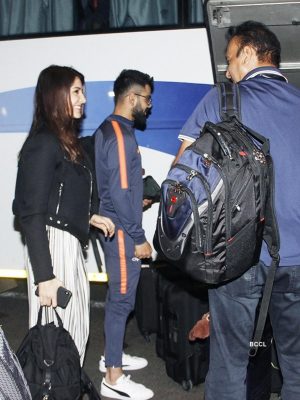 While Anuskha Sharma lately seemed to initiate selfies and share them in her Instagram handle first, this time Virat took the lead and shared this endearing selfie with his better half in social media.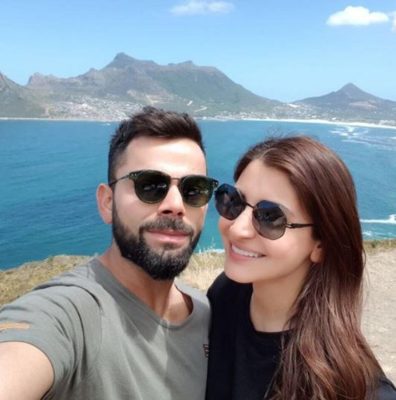 This picture is trending on Twitter for all the wrong reasons. Here Virat and Anushka is seen visiting a discount store and Virat is seen bearing bags for Anushka, this one speaks volumes, about the plight of Indian husbands. No matter if you lead one of the best Cricket Teams in the world, to your wife, you are always a vice-captain. Wife is the boss! *wink*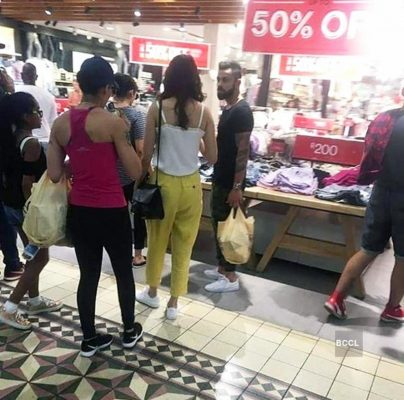 In this picture, Virat Kohli and Shikhar Dhawan are seen performing the indigenous Punjabi-Indian dance form Bhangra in the streets of Cape Town to ring in New Year in style.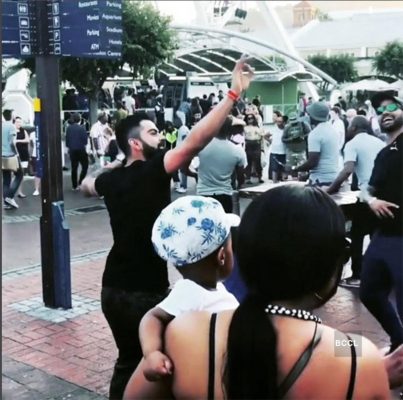 Here Anuskha Sharma is seen fiddling with her phone dressed in cool casuals in the streets of Cape Town while hubby Virat was around there somewhere.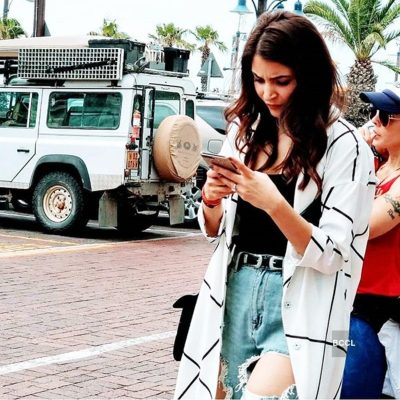 Virat and Anushka in South Africa – This picture depicts Virat's deep-seated love for Anuskha loud and clear. He has his hand around her shoulder and seemingly, having a gala time together with wifey. Cute, aren't they?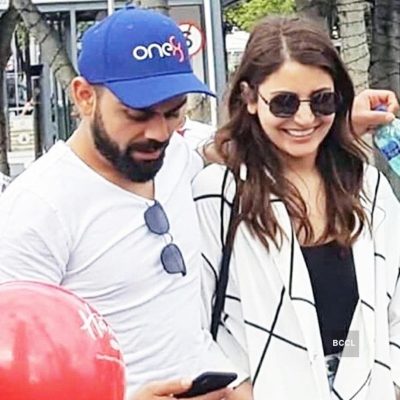 Here Virat and Anuskha are seen eating and enjoying their meal in a restaurant at Cape Town.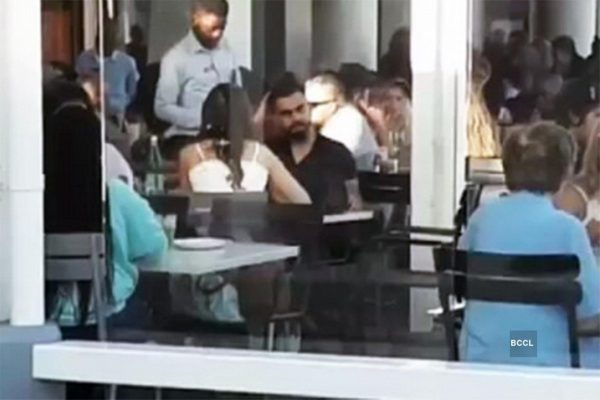 Anuskha matched steps with some local kids as they danced to celebrate the New Year. Seemingly, Anuskha's spirit was higher in doing so.
I hope these pictures have lit up your mundane.