Photos Of Aalia Ebrahim – Pooja Bedi's daughter Aalia is truly gorgeous.
She's already an Instagram star with nearly 322K Followers. One thing is sure, that Pooja Bedi's daughter is not Camera shy, at all. All her pictures are BEAUTIFUL and they've a story to tell. Recently, I stumbled upon her page and was going through all her pictures. One thing that I noticed is, many wants her to join Bollywood industry.
Guess what? All those who want her to do Bollywood movies, here's something that'll bring a BIGGG smile on your face. According to Asian Age report, Pooja Bedi recently revealed about her daughter's Bollywood plans. Here's what she said "She has done one year film direction course in New York University. She has done one-year acting course in New York Film Academy. She is currently back in India doing extensive training for Bollywood, busy attending acting, Kathak, contemporary, and singing classes. She is getting loads of offer but I want her to focus on her preparation. Next year, we will launch her."
I know, all her FANS will be like "Yayyyy!"
So one thing is sure, that we will get to see another star kid next year. Like I mentioned, Aalia is an Instagram star and her recent posts reveal that she did a photo shoot. Well, all her pictures are breathtakingly BEAUTIFUL.
Trust me, she's looking very gorgeous.
Can't believe me? Oh take a look at these pictures below and decide for yourself.
HAWTTT!!
Now that's a killer look.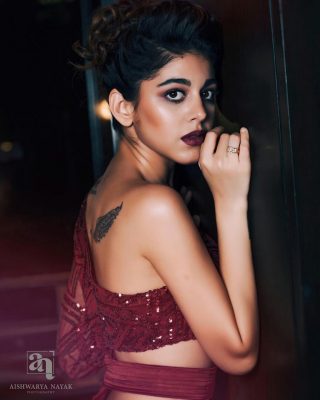 Did you just said "Pretty"…?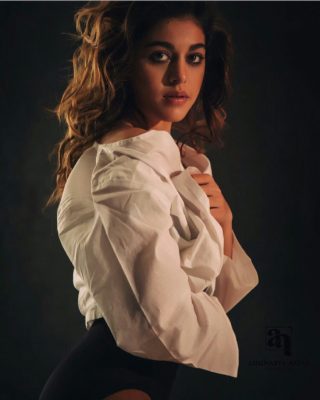 Speechless!!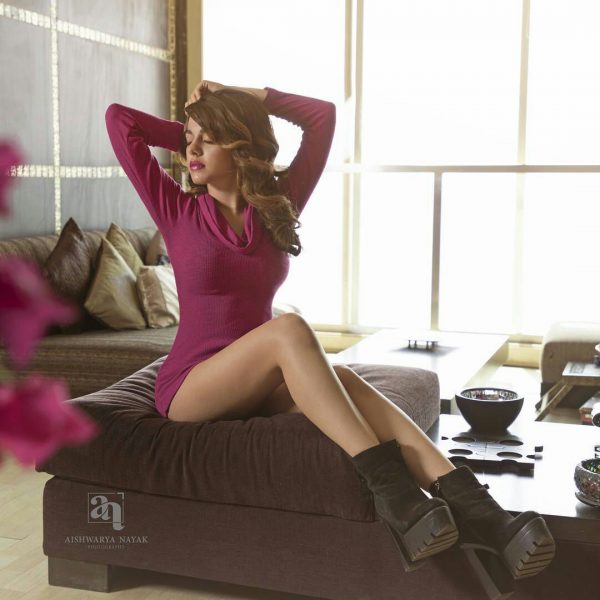 BEAUTIFUL LOOK, right?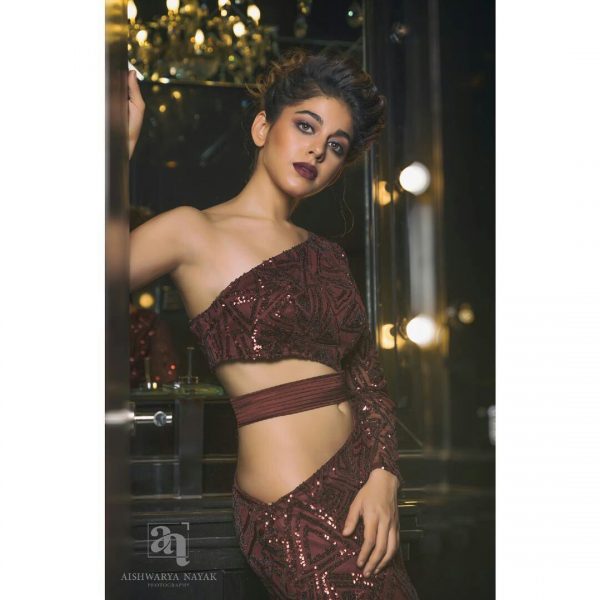 I personally LOVEEE this one a lot.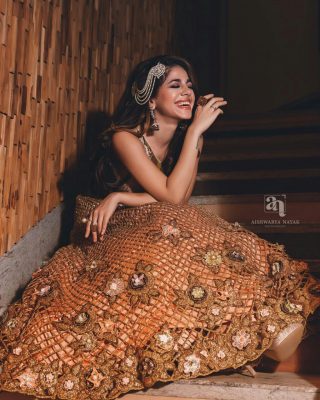 Photos Of Aalia Ebrahim : Which one did you loved the most? All?