Swara Bhaskar – There is a paradoxical belief about a woman's position and actions in our society.
The idea of beauty has long been associated with women because men feared that if women joined the mainstream professionalism, things will not be hunky-dory for menfolk. Cornering women and limiting them in the gender stereotype boosted male morale in the bygone times but today's women have burst their bubble.
The make-up laden, high-heels borne women brought forth what their grey matter produced and broke free the idea that doing make-up and wearing high-heels are only ways to be validated in the society.
Then again, the society went weak on its knees seeing their spirit notch up. It nudged them to submit to male ego, step aside, even overpowered them to pull out but to no avail.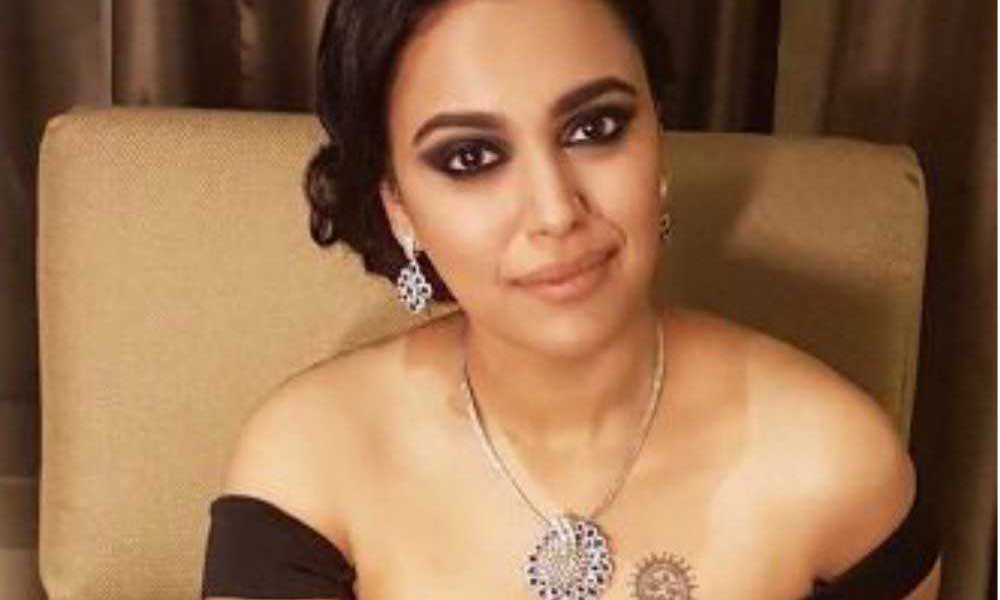 They then started slut-shaming citing coy homely women don't flash skin or dent and paint. It's really amusing and annoying in the same vein to see how fairy tales, books, films have inundated us with examples how women are weaker.
There is a clear demarcation between GOOD and BAD girl, as our society puts it. Their goodness and badness, slut-quotient and whory nuances are judged by how they dress, which colour of lipstick they choose or how dark and inviting are those for that matter, how high are their heels, how short are their dresses, how late they arrive home and flanked by how many men, how many pegs she can down in a party to furnish proof that she is not a teetotaller, and that's that.
We are writing here because we are done trying to walk in someone else's shoes or live by ethics and yardsticks raised by someone else. To be a perfect shoe-in for the society, we think asks a brain that emanates smartness, no matter if you are dressed to the nines or in loose pyjamas.
The society is still sitting at the edge of confusion, trying to sketch the character of a woman by leafing through her social media profiles. If a woman appears as a sexual object beyond her professional acumen, then there is something seriously wrong with the society.
Women with a mind of their own like Swara Bhaskar, came up with verbal protests through their poetries that are hard-hitting and rattling to say the least and here are some examples how her verses pray us for a rethink. This You Tube video that consist the poetries that created quite the ripple in the media. Watch out for them below:
So to be or not to be, is not up to you, darling!