Bollywood villains – Believe it or not our films are totally incomplete without the baddie in it.
The good guys versus the bad guy is always the most important part of our films and these are the characters who have managed a place in our hearts.
These are truly the characters we love to hate.
Lets see our iconic Bollywood villains we love to hate!
Top Bollywood villains –
Amjad Khan as Gabbar Singh in Sholay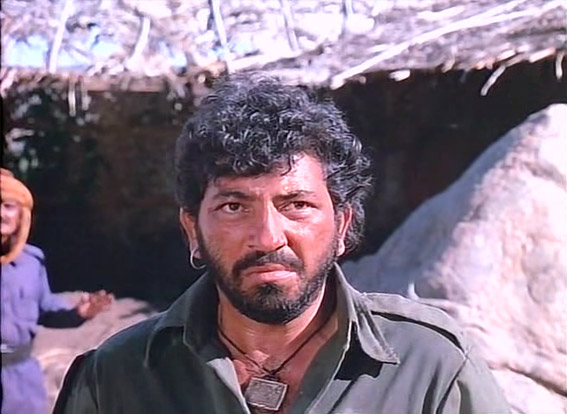 'Kitne aadmi the', 'Ye hath muje de de thakur' are some of the dialogues which are still in our memories and even in generations to come, Gabbar of Sholay will remain one of the most iconic villain. Amjad Khan totally stole the show in the movie with his spine chilling performance. No one can forget Gabbar ever, especially his laugh which was hell scary!
Amrish Puri as Mogambo in Mr. India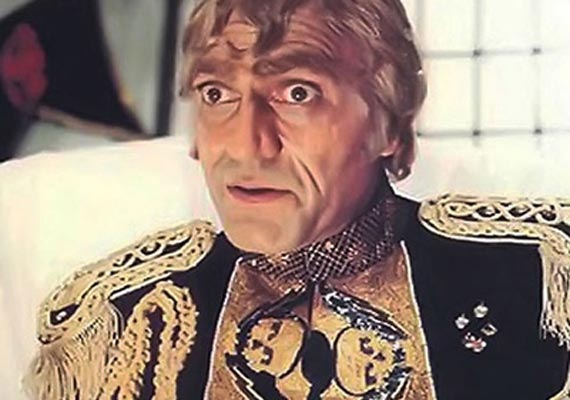 'Mogambo Khush Hua', We still remember this famous dialogue. Amrish Puri, undoubtedly made this one of the most unforgettable character in Indian cinema with the way he portrayed the character of Mogambo. We simply love to hate Mogambo even today.
Kulbhushan Kharbanda as Shakaal in Shaan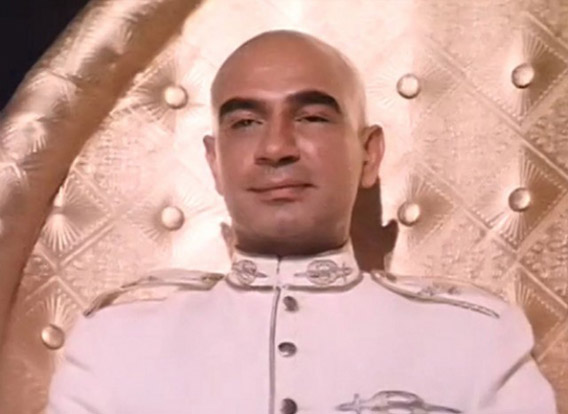 Now we know what made this bald look so famous! Shakaal, the high-tech baddie will always be known for his spine-chilling performance. The movie although wasn't successful but this character made its way into the hearts of millions who love to hate Shakaal.
Prem Chopra as Prem in Bobby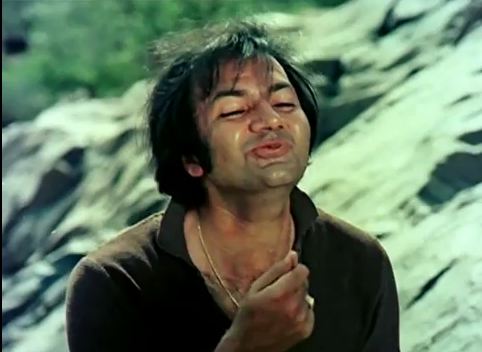 The way he said those cunning lines made him one of the most entertaining character too. No one can forget the way he said the famous dialogue "Prem naam hai mera, Prem Chopra". He won hearts even when he mostly portrayed devilish roles.
Ajit as Lion in Kalicharan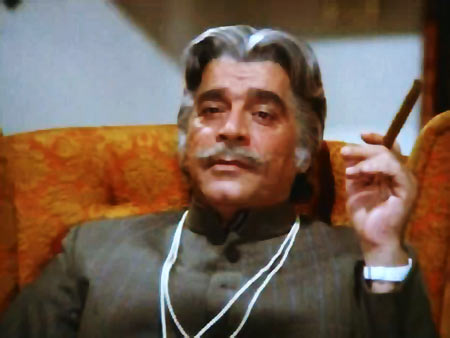 'Saara shehar mujhe Loin ke name se jaanta hai', we still remember this Loin (Lion). His individual style and characteristic accent sets him apart from other villains. Not only as Lion, Ajit also owned 'Mona Darling' dialogue in other film as Teja. Still sara shehar remember him as LOIN!
Ranjeet as Ranjeet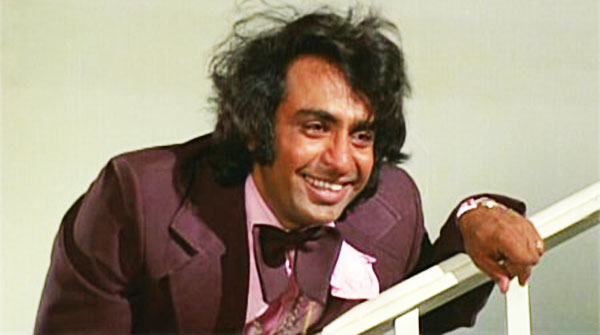 Bollywood's iconic villain Ranjeet is never to be forgotten. This baddie has committed the maximum numbers of rapes on screen. You can never forget his locket and that lust in his eyes ever. He is undoubtedly one of the character who got more famous than the real heroes.
Danny Denzongpa / Sanjay Dutt as Kancha Cheena in Agneepath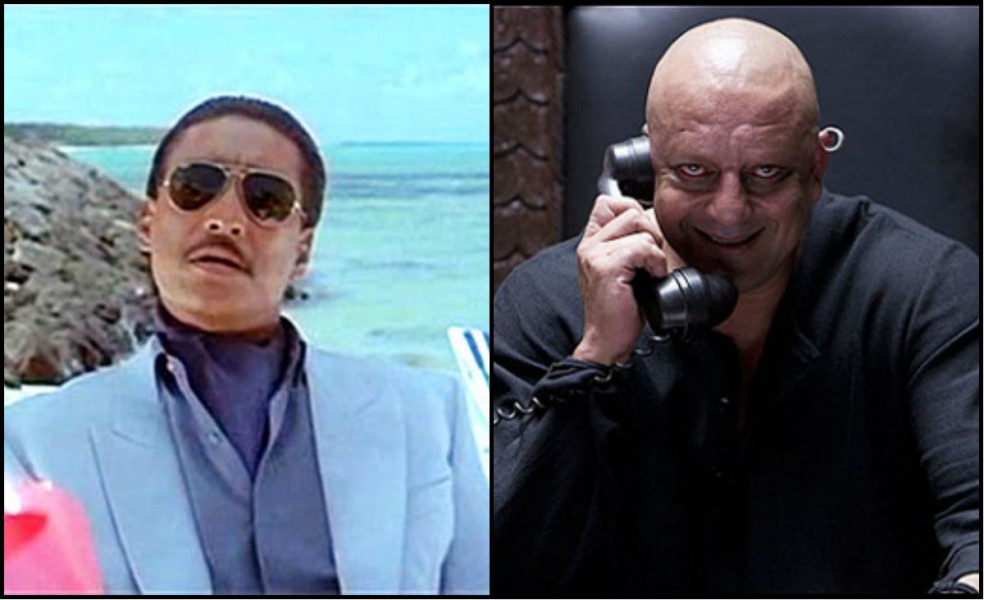 Kancha Cheena played the character of underworld don with such an ease, he is still remembered as the most stylish villain of all time. On the other other hand Sanjay Dutt also did complete justice to the mean character. While Danny was all about style as Kancha, Sanjay as Kancha was totally the most scariest bad man. 
Gulshan Grover as Kesariya Vilayati in Ram Lakhan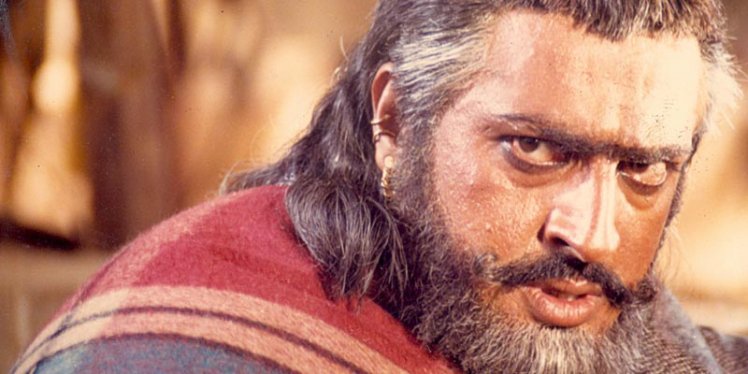 No one can forget the 'Bad Man' ever. He is one of the bad man whose name will always be etched in our memory. His rugged look as Kesariya Vilayati is still remembered. He totally made the 'Bad man' dialogue epic and most remember him as bad man.
Pran as Gajendra in Ram Aur Shyam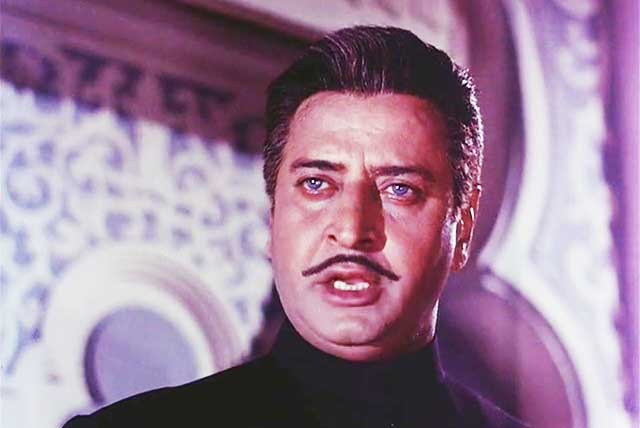 Pran successful portrayal of villainous role made him more famous than the heroes of his movies. He even had to face the wrath of fans because of the conviction with which he played the baddie on screen. He is still remembered as evil Gajendra from Ram and Shyam. Pran was considered the most deadly villain of all times.
Ashutosh Rana as Gokul Pandit In Dushman & Lajja Shankar Pandey In Sangharsh

Ashutosh Rana successfully made his way from Television to films. He was so convincing as postman Gokul Pandit that he could scare anyone at that time and even today . Not to forget his scary character in Sangharsh. He totally scared the audience with his eunuch avatar and even today this picture will give you goosebumps. Hell scary!
These are top Bollywood villains – So which of these villains you love to hate?
Don't forget to tell us in the comments section below.
Look like these baddies will stay in our memories forever!