We give you a lowdown on what to expect from GTA 5 and our early impressions gathered from the preview.
September 17th marks the day that the most anticipated game of this year GTA 5 is going to release. But our question is will it live up to the hype it has managed to create? Game after game, Rockstar Games (developers) have never failed to impress us pushing the envelope of GTA to the next level; whether it was San Andreas or GTA 4. We give you a lowdown on what to expect from GTA 5 and our early impressions gathered from the preview.
The first thing I liked about the preview was the 'map'. You can clearly see how GTA 5 is at least 10 times bigger than its predecessor GTA 4. After the success of 'Red Dead Redemption', Rockstar Games has learnt how much gamers like to roam on open spaces and the user experience is enhanced when there is ample room to enjoy it. The game world is massive with mountains and oceans, expensive stores and slums, beaches and backwoods and a host of things we will have to watch out for in GTA 5.
The graphics seem amazing as of now but how much will it harness from an aging PS3 and Xbox 360 system remains to be seen. Also Rockstars' decision of not launching the title directly on the PS4 is something I have not been able to fathom.
The story or the main plot of the game is one of the biggest surprise packages that you need to watch out for. You can now play with not just one but three characters in the game. Three heroes with different back stories and different interests and skills would keep the users entertained.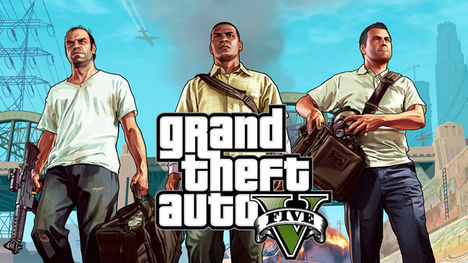 Rockstar games have always done an excellent job when it comes to game play. Be it GPS in a car or installing those cute mini games like Bowling or Pacman inside the main GTA game. But with GTA 5 they have gone a step further and now you have options varying from clothes to buy, sports to play, nirvanas to pursue or adventures to go for. From the trailers, the mechanics of the game look fantastic and you have to trust Rockstar to handle that efficiently.
Now the game, especially the map, looks extremely impressive whether you want to do a few missions, kill some innocent bystanders or go on a rampage in your stolen car, there is something for everybody. And in case you can't find enough time to complete the game, there are always those dedicated cheat codes to give you access to all the fancy cars and guns in the game. Just saying!
The verdict about the game can only be discussed once it's out in the markets but I think just like GTA 4, the 5th version too will manage to appease the masses. So all you gamers get ready to spend countless hours devouring your favorite games!