Writing an examination is a tedious affair.
No matter how well prepared you are, your level of stress goes really high, thinking about what the future beholds. And the mind is so tricky that it looks at all the things which it cannot remember and gives you a concealed idea that you're headed for an impending doom.
While all the time you can't stop thinking about how to score well, we tell you about things you need to stop thinking about during your exams.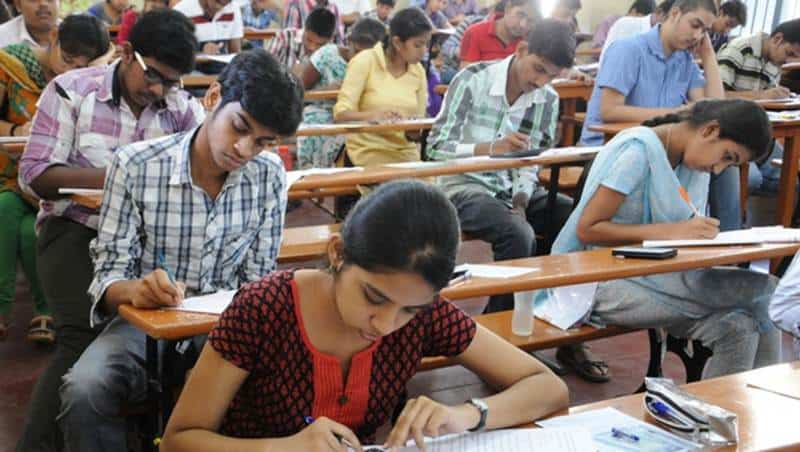 Why
Thinking about what does a particular examination mean to you while writing the exam is something you cannot avoid. Frankly, every exam feels nothing less than passing a stage in life. The effort you put in, all the worries, staying up all night and what not. However, thinking about its relevance while writing your exam should be totally avoided. There is absolutely no way it is going to release you out of the stress.
What if you fail
Well, this is the most predictable thing you can ask yourself while writing an examination. I gladly admit that I've done it too. But the truth is if you're through- you are through and if you're not- you are NOT. It has been observed that the very thought of failing affects the efficiency and performance of a candidate during the exam. At a time when you should be thinking about alternatives for an answer, thinking about alternatives for failing is a big no-no. Focus on what lies in front of you, rather than your created alternatives.
How much effort have you put in
If you have worked really very hard and things are not going your way, the first thing that you feel is a bit of remorse, and that you could have worked a little harder. And if you fail, you would have to go through the same process with more effort required. Well, all that is true, But the time to think about 'what if' is not right. You need to sideline everything and focus on that one thing which matters the most at present.
What does a perfect answer look like
Maybe you could not prepare well. Maybe you know the answer and yet are not able to present it in a way you thought you could. Though, writing the best answer will get you the best score, yet wasting your time to make a particular answer look better, is not worth it. Follow a format and prepare according to the same format. Practicing the answer, will make sure you don't waste too much time writing the perfect answer and ignoring other questions that can fetch you a good score.
Countdown for what-after
I used to be a very impatient student. While most of my friends used to strike off the number of days left for the exams to begin, I used to strike off the number of days left for them to get over. Not that I was a great movie buff or looking forward to something great post my exams, but that state of freedom of mind, had a good say in my performance. Frankly speaking, if there's anything that should bother you in the exam hall, is trying to find a solution to your question. Also, there is no way you're score good if you keep thinking about your post-exam free time.
Parents
Yes they invested in your studies and your tuitions and they are right to expect a great deal from you. But you need to leave them out before you enter the examination hall. If it comes to a bad phase, you will see how to handle it then. Moreover, over thinking might even blur your brain for a while.
There are a number of things that cross your mind while writing an exam.
Though I am not a supporter of something that forces you to remember each and every detail of what you've learnt till date, I have had my experience of exam jitters.
And the best way to overcome them is to concentrate only on your present.