Three of the most popular celebrity couples have separated in this week
It has been a busy week for the paparazzi what with three powerful and popular couples breaking up one after the other.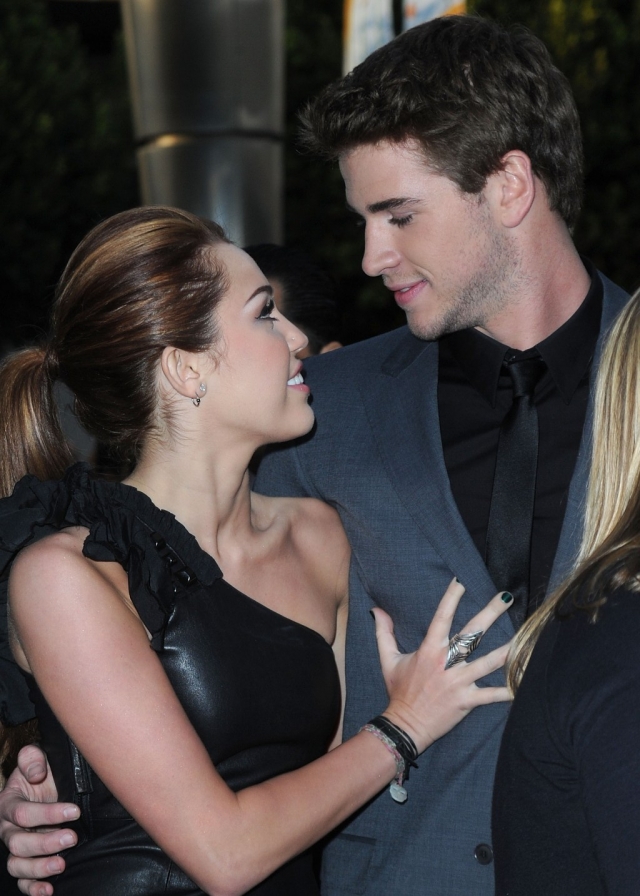 Right in the beginning of the week came the news of pop star Miley Cyrus, now more popular for her twerking rather than singing, and her too handsome fiancé Liam Hemsworth calling off their engagement. These two fell in love when they met on the sets of The Last Song in 2009 and confirmed their relationship in 2010. After a series of breakups and make ups and even an engagement the couple finally broke all relations on 16th September, 2013. Reportedly Liam was already cheating on Miley with January Jones and was recently caught kissing a certain Eiza Gonzalez right after the alleged breakup.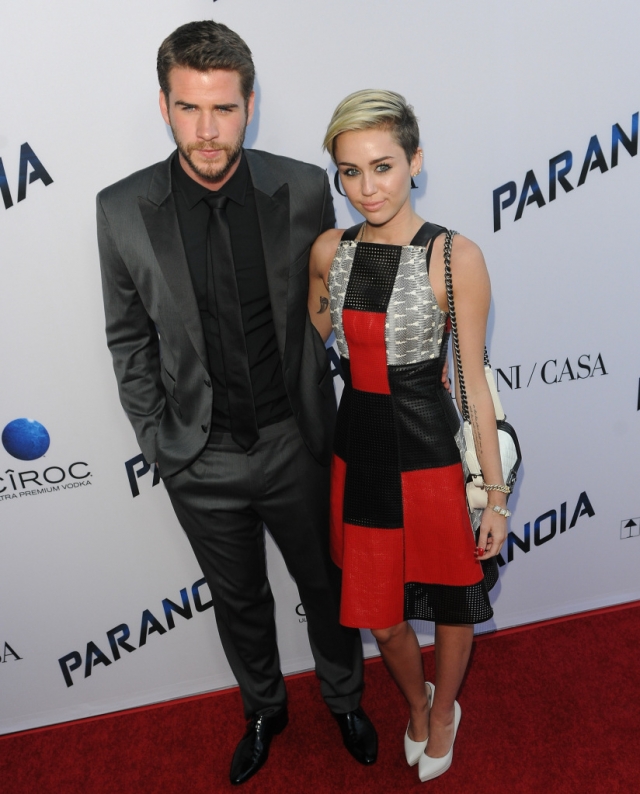 Ouch! That must have hurt our Hannah Montana who herself has been facing a lot of emotional trauma. It is said that her physical and mental transformation was one of the major factors that caused a crack in the relationship. Liam probably couldn't handle her behavior on social media and the twerking act in MTV VMA awards just added more fuel to the fire. Now that they have broken up Liam has asked Miley to keep the sapphire engagement ring as a memento of their affair. Right, so first you move on so quickly and then make such statements. Okay then!
Let's move to another couple who doused us with their extra love on Twitter. We are talking about cricketer Shane Warne and the sultry model and actress Elizabeth Hurley. These two also began dating in 2010 and when realized things could go well for them Shane Warne and Liz both separated from their respective partners and even announced it on Twitter. Looks like the micro-blogging site is their favorite as they were always seen flirting on tweets and making everyone feel the love with them. The couple got engaged in 2011 and did their best to get their kids together as a family. Shane, father of three and Liz a mother of one gave enough coverage to the paparazzi what with their constant travelling from UK to Australia, all in efforts to stay close.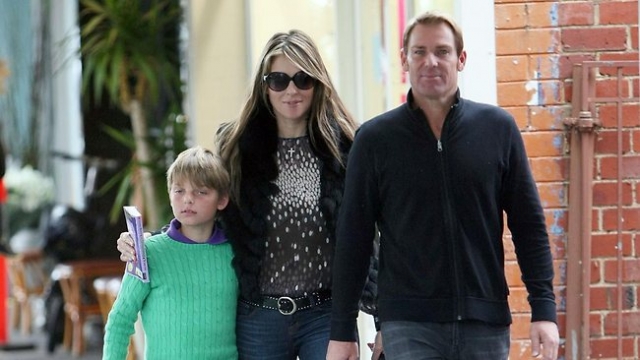 But sadly this fairy tale too has come to an end as it has been reported that Liz isn't too happy with Shane warming up to his ex-wife and the mother of his kids, Simone. Ironically, it was on Twitter they chose to show the world that things aren't going well as Liz tweeted apologizing for not being able to share things with her followers and it's still too "raw and personal". Shane too sent out a tweet but denied calling it off with Liz and said they just going through personal issues. Well, break up or not the biggest problem between these two is going to be the 6 million pounds mansion they bought together hoping for both the families to live under one roof. Since both co-own it neither is ready to give up and just maybe this separation may happen the legal way. Ah, so much for love!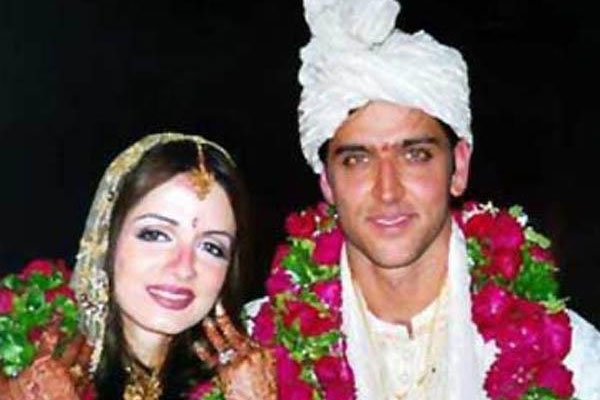 Lastly comes the news of our very own Bollywood couple; Hrithik Roshan and wife Suzanne Roshan. While these two have been childhood friends, Hrithik once confessed that it was love at first sight for him when he saw Suzzane at a traffic signal! Eventually, the two got married in 2000. Now, it does sound filmy but so has been their entire relationship. Being one of the hottest actors in Bollywood comes with a price as time and again Hrithik was linked with his co-stars, namely Kareena Kapoor. While these two stopped working together to avoid controversies the rumour mills didn't stop and Hrithik's co-star from Kites Barbara Mori gave all the more reasons to Suzzane to be worried. It was even reported that she walked out from Hrithik's home after knowing his close relations with Barbara Mori. But the couple saved their marriage and covered up in front of media citing renovations as an excuse to why Suzzane moved out.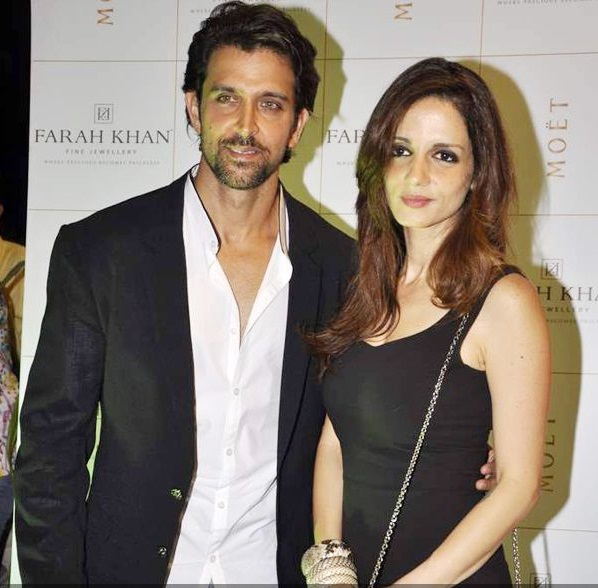 But as they say once there's a crack in any relation, it's difficult to repair. And that's what is happening with these two love birds and now after trying to make things work from past 3-4 years they have finally decided to go separate ways.
While I am no relationship expert but these three cases seem to be more of failure due to media and fans pressure than real love. All three celebrity couples are highly popular putting them constantly in media's radar. If only the appearances and tweets and gossip columns didn't force the couples to act normal even when things weren't they might have just sorted issues and probably had a better future. In Hrithik and Suzzane's case there is the two kids' involved and similar case for Shane and Liz but there's also the money factor. For Miley and Liam let's say it's a case of young love, but in the end there are more people than the couple who are being affected and to what joy?
My heart goes out to Hrithik and Suzzane's kids and also for Liz' son who for a matter of fact has seen too many Dads at such a young age and similarly for Miley who seems like a lost lamb in this glamorous world of entertainment. And finally to all the "love" and feelings involved which have been forgotten because of time, age and yes the fame.