An emergency fund is the chunk of money that is kept aside for meeting emergency needs.
This is an imperative for every entrepreneur to raise an emergency fund to deal with sudden upheavals in the business.
It takes a lot of elbow-grease to leg up a business and you never know with the market, there may be sudden nosedive in the condition so an emergency fund will always help you to meet your due expenses. In the days of financial constraints too emergency fund comes to your rescue.
This is the accumulated pool of money which you can use towards any unforeseen contingencies. Some problems arise without prior notice such as car theft or damage of properties, an emergency fund helps you cater to those problems.
You will have to systematically put aside a large sum of money that you gather for years as an emergency fund for that matter. That money will be earmarked for uncalled for situations. When you are running a business, you certainly have financial goals and in case of an emergency situation, you will have to dive into that which will take a toll on your overall profit margin.
To dodge this situation an emergency fund is advised by the market experts. When you have n emergency fund readied, you don't have to upset your financial goals yet you can face adverse financial weather.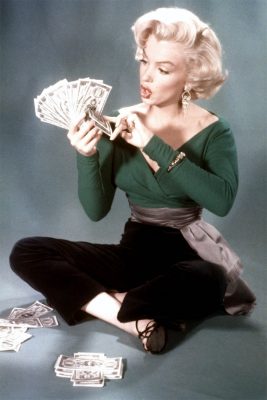 Expert tips on raising your emergency fund:
As per the directions of the financial experts, you should keep aside six month's worth of expenses as an emergency fund which will make for the emergency fund. You can choose to also keep this fund as liquid money or save it separately in your bank accounts. Either way, you are likely to financially secure yourself. You will have to hold yourself back from using that money for regular use no matter even if there is dire need. Practicing this restraint will help you rise above the troubled waters. You will be amazed at your capability of doing saving imperceptibly this way.
These are the some quick ways to motivate yourself for raising that emergency fund:
You can sell something:
You saw this coming, didn't you? well, this is the most prescribed format to raise your emergency fund. You can hunt for a couple of things around which are no longer in use so get a good riddance from the same which will help you contribute to your emergency fund.
You will have to make cuts in your budget:
This comes second but albeit a good way to raise your emergency fund. There are small expenses that you don't notice individually but add up to the expense significantly. You can for that matter, cancel the unnecessary subscriptions or memberships and you can trim a lot of expenses that way.
Find other means to earn:
You may have to chug along a little more after tiring day at work but that helps you in the long haul anyway. This will look like cutting the mustard but will definitely financially empower you at the end of the day.
These are the easiest ways to raise your emergency fund but the rule of thumb is to practice restraint and control impulses.