Unusual schools – Talk about a school and most of us either recall our fun-filled childhood or the dreadful education system that made us rote and study something that is of no use in today's world.
However, there are some unusual schools in the world that will shock you and make you rethink about the education!
Here are these Unusual schools :
Unusual schools –
1) The Boat Schools of Bangladesh
It might sound fun to study in a boat, but these boat schools are made out of necessity due to excessive floods in the country. Started by a non-profit organization called, Shidulai Swanirvar Sangstha, these schools boast of solar power, internet connectivity and libraries! As many as 100 boat schools are floating in Bangladesh empowering the country's children and helping them make a great future!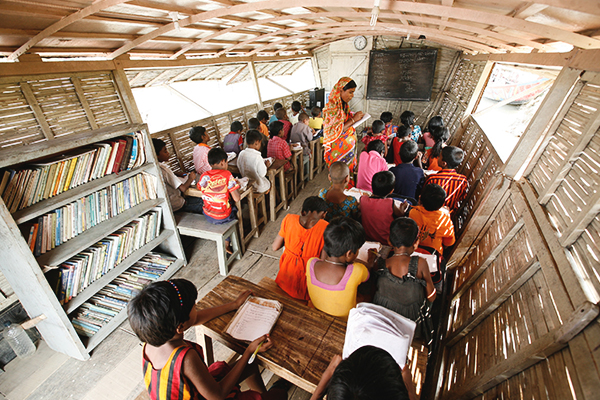 2) The Witch School of Salem
Want to study the Witchcraft of Sorcery, Paganism, Wicca, and Divinatory Arts? Look no further! Enrol yourself amongst 40,000 other students in this school based in Salem giving special physical classes to teach you witchcraft. It is based on the same site which was a witness to 200 witch trials from the year 1692 to 1693!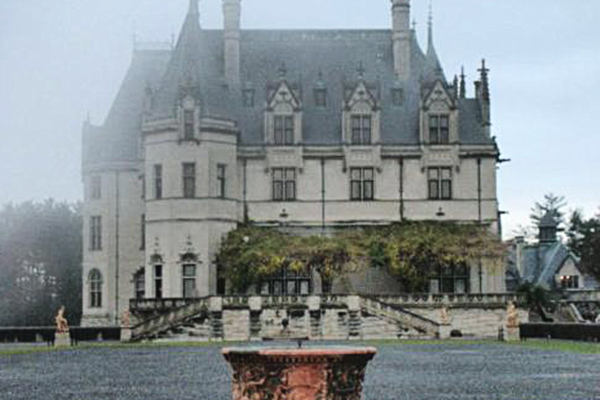 3) Dongzhong Cave School in China
Your village doesn't have enough resources to make a school? Well, find a cave nearby and start giving education! That's what the villagers of a poor place in China did so that their children can get educated, even if in a dark and dingy cave. However, the government shut its gates in 2001!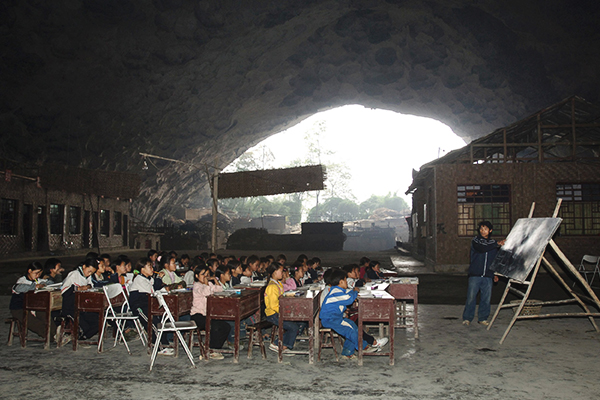 4) River Plate School, Argentina
The students of this school have to manage their studies in a world famous soccer stadium in Buenos Aires. It is a world class stadium and home to famous soccer team Club Atletico while also holding the crown to teach as many as 2000 pupils! Imagine something like this in our own backyard in Wankhede Stadium? Or at Eden Garden?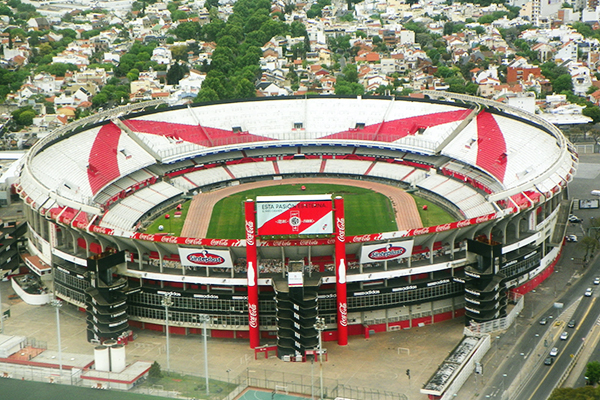 5) School Of The Future, Philadelphia
Trust Microsoft to do everything differently and on a grand scale. This school is designed by Microsoft for the poor section of society selected through a lottery process and at a cost of $63 million since 2006 is home to so many students carving out a decent future for them. Best part: every kid is given a laptop and education is totally paperless!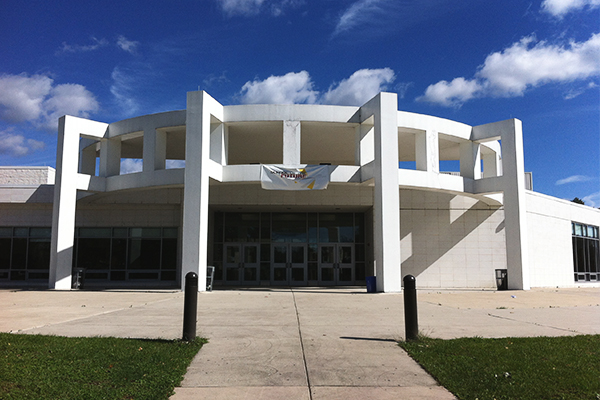 6) Burgess Hill School, England
While schools are all about education, some give a different meaning to it by introducing certain aspects to it in the name of social experiment. This school in the 1960's did exactly that by mirroring the rebellious attitude of the youth of that generation. Hence, taking lessons was voluntary, smoking was allowed, listening to music and wearing sunglasses wasn't taboo and you could have even taken your pet with you in the class! Sounds fun? Well, the society didn't consider it fun and hence it closed down! Good experiment though!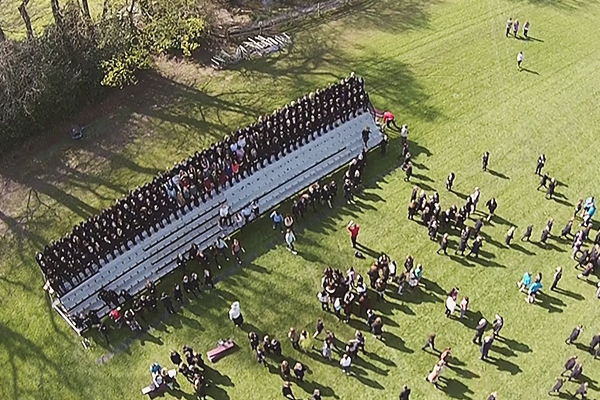 7) Gulu Elementary School, China
To reach this school is like making a herculean effort on a daily basis! The kids have to pass through the Luoma Way with sharp turns, narrow rocky passages and risky bridges to reach this school based in Sichuan Province in China. It started in 1980's to empower a village and as improvement in its basic facilities, boasts of a proper toilet and a basketball court!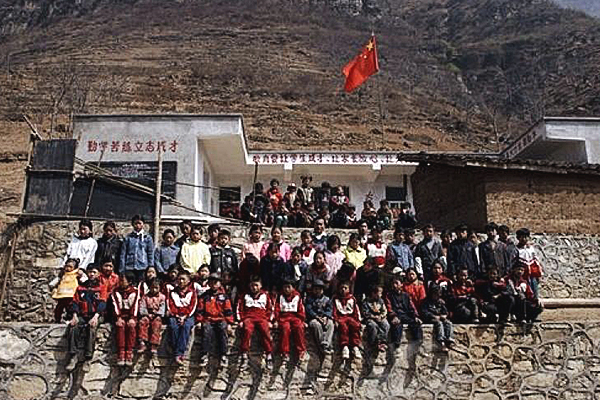 8) Harvey Milk High School, New York
This is a school dedicated to the needs of gays, lesbians, bisexuals and transgenders who otherwise feel humiliated and cornered in other institutions. Despite being attacked by society, the school survives till date and makes sure it's students are treated like human beings and are no discriminated for their sexuality.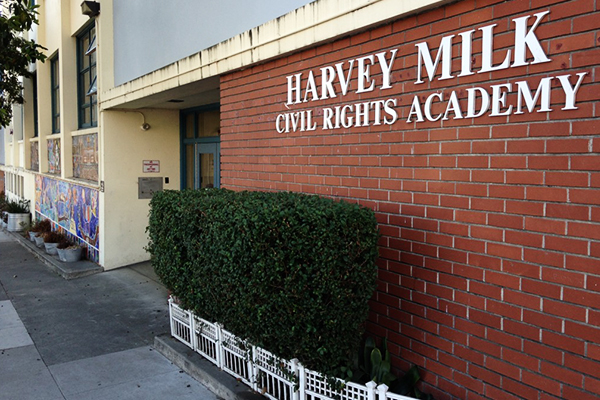 9) The Train Platform Schools Of India
Inderjit Khurana use to watch children begging while on her way to work on trains. This gave her an idea to start teaching these students on railway platforms between stations. What started as just one school now boasts of teaching 4000 needy children and even taking care of their food and medical needs of their family!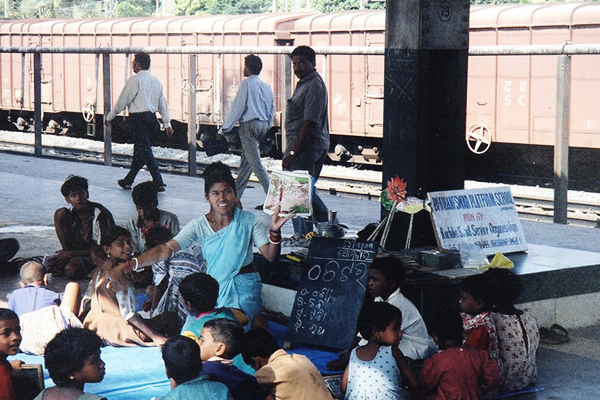 10) Forest Kindergartens, Across Europe   
Studying amidst nature is dream come true for many. Enabling students aged 3-6 years are taught in outdoor classrooms helping them learn about nature in the most natural way. Just that kids need to be bit careful as the schools function in summers, winters and every other possible season!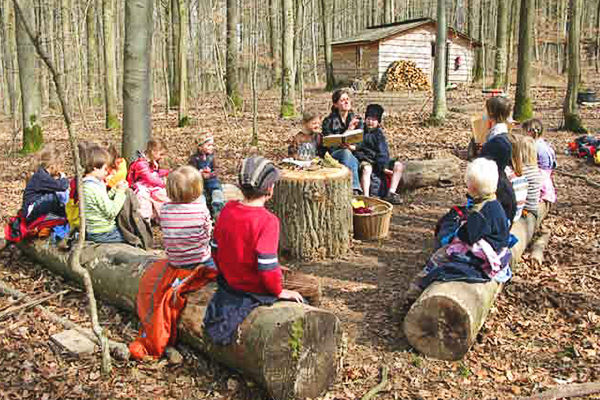 Unusual schools – Education has to be fun if it has to generate interest among students. These schools do provide an interesting way to study. Let's hope more such alternative ways of studying come up to help many of our illiterate brethren come out of the darkness and see the light!