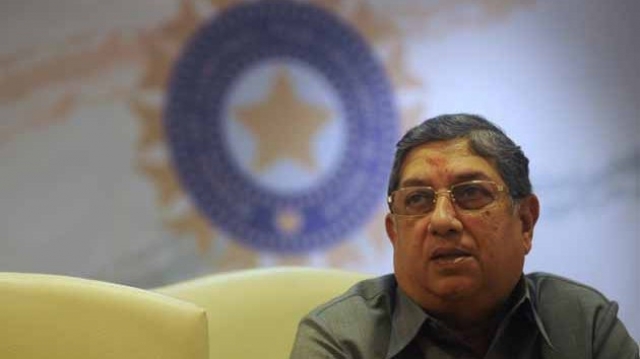 The Board of Control of Cricket in India has come under severe criticism several times, but they also need to be commended for any good work they do. India would be facing the No. 1 test team, South Africa, later this year. In lieu of this, BCCI has selected an India A team that features players like Pujara, Shikhar, Rohit amongst others and sent them to South Africa to acclimatize themselves with those conditions.
The Indian cricket team is scheduled to travel to the African nation later this year for a full fledged tour consisting of tests, ODI's and T20's. The last two overseas tours have been disasters for the Men in Blue having lost all the 8 tests played abroad and a not so impressive limited over's series as well. Barring the Champions Trophy win in June, Mahi's men have not won anything significant in foreign soil in the last 2 years. Larger section of the media and former greats have attacked the BCCI for poor scheduling of these fixtures and blamed them for the unpreparedness of team India. Lack of practice matches was one of the main reasons cited for India's dismal performance overseas.
There is no doubt that warm up matches can help a team to acclimatize before any series starts, however, the time frame between a warm up match and between the first test is very narrow. It does not provide adequate time for the team management to get the right mix of players ready for the first test nor does it help the players to get to acclimatize appropriately. Over the years, India has struggled a lot overseas and on most occasions, India has always begun badly by losing the first test. As the series progresses, India start to perform better however by that time the series is lost.
By organizing such 'A' tours, BCCI is now thinking in the right direction. Sending a team with players that more or less will feature in the tour later this year, is a sound preparation for the big series. Also, the timing of such series is important. The U19 and U23 teams are also regularly playing abroad, which again is a sign of good things. Historically, India has performed exceedingly well at home and in the sub-continent, but has struggled a lot in overseas conditions. Such regular and timely tours in tough conditions will help the team to gain experience and help perform better later this year when the International series starts.
Infighting and struggle for power within the BCCI has been highlighted in the media, however the BCCI should be given some credit for taking initiatives and arranging such tours. Now whether the current 'A' tour will benefit the team when they travel later this year to face the Proteas remains to be seen, however, there is no doubt that this is a big step by the BCCI in the right direction.