Cricketers look-a-Likes – According to popular belief, each of us is supposed to have at least one Xerox copy or astoundingly similar-looking duplicate somewhere in the world! Now, we may not have found our doppelgangers yet, but some international cricketers already have!
Cricketers look-a-Likes –
1 – Sachin Tendulkar –
His tale is reminiscent of the Shahrukh Khan starrer, Fan, wherein actor and fan carried an uncanny resemblance to one another! Sachin's fan is Balbir Chand. He even mimics the Indian icon's voice perfectly!
2 – Virender Sehwag –
Oh, my, is this truly Jeevan Sharma, and not the real cricketer? One does not know about Jeevan's qualities, but even Sehwag is bound to wonder if he is looking into a mirror!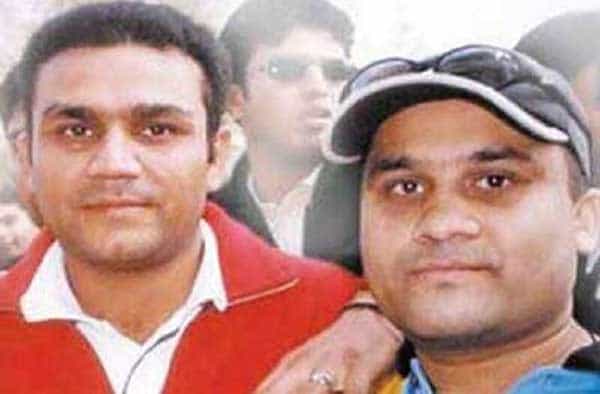 3 – Ishant Sharma –
Zlatan Ibrahimovic is a forward in Sweden's football team. The only difference between the Indian cricketer and him is the latter's pony.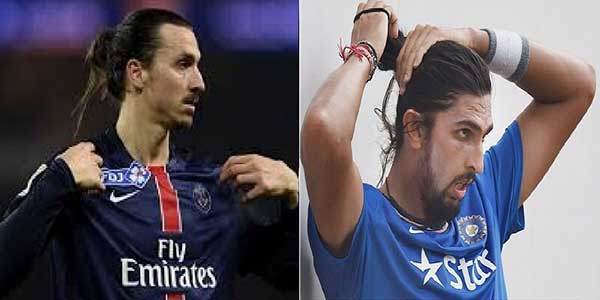 4 – Lasith Malinga –
His duplicate, Omkar Das, lives in India. The audience was terribly surprised to see the Sri Lankan cricketer acting in "Peepli Live"! Now they know the truth!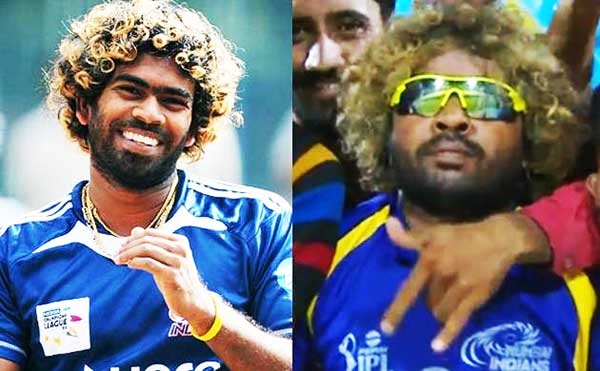 5 – Alistair Cook –
The former captain of the English cricket team should feel thrilled to know that his eyes, jawline, and forehead are similar to Superman! Superman's real name is Henry Cavill.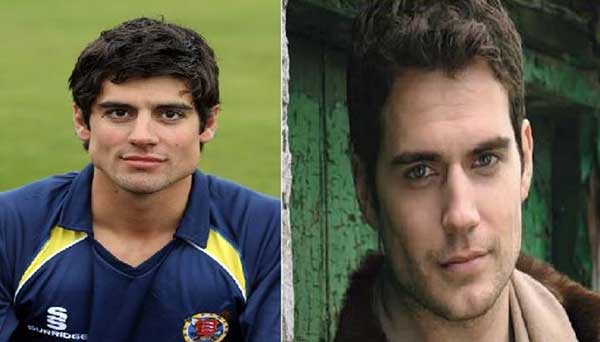 6 – Andrew Symonds –
He has often been compared to Vin Diesel, but they are not very similar. Instead, an ice hockey player looks just like the Australian cricketer.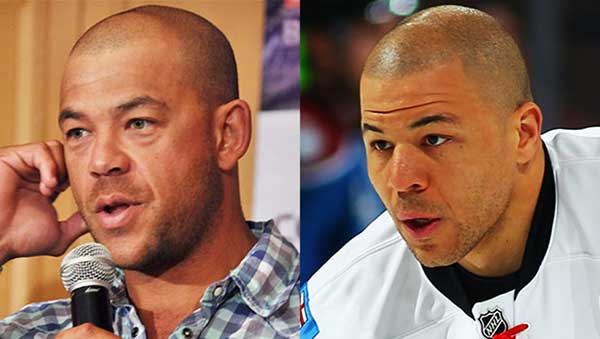 7 – Brad Hodge –
Mark Ruffalo played the role of Bruce Banner in The Avengers. The Australian cricketer can double up for him anytime!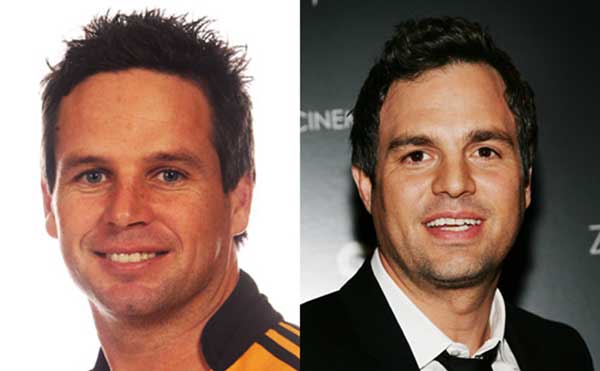 8 – Aaron Finch – This Australian cricketer shares his body type, hair color and facial features with Chris Pratt, the American actor.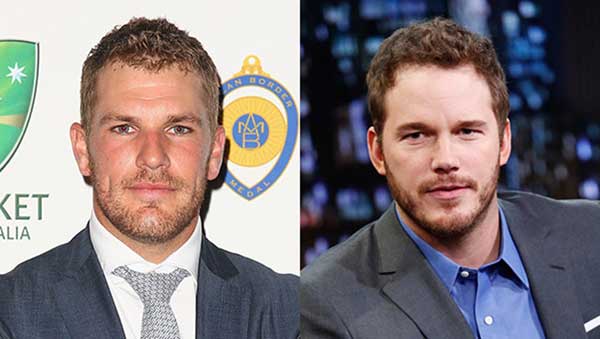 9 – James Anderson –
He is not like Ricardo Kaka, as most people feel, but very like David Walton instead. Walton is a Hollywood actor.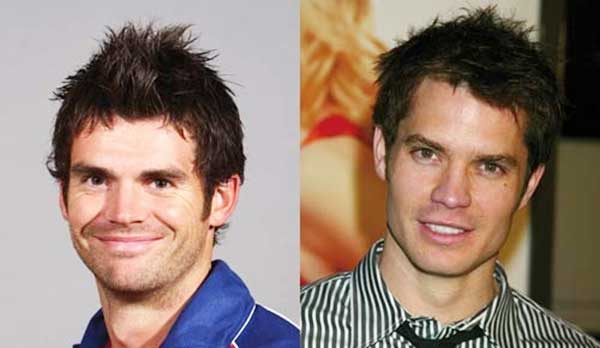 10 – Dale Steyn –
He could be the next James Bond, for he resembles actor Danial Craig so much!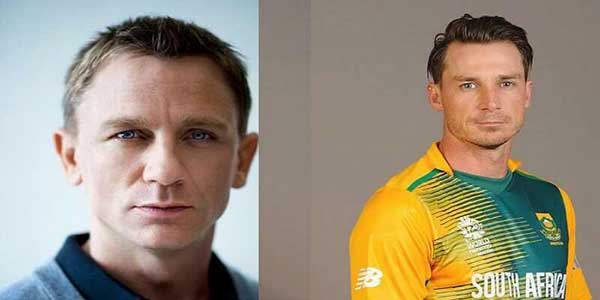 Obviously, these cricketers are so lost in their world of bat and ball that they may not even be aware of their doppelgangers. What would happen if we could bring them face-to-face? Think about it!