Right Time To Ask For Raise – When you complete 1 year working in a company, the first thing that crosses your mind is "it's time to ask for a raise." So, you wait to talk to your boss, and in the back of your mind, you're ready to remind him about your achievements and hard-work, so that he increases your salary as quickly as possible, right?
But hey, hold on! Why, you ask? Hold on, because you must know FEW things before you go and talk to your boss about the money.
It's a serious thing, so yeah, you need to be CAREFUL. In the end, it should not sound like "Give me money, because I'm only working for it, and I don't care about the work etc" It's obvious, that we deserve good salary, but there are some "Do's and Don'ts" that you should keep in mind. So, do not make a mistake.
Right Time To Ask For Raise – Read this and then decide when to knock the door.
DO'S –
Be confident while talking to your boss. Put your point forward and explain them why you deserve the raise and why it's the right time to ask. Make sure to give all answers if a question is being asked by the boss. Do not look confused, but stand straight, and talk with confidence.
Write down your achievements on paper and be prepared. Calculate the achievements that you've received and then talk about it. Make sure to collect everything and also add additional work that you did, or how well you've handled certain projects etc.
Always be presentable when the boss is around. Dress up nicely, and then be present in front of your boss. This impression will act like a plus point, and the boss will be impressed.
This should be BEFORE you ask for a raise. Try to get yourself involved into projects if they need anyone. Make sure to give your best, so that you can talk about it to your boss. Your boss will be interested to know that you're doing other things as well, and that you're a hard worker.
Tell your boss that you know getting a raise means I'll have to do some more work, and I'm ready to do that. Once you say this, it'll help you. But also, make sure to do what you're saying to your boss.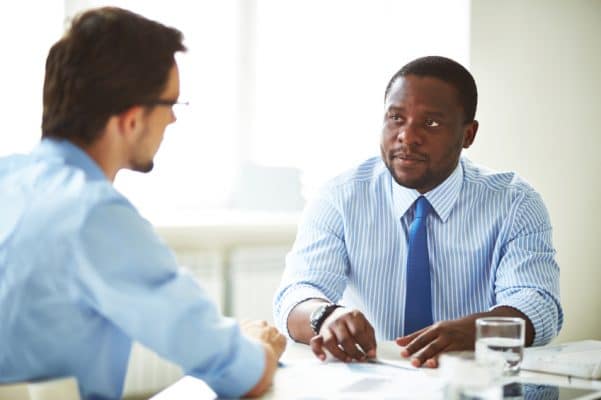 DON'TS –
Don't compare yourself with what others are getting. Don't end up saying "So and so works less but still manages to get more money". This is kinda childish and it doesn't leave a good impression.
I think there's no point in working here if my salary is not increased – Try to avoid this sentence. You should not threaten your boss like this, because it doesn't look good. Chances are that your boss will say "Leave" and you'll end up in more trouble.
Just because the other company is doing great than yours, don't end up bringing it. Don't say "so and so company treats their employees so good…" Chances are that it'll hurt the ego and your boss will say "Fine! Go and work there."
I think…Always remember one thing, no matter what you think, you should know whether you REALLY deserve the raise or not. Just because your FRIENDS are earning more, doesn't mean that you have to earn more. It all depends on the work that you're doing.
I am working since 1 – 2 year…Nope! Just don't say this. No matter what; what have you achieved while working there matters the most. You're just doing the work for the SAKE of doing, then it doesn't look good.
Right Time To Ask For Raise- Thus, keep these "Do's and Don'ts in mind while asking for a raise".