Tina Ahuja Facts – You must've seen Govinda's darling daughter "Tina Ahuja" in the movie "Second Hand Husband" which was released in the year 2015. Since then, Tina is yet to make her comeback on-screen with another movie.
Well, let's hope to see her soon.
Just to check what she is up to these days, I saw her Instagram posts, and it seemed like she's enjoying her family time A LOT.
Here's her beautiful picture – isn't she gorgeous?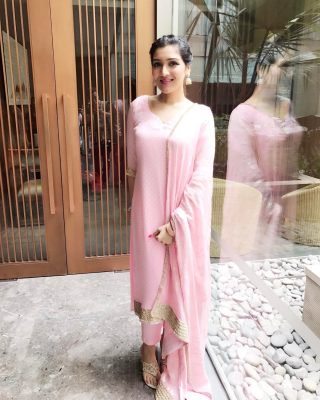 Here's with her lovely mommy – they both are looking totally cute.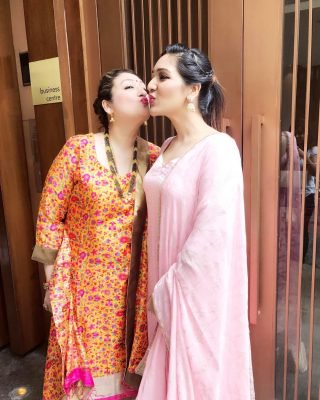 Other than that; she is also a gym-freak. Here's a picture that she posted on her Instagram account – Happy Body!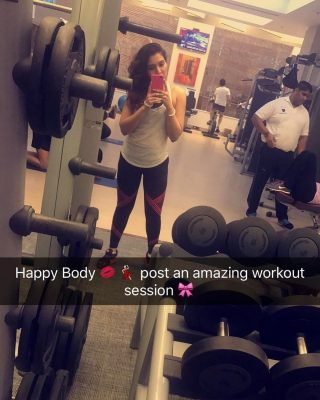 If you must've ever searched her on Instagram, then you must've observed that her name is "Tina Ahuja". But guess what? Her name was not Tina, but it is Narmada.
Surprised? You should be.
You know what; even I was surprised when I heard about it. But, don't scratch your head thinking "why she did that" etc, etc. Once in an interview, she was asked the reason behind changing her name, and she revealed it.
Here's what she said "Tina is a nickname my friends gave me. And during the narration of this film, I told my friends that I was doing a film, and they told me, 'Leave this Narmada behind and start with Tina.' So that's the reason behind it".
The movie she mentioned is "Second Hand Husband" – So, yes guys, the name was changed BEFORE she made her Bollywood debut. Now thanks to her friends, she is known as "Tina Ahuja" and not "Narmada Ahuja".
On personal front, the movie "Second Hand Husband" featuring Tina Ahuja and Punjabi Singer "Gippy Grewal" was flopped. Now let's wait to see her in other movies. Even Tina's brother is rumored to make his Bollywood debut soon.
All those who are wondering what does Govinda's son look like – here he is.
Handsome, right?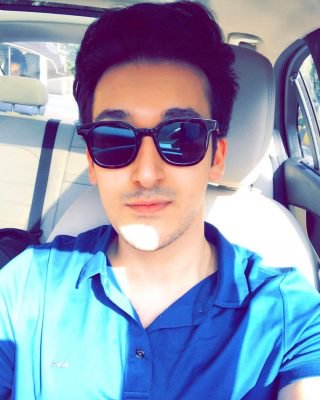 PICTURE PERFECT!!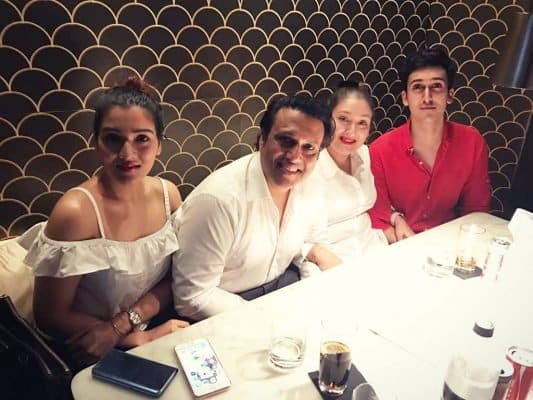 Tina Ahuja Facts – This was the reason why Govinda's daughter changed her name.