Stress In Life – We all have stress in LIFE.
At one point, we do experience sad things that results into giving us stress. Even though we shouldn't take stress, as it affects our health, at times it becomes really hard to avoid it. Many people have their own way of dealing with it. For e.g. some do meditation, exercising, writing down thoughts, hot shower & many more things.
We think celebs enjoy their life to the fullest & we judge into thinking that they live a LIFE that's stress-free. But is that really true? Obviously NOT. Even celebs have to deal with stress.
Earlier, we shared Sonakshi Sinha's way of handling stress. Just in case you missed it, read it here. Today, we are going to talk about Shraddha Kapoor's way of handling stress.
"When stressed, sad or happy, Shraddha Kapoor's way to deal with all this is by sipping a cup of tea."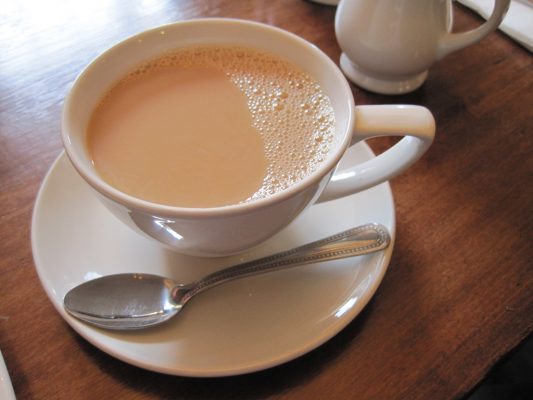 Yes, you've read it right.
Shraddha Kapoor believes in driving back to a happy place i.e. her home & sip a cup of tea to overcome stress. Many people do the same thing. What matters is, doing what we love in that moment so that we only FOCUS on doing that thing instead of drowning into the negativity that increases the stress level.
Understand that negative thinking creates stress. So in order to avoid that, you need to stop thinking about all the negatives & FOCUS on the good things. I know, that it's hard but you can always try. SHIFT YOUR FOCUS & DO THE SELF-CARING FIRST. Trust me, the more stress you take, the more you feel like you're losing in LIFE. But the more bravely you handle it, you see positive things ahead only. In order to overcome stress, find something that excites you & feel good.
Keep this one thing in mind i.e. you can kill all your stress. DO NOT DOUBT IT.
You can try these ways to handle your stress (in case you need them) –
SLEEP
WRITE DOWN YOUR THOUGHTS. ONCE YOU'RE DONE, TEAR THAT PAPER & DUMP IT
TAKE TO SOMEONE
HIT THE GYM
FIGURE OUT "WHY" YOU'RE SO STRESSFUL & FIND WAYS TO DEAL WITH IT
Stress In Life: What are some more ways to handle stress? Let us know in the comment section below.