Canada, the beautiful land of opportunities attracts many students from India every year. It is important for the aspirants, to know and understand the ground facts about the province before entering the real situations there.
Canada: The Landscape
Covering an area of 10 million square meters, Canada is the 2nd largest country in the world, stretching, as its motto says, "From Sea to Sea." Canada offers a diverse range of beautiful landscapes, from towering mountains to hulking glaciers to dense, unsettled forests. Canada has a number of exciting, multi-cultural cities to discover, and also offers an abundance of nature to explore through skiing, hiking, and more.
The Canadians: Loving And Friendly
Canada was first settled by indigenous Indian people, mostly Eskimos, thousands of years ago. The first European known to reach Canadian shores was an Italian named John Cabot. It was the French, however, who settled most of Canada, but lost a great portion of their new territory to the English. In 1867, Canada gained a self-government, but still retains their ties to England as a member of their Commonwealth. Today Canada is often ranked as one of the top places in the world to live, and offers its residents a high quality of life. Perhaps this is one of the reasons why, despite the cold temperatures, Canadians are known to be such friendly people.
Canada's Education System
Canada's education system is maintained to a high standard by each of the provinces or territories. The Council of Ministers of Education is a forum for education ministers to discuss matters related to education, coordinate education activities, and share information. Canada boasts one of the highest rates of postsecondary education in the world, with 6 of every 10 adults between the ages of 25 and 64 having completed some form of postsecondary education.
Canada's education system draws students from all over the world to study. In 2006, more than 80,000 international students were enrolled in education courses in Canada, making up 7.7% of the student population.
There are several classes to postsecondary education in Canada. An educational institution may be 'recognized,' 'authorized,' 'registered,' or 'licensed,' or not regulated at all. 'Recognized' or 'authorized' institutions may grant academic credentials through their provincial or territorial governments. The government monitors 'registered' or 'licensed' educational institutions. Unregulated educational institutions in Canada are privately run commercial enterprises with no regulations. It is important to know the states of an educational institution in order to understand the quality of a certain program.
Universities in Canada
Universities in Canada range in size from a few hundred to 35,000 students, and offer over 10,000 high-quality undergraduate and graduate degree programs. A Bachelors degree program in Canada usually lasts from 3 to 4 years, sometimes with an extra year for honours programs.
Masters degree programs in Canada generally run for 2 years, and doctorate research and study goes on for 4 to 5 years. Some universities also offer diploma and certificate education programs.
Besides offering education courses, universities in Canada usually have athletics, accommodation, counselling, scholarships, study-skills workshops, and career-placement services for its students.
Universities and university colleges in Canada are almost always publicly funded with varying tuition fees. The school year runs from September through May, and is divided into either semesters or trimesters. University education programs in Canada are usually offered in either French or English. Fluency in both languages is not necessary to attend university.
Degrees earned at universities in Canada have the same merit as those earned in the US or other commonwealth countries like Australia and the United Kingdom. It is often possible for a student to continue their education which was started in another country at a school in Canada, and vice versa, depending on the university.
Technical Institutes and Colleges in Canada
There are a total of 175 technical institutes and community colleges located in Canada. These educational institutions focus on offering certificates, diplomas, and attestation programs, the completion of which earns graduates a diploma, degree or applied degree. Class sizes are usually smaller than at universities.
Technical institutes and community colleges in Canada provide educations through professional programs ranging from 1 to 3 years in duration. These education programs are career-oriented, meeting the needs of businesses, industries, adult education, and secondary school graduates. Programs often change their curriculum according to the economic and social needs of the community. Many students choose to attend community college for 2 years before transferring to 4-year universities.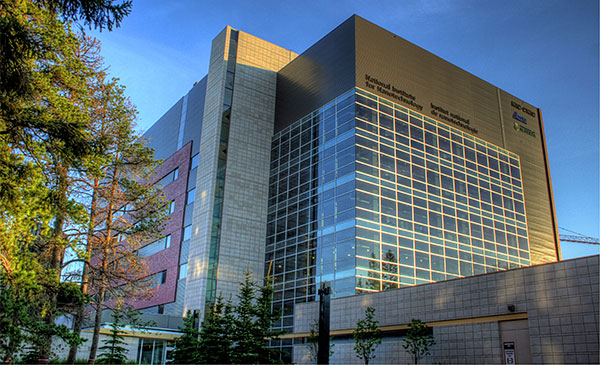 Career Colleges
Career colleges in Canada are privately owned educational institutions which provide students with practical skills moulded specifically for the job market. Study periods are usually relatively short, and the education courses emphasize practical skills. Canadian career colleges specialise specifically in areas such as business, computers, and secretarial skills.
Language Schools in Canada
The country of Canada has 2 official languages: French and English. Students can enrol in courses to learn either language through English as a Second Language (ESL) or French as a Second Language (FSL). Students may want to learn a language for general, business, or specific personal reasons – whatever the motivation, the French and English language courses are available for anyone who wishes to learn.
As there are a high number of immigrants who enter Canada each year, the ESL program is excellent and has a great deal of experience. FSL courses are also well-esteemed, and are usually offered in both public and private schools in Quebec. Requirements and intake dates are flexible for most ESL and FSL programs, allowing students to study when it most suits them. Students may study FSL and ESL programs in Canada for up to 6 months without a study permit.
Student Visas in Canada
Study permits to Canada vary depending on a student's country of citizenship, country of legal residence, province they want to study in, and time they want to stay in Canada. Any international student wishing to study in Canada for more than 6 months should have a study permit before they enter the country. In addition, students usually need a valid passport, a letter of acceptance from a Canadian school, visa, health certificate, financial guarantees, and possibly a certificate of language proficiency.
For more information on study permits for Canada, please contact your local Canadian embassy, which can provide guidance on which study permit is required and how to apply for it. Canadian embassies can also assist students in finding scholarships to study in Canada, of which there are many available for international students looking to study in Canada.
The Tution Fee
Tuition fees in Canada vary by institution and province. In the school year 2007 to 2008, the average price for a university program was $4,524 for each student that year. Institutions which do not grant degrees to students are usually cheaper than universities, and graduate degree programs are more expensive, especially for international students.
Conclusion Based On Facts And Figures
To sum it all, we would like to add that popular student cities of Canada; Montreal, Toronto and Vancouver have all moved up in this year's QS Best Student Cities ranking 8th, 9th, and 12th respectively. The ranking has historically been based on five key criteria: university rankings, student mix, quality of living, employer activity and affordability. This year's ranking took into account metrics on safety, pollution, corruption and social progress. Given this new scope, Canadian cities are poised to continue their rise. Therefore, Canada is THE PLACE to be there and gain education for a promising career.