SRK And His Family : Shah Rukh Khan and Gauri Khan are proud parents to – Aryan, Suhana, and AbRam Khan.
SRK and Gauri really worked very hard to achieve the success that they've now. Bollywood's king khan, SRK, is a self-made actor, and he struggled a lot to achieve success.
SRK is not just a great actor today, but he is also an inspiration to so many people out there who are trying to achieve their dream.
Other than that, recently, in an interview, SRK was asked "what he wants to leave behind for his children", and once again his answer won our hearts. As per PAGALPARROT, SRK said "I will keep little money for my children so that they don't become poor".
"I want my children to become independent.  I want them to work hard with passion, and to understand the essential keys in LIFE." He went back to the time when he was a struggling actor, he didn't have his own place to live when he came to Mumbai, and that's why he also wants to leave a house for them.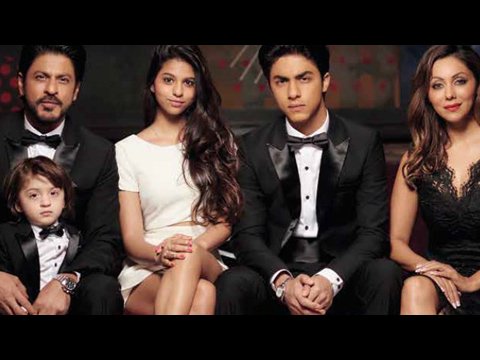 Here's exactly what he said "Because I never had a house before coming to Mumbai, so I wish to leave a house for them and of course provide them with amazing basic education. They live a basic life on their own will. We provide them with every requirement but we don't have money saved for a rainy day to live-off."
In short, he meant to say that he wants his children to earn money with their own talent. He will give them a house so that they'll have a place to live, because once he never had a place to stay, and thus he don't want his children to go through that phase.
One thing that grabs major attention is that, he is a man who believes that hard-work and passion can do anything.
No doubt, he is truly an inspirational person.
SRK And His Family – Any thoughts?